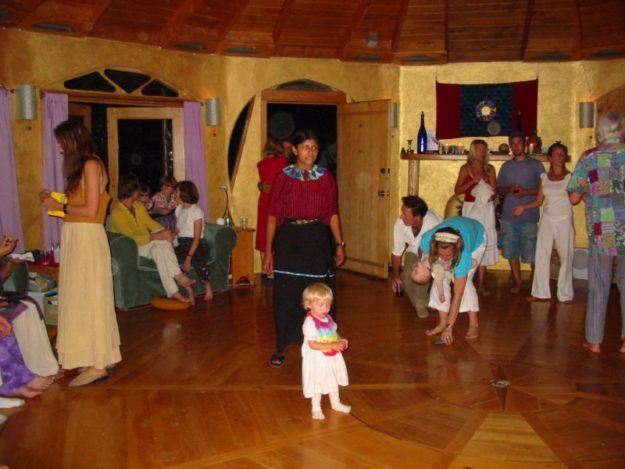 I attended Syl Jone's play BECAUSE at the Mixed Blood Theatre last week. It's a moving piece that explores living with mental health issues from multiple perspectives leaving the audience with a personal sense of what it's like to be this person, live with this person and understand this person. Syl is now the Resident Fellow for Narrative Health at HCMC (I think every hospital should have such a position – how else can these stories be told?)
I asked Syl at the play if he would consider writing about the mental health issues of children in child protective services, he seemed interested. If you know Syl Jones, please let him know how important this topic is.
Back to Sheriffs and Children (the title).
At the end of the play, Syl Jones & a panel (moderated by Eduardo Colon, the new Psychiatry Chief at HCMC) of professionals & one very articulate person living with serious mental health issues further explored the realities of mental health and mental health services in our community.
Today's Star Tribune continues Dr Colon's discussion about the shortage of beds for psychiatric emergencies and draws attention to how the problem is being compounded by the law that inmates take priority over everyone else for emergency psych beds (the 48 hour rule).
This newly enforced rule is a result of the sheriff's (Washington, Ramsey and Hennepin Counties) threat to sue because their departments had become mental health service providers as a result of the state's failing to honor the 48 hour rule.
While I'm all for providing services to inmates in need of psychiatric beds, I am appalled that the children in need of protection are suffering because of the shortage of beds and the use of psychotropic medications in place of therapy. I have attended multiple children on hours long trips outside of the metro because services were not available for them here.
The depth and scope of children's mental health in this community is profound. As a long time CASA guardian ad-Litem I have accompanied many children on long trips for mental health services because there were no services here & I know that much of what is provided here is inadequate (this was referred to by Dee Wilson from the Casey Foundation).
Thank You Dr Colon, HCMC and Syl Jones for starting this conversation – it may be the only way our community can begin to understand the profound depth and scope of mental health issues and their impact on our quality of life.
Please share this post with policy makers and contacts in foster/adoption, education, health, policing and social workers.
ALL ADULTS ARE THE PROTECTORS OF ALL CHILDREN