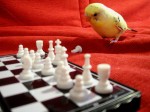 Wisconsin Representative Paul Ryan and new Speaker of the House voted NO to federal childcare subsidies, eliminated 16 billion dollars in Social Services block grants, including all child care funding for low income families,
No to parental leave for federal employees (no to even 4 weeks for a new mother), No to food stamps, Medicaid and Pell Grants, Yes to de-funding Planned Parenthood and removing contraception from employer based insurance requirements, and yes to deporting (children) and undocumented immigrants that grew up in the United States.
But he cannot and "will not" give up his family time.
Pro family yes (but just his family).