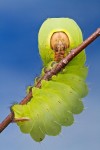 Help KARA keep current with important child protection stories from around the state & send us links to news we have missed.
October 12, Detroit Lakes MN Sterling Kyle Anderson charged in beating death of 3 year old Steven Warren
November 18, 2015, Saint Paul Minnesota Shew Htoo Suffocated 1 month old Michael.  This was her "second attempt"  "60 mL mixture of baby formula, sweets, 3 sleeping pills and substances for killing bed bugs."  She bottle-fed the mixture to her son.
October 8th, Cedar Riverside, Mentally troubled adult (Ahmed Hersi) charged in rape of 10 year old girl in the hallway of her home.  Ahmed had been charged with assault 3 times, and had harassment restraining orders against him by 2 women recently.  All charges have been dropped due to "mental deficiency".  Abdi has sought help but has remained untreated.
September 28 MN, Lawsuit; 14 year old  Hmong girl raped repeatedly in culturally sanctioned marriage to 43 year old man
September, 2015, Monticello Minnesota Matthew Stewart charged with abusing 23-month old boy.
"abusive head trauma" and "child physical abuse. long-term disabilities.
August 31, Pine City, MN Jonathan Michael Loun charged in malicious beating death of girlfriend's 3 year old son Dante Sears
July 28, Eden Prairie MN, Mother Stephanie Castillo asks for her son's death benefits 20 minutes after tragic death of 2 month old child Leo Castillo.
July 10, Minnesota, Foster Care Failures Cost the State 750,000 dollars in federal fines.
July 8, Minneapolis, Child Protection Failures need fixing
June 25, Henneping County, Casey Foundation Report on Minnesota's Child Endangerment Model
June 17, Plymouth MN, Police & Medical examiner investigating the death of a five month old baby in South St Paul Vaida Grass.
June 16, Minneapolis, 2 year old Sophia ONeill stomped to death by boyfriend
June 5, Bemidji, Police investigating death of 4 year old
May 22, White Bear Lake, 19 year old Austin Whiteaker charged in malicious punishment of his one month old son (devastating brain injury)
May 19, Minneapolis, More on the Suicide of six year old Kendrea Johnson
April 15, Apple Valley, Day Care provider Janet Marie Kartheiser charged in death of 3 month old baby
April 21, 2014, Saint Paul Minnesota, John Autey was charged with malicious punishment. John shook his son for 5 to 10 seconds.   He also had extensive bruising on his chest walls, and noncritical hemorrage in his brain.  "Classic child abuse".
March 29, Minnesota, Children's mental health and law enforcement
March 17, Minneapolis Four Year old Key Ontay Miller murdered by mother
March 15 2014, Cottage Grove Minnesota, 13 month old Amelia was killed by Angel Ramirez.  Punched multiple times, hair pulled out and cup threw at her eye. "He stated that he did not know his own strength,"
February 2015, Maplewood Minnesota  18 month old Genesis Xiong died from trauma to her body. She had bruises covering her face and chest.& had been sexually abused.
"This young child suffered unspeakable horror in the last moments of her short life".  Mike Meak has a history of assaulting women.
Feb 16, Maplewood MN Mother Lia Lee talks about boyfriend Mike Meak, she let care for her daughter because she couldn't afford daycare (charged in the violent death of 18 month old daughter Genesis)
January 2015, Deer River MN   3 month old Joseph Jenkins died from a skull fracture, multiple rib fractures, injuries to his chest and abdomen, hand, fingers, feet and toes.
Emery Jenkins bit and beat his child to death.
January, National; Video, the drugging of five year old state ward children
October 16, 2014, Emery Jenkins abused his son for the last time.
Emery Jenkins had a history of assaulting women and children.
December 14,2014 Mother (Kayla Marie Jones) charged in drowning death of her six year old daughter (Azaria Nicole Jones)
December 11, Brooklyn Park MN Reggie Delanie Harper sought for killing his one year old son (This boy is at least the 57th child to die off abuse while known to County Child protection since 2005).
December 12,2014 Reggie Delaney Harper charged in beating death of his one year old son
December 8, Minneapolis, the awfulness of not investigating  child sexual abuse cases.
November 26, Minneapolis, Letter to the Governor's Task Force On Child Protection
November 15, Minneapolis, Compilation of Brandon Stahl's articles on child abuse and child death in MN this year
November 13, 2014 Christopher Peterson sentenced to 40 years in suffocation of his 1- year old daughter Layna
October 26, Minnesota, State Task Force on child protection should represent children, not state agencies and parents
October 14, Minneapolis, Judge Ranum, Children being neglected to death
October 2, 2014  Stearms County, Robert John Kaiser indicted for murder in death of two year old son.
September 30, 2014 Minneapolis,  Police investigate death of 4 month old N Minneapolis baby
September 29, Minneapolis, Defending the indefensible in the death of 4 year old Eric Dean after 15 reports of child abuse were ignored
September 14, The savage beating of 45 pound  Tyrese Robert Ruffin by his 240 pound professional athlete father Adrian Peterson & Death of 4 year old Eric Dean show the need for crisis nurseries and improved child protection in MN
September 9, Minneapols, WCCO radio KARA interview on MN Child Protection (Jordana Green Show) ten minutes/Audio
September 9, Minnesota, Changing a bad law to save Minnesota's abused children
July 14, 2014 Butterfield MN, 14 year old mother hospitalized after newborn's death
April 15, 2014 Farmington MN Day Care provider sentenced in death of 3 month old Kaiden Robert Staebell
March 5,2014 Plymouth MN, Police investigating death of infant 
May 2, Minneapolis, Male caregivers linked to 2/3 of 200 death/near death of children often because the working mother cannot afford daycare.
– See more at: https://www.invisiblechildren.org/real-stories/mn-news/#sthash.kvoZpACx.dpuf