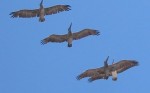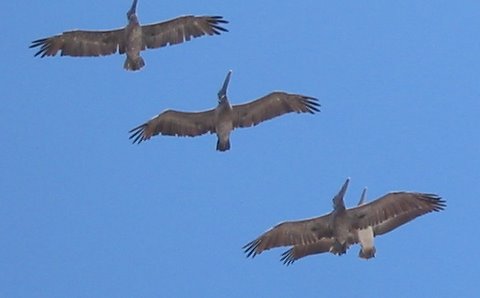 Prairie Care's new 50 bed hospital for Children's mental health is a tiny step in providing badly needed services for the traumatized children passing through Minnesota institutions.
HCMC alone sees 800 to 1000 emergency psychiatric visits each month and many of them are traumatized children.  I'm guessing that an equal number of terrifically disturbed youth get no help at all in our state because there are no children's mental health hospitals where they live.
The disparity between available beds and needy children will remain huge with this addition but it's a nice thought that it signals a trend towards valuing the well being of the youngest and most vulnerable among us.
Would six year old foster child Kendrea Johnson have hung herself last year by her jump rope if child protection services had identified her level of trauma and provided access to the most current pediatric mental health care?  As it was, her social worker did not know she was seeing a therapist and the police and medical examiner proclaimed that six year old children were incapable of suicide (little do they know).
Would Jeff Weise have killed all those people and himself at Red Lake a few years ago if someone had read his blog or heard his cries for help and brought him to Prairie Care, Washburn Center or other advanced treatment facilities?  His mother told him she "wished he'd never been born" and his homicidal/suicidal blog writings were ample warning that the boy needed help.  After the tragedy, Red Lake built a mental health facility in town.
Michael Swanson's mom tried desperately for years to find help for her terribly disturbed son prior to his killing of Sheila Myers & Vicky Bowman-Hall – two random and innocent Iowa grocery clerks.
In my experience as a volunteer guardian ad-Litem, I had many personal, painful encounters with suicidal very young children.  My first visit to a four year old state ward girl was at the suicide ward of Fairview hospital.  A reason for my becoming a guardian ad-Litem was the tragedy a dear friend lived after adopting a homicidal state ward boy.
So many stories (including my video interview with mayoral candidate/County Commissioner Don Samuels) of helpless children trying to kill themselves often five years old and on psychotropic medications have hardened me to the grim reality that my community finds this topic too painful to address head on.  Instead we live with the awful effects traumatized children carry with them into adulthood.
People like DR Read Sulik at Prairie Care and Steve Lepinski at the Washburn Center for Children's Mental Health well know that the need for their services far exceeds their ability to provide the thousands of needy children in this state a safe place to address their mental health issues.
They also know that until our community has this painful conversation about the critical need for children's mental health services, school failures, horrid crimes, full prisons and dangerous neighborhoods will remain the rule, not the exception in our communities.
All Adults Are the Protectors Of All Children