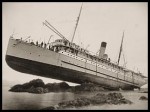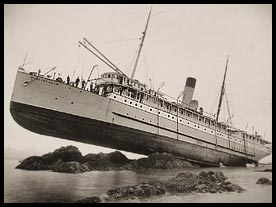 Dana Liebelson's recent interview demonstrates what the state of Michigan went through to stop her reporting on the violent treatment of youth in the state's juvenile prisons is just one more example of a punishment oriented system more prone to further harming of youth and continued institutional failure than supporting or rebuilding them.
The state of Michigan has presented Dana with 2 supoenas for complete and unedited copies of all of her work related to their juvenile prison facilities (most likely because a class action lawsuit for how juveniles are treated in Michigan institutions is a real concern).  On a national level, for a graphic review of juvenile's in juvenile prison Richard Ross photo documentation of kids having their lives ruined is second to none.
MN's former Supreme Court Chief justice Kathleen Blatz remarkably stated that 90% of the youth in juvenile justice have passed through child protective services.  Is it just me or does this not seem like the saddest thing one could say about a community?
39 states track juvenile recidivism but most are unable to track the effectiveness of their system.
In Ramsey County MN, the ACES study demonstrated that the 8% of the youth who commit up to 70% of all serious and violent juvenile crime come from 2 to 4% of families and that most violent adult offenders began their criminal careers before age 12.
Many states  without restorative justice initiative draw few distinctions between adult and youthful offenders and experience recidivism between 70 and 80 %.  As a nation, we charge 25% of youthful offenders as adults (some as young as 11 years old).
Riker's Island in New York holds a record for suicides and cruel treatment of youthful offenders.
Many states have a long history of punishment and violence against youth.  Pennsylvania recently sent 2 judges to prison (40 years) for sending hundreds of innocent youth to for profit prisons for commissions on each new inmate.  California police sold (you raise em, we cage em T shirts)
Texas is proving that smart justice includes mental health services, saves millions of dollars and empties jails (this NPR interview is worth your 7 minutes).
Support programs that help children return to the community.  What we are doing to troubled youth today in so many states has filled prisons and kept our communities less safe.  There is only sadness and no upside to bad public policy.
Help KARA continue to build support for better public policy for at risk youth
All Adults Are The Protectors of All Children