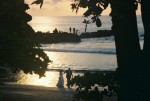 This recent Star Tribune article by James Eli Shiffer hits on a touchstone to light the fire needed to fix child well-being, racial disparity, schools, juvenile justice and public safety in our community.
"Trying to get information out of the government can feel like standing in a Soviet bread line" gives the reader a sense that the bread will be there, maybe stale or moldy but there will be bread to take home if you wait long enough (which is not true regarding  getting information out of the government about child protection issues).
You can wait all day, all week, all year and never find out about how many five and six year old children were on drugs, were sexually molested, tried to commit suicide or were grievously injured by their parents or caregivers last year (the information exists).
Nor will you have access to the necessary paperwork made available to Brandon Stahl at the Star Tribune in his investigation into the death of Eric Dean without a major newspaper filing a freedom of information act and spending thousands of dollars to placate a County that wants no part of your investigation (8 children have died under similar circumstances since Eric Dean's death).
Transparency of the data surrounding abused and neglected children (not names – data) would show just how impactful the problems of child protection, mental health, generational child abuse, are as a giant institutional and financial burden that has evolved out of lawmakers not understanding the most important building blocks in making productive citizens (instead of manufacturing state wards like we are doing today).
The reason transparency of this unhappy data is important is that without information there appears to be no problem.  If there is no problem, there is no discussion.  No discussion = no attention, no solution and the child is abused again (this time by the community).  Governor Dayton's proposals need our support.
Let your Legislator know that All adults are the protectors of all children.
KARA is looking for a few new committed board members to help us expand our reach and function.  Please contact mike@invisiblechildren.org
Share this