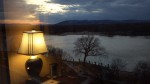 Child abuse reports gathered from around the nation from January through May 4th (find your state here).
Post comments here about how your state is protecting children.
All adults are the protectors of all children (pass it on)
May 4, San Bernardino County California, Noble Dingman charged with murder, child abuse in death of infant son.
May 4, St Paul MN, Governor Dayton comments on 8 children living in filth and child protection not monitoring the cases.  Erin Davies and Betsy Davies home filled with garbage, filth and animal feces
May 4, Paul Offit's Bad Faith book explores child death due to religious maltreatment
May 4, Escambia County Florida,  War on Children USA Today 1 in 14 children in Escambia County has allegation of abuse (with increasing severity of the crime)
Older, National, Death Courts For Children
May 4, Albany Georgia, Investigation Team looking into the death of 21 month old Darisus Thomas & 13 month old Candice Sky Jordon.
May 3, Belleville Louisiana, Jason Manuel Reeves receives death warrant for rape and murder of 4 year old Mary Jean Thigpen
May 3, Wapello County Iowa, Wapello County has five times the state average of teen pregnancy.
May 1, Denver Colorado, Child dead after placed with troubled dad (Human services question)  video
May 1, Fort Lauderdale, Florida, 3 Agencies failed to stop abuse before death of 3 year old Ahziya Osceola (foster child)
April 30, Wheeling West Virginia, West Virginia double the number of babies born with mothers drug addiction
April 30, Philadelphia Pennsylvania, Intense increase in child abuse reports (68% growth over last year)
April 30, National, Feds pay for drug fraud; 92% of foster care kids prescribed antipsychotics for unaccepted uses.
April 29, Calhoun County, Michigan, Boyfriend suspected in homicide death of 18 month old girl.
April 29, Madison County Alabama, 1898 reports of child abuse & 3 child deaths in Madison County last year
April 29, Kansas City, Missouri, 19 year old Donniesha Lasha Lee charged in killing her 1 year old daughter
April 27, Child death at hands of caregiver in Los Angeles County (176,000 reports of abuse, 19 child deaths at the hands of a caregiver)
April 27, Brunswick County North Carolina, Dave Morgan and Angel Ray indicted in murder of 15 month old Brayden Ray in Leland North Carolina
April 25, Brandenton, Florida, Dianna Marr and Trevor Cardarelle charge with aggravated manslaughter of a child in the death of her 4 year old son Alexander Marr. 
April 23, Gainesville Georgia, Temporary hotel housing instead of foster care for children (there are not enough foster homes.
April 22, Penn State Pennsylvania, Panel discusses how child abuse leads to chronic illness, dangerous lifestyles and early death.
April 21, Pennsylvania, Bill to upgrade from misdemeanor to felony concealing the death of a child (homicidal death of 9 year old Jarron Tutko JR)
April 21, Sacramento California, Bill to curb overuse of psychiatric medicating of foster children (Jim Beall, Holly Mitchell, Bill Monning) Drugging our Kids San Jose Mercury News
April 22, Orange California, Class action lawsuit filed alleging unwarranted seizure of thousands of children
April 22, Kansas City Missouri, Child Welfare gives in and agrees to release documents in case of 32 pound 10 year old girl found locked in dark closet with urine and feces (after starvation and torture deaths of two Kansas city brothers)
April 22, Indianapolis Indiana, Indiana child abuse deaths surge in 1st year of hotline, 48% under a year old 
April 21, Festus, Missouri, Taylor Fast arrested in abuse death of 17 month old daughter Layla Fast
April 21, Amherst, New York, Adult victims of child abuse push for change in child abuse law
April 21, Las Cruces New Mexico, Crisis Center closes due to lack of funding after 30 years (where children were voluntarily placed to save children from abuse and neglect)
April 20, Atlanta Georgia, 152 Georgia children died last year with state child protection history.
April 20, Los Angeles California, County releases stats on child abuse; 12 suicides (youngest 12 by hanging), 24  homicide by parent or caregiver, 108 undetermined deaths….
April 20, Burlington Vermont, Child Welfare bill falls short of protections needed to address fundamental shortcomings that cause the tragic murders of two Vermont Toddlers last year.  Unmanageable caseloads are still the problem.
April 20, New Jersey, Kids Count report finds significant racial disparities among at risk youth
April 20, Sheboygan County, Wisconsin Adult male in custody over death of four year old boy.
April 20, Sacramento California, Due to police calls, rapes and runaways, state Assemblyman Mark Stone calls for eliminating nearly all group homes in California
April 20, Coffee County Alabama, State budget issues may eliminate child abuse prevention funding.
April 18, Rock Island Illinois, Leila M Martin facing murder charges in connection with death of her 4 month old son
April 17, LeHigh Florida, 6 month old death at LeHigh daycare under investigation
April 17, Broward / Palm Beach Florida, Anti LGBT adoption bill will leave thousands of foster children without homes
April 17, Danielson New York, Carroll Baumgarner-Ramos faces first degree manslaughter charges for sexual assault and manslaughter of 3 year old girl.
April 17, Orlando Florida, $10,000 Dollar fine against and settlement against Carlton Palms Educational Center (residential treatment for severely disabled children) for sex offenses and beatings, scalding and death of Paige Elizabeth Lunsford (14 year old autistic girl) and dehydration death of another 14 year old.
April 17, Montville Pennsylvania, Murder charge for Maurice Pearson in beating death of 3 year old Ty'mmil Solomon (beat the boy with a belt)
April 16, Las Vegas Nevada, Area Couple face multiple charges in death of sick child after leaving state and care of 3 year old child (found dead hidden in garage) to pregnant 17 year old (Jondrew Lachaux 20 charges, Kellie Phillips the mother).
April 15, Cincinnati Ohio, Andrea Bradley faces possible death sentence in death of toddler Glenara Bates
April 13, Balch Springs Texas, Child's death not reported, Rising ceremony, woman arrested in death of 2 year old boy
April 10, Tulsa Oklahoma, The state of child protection in Oklahoma is troublesome (about half the need for foster care placements is being met)
April 10, Kent County Michigan, 2 DHS workers suspended for "neglect of duty" in 12 year old Jamarion Lawhorns killing 9 year old Connor Verkerke (Jamariion told police that he was "tired of life").
April 9, McLean County Kentucky, Kentucky now among the ten worst states in the nation for child abuse (1800 / day).
April 9, Miami Florida, Sherrif's department, Seminole Tribe, and Child Welfare were aware of 3 year old Ahziay's abuse before his tragic death.
April 9, Arizona, Dept of Child Safety stops assigning lower-priority cases because of overwhelmed child protection system.
April 9, Chambersburg, Pennsylvania, child abuse hotline explodes with 158,000 calls in 2014. Substantiated cases grow dramatically.
April 9, Benton County Arkansas, 6 year old Isaiah Torres chronic child abuse went unnoticed (even the chemical burns on his back)
April 7, Boston Massachussetts, Disappearance of 5 year old Jeremiah Oliver suggests "crippling" caseloads, poor oversight, lack of foster homes, and fear driven policies remain a big problem for state social workers.
April 4, Bella Vista Arkansas, Rape and murder of 6 year old boy, Alejandro Torres and Cathy Lynn Torres arrested on capital murder charges.
April 6, Danville Kentucky, Woman charged in 3 year old beating death of 3 year old step daughter (Alex Raley) had 19 social service child abuse and neglect reports
April 5, Las Vegas, Nevada, Parents missing, 3 year old dies in care of teen sister & 4 month old infant with substantial bodily harm in critical condition.  Police are seeking Jondrew Lachaux & Kellie Phillips for questioning.
April 4, Portsmouth Virginia, Police investigating child's death
April 4, Detroit Michigan, Detroit teacher (Eric Fredlund) tried to find, save girl (his student Stoni Ann Blair) found stuffed in freezer 
April 2, Balch Springs California, 2 year old dies and has "rising ceremony" in house serving as church – parents flee to Mexico
April 2, Tallahassee Florida, Bill allows private adoption agencies to refuse gay couples adoption rights
April 2, Chicago Illinois, DCFS late in responding to more than 300 child abuse, neglect claims: audit
April 1, Davidson County North Carolina, of 1400 child neglect / abuse investigations, half were drug related.
April 1, Columbia South Carolina, Social service agency overwhelmed with reports of abuse, 15% of caseworkers assigned over 50 children (twice the recommended caseload of 24)
April 1, Charlotte North Carolina, Wanda Sue Larson sentenced to 17 months in jail for shackling her 11 year old legal guardian boy to her porch with a dead chick tied to his neck.
April 1, Nashville Tennessee, 130 child abuse cases not investigated for up to ten years (DA finds that 74 of the backlog were child sex abuse cases)
March 31, Chicago Illinois, DCFS administrator: Child Dies of abuse, neglect every 3 days in Illinois  (67,000 reports last year)
March 31, Harrison County Texas, Jason Alonzo Jones, charged in death of 7 month old (died of a fractured skull) while Jason was baby sitting.
March 18, Arlington Washington, Fire in foster home left Tyler Emory 10, and Kyler Williams 11, dead. State moves to increase fire safety training for caregivers.
Older, Oklahoma, 78 children in custody of Department of Human Services are missing.  38 of them have been missing for more than 3 months.  10,000 children in state custody, above the age of 13, staff does not follow the child nor will police be called when they run away.
March 29, Minneapolis Minnesota, Foster Care; Kids go from bad to worse
March 28. Norfolk, Virginia, 20 to 30 unexplained child deaths annually, study being done by Pathologist Dr. Wendy Gunther.  About 39 child deaths caused by abuse or neglect in that same period.
March 28, Las Vegas Nevada, 21 children died or suffered near death from abuse and neglect having had contact with child protection services
March 28, Brooklyn Center Minnesota, 6 year old foster child Kendrea Johnson hangs herself & leaves a note, foster license revoked
March 27, Phoenix Arizona, Shouldn't DCS come clean when children die? Transparency would improve the system Failure allows bad practices to continue.
March 27, Etowah County, Joyce Garrard found guilty of capital murder in "running" to death her 9 year old grand daughter
March 26, Broward County Florida, 3 year old Ahziya Drew Osceola found dead stuffed in garbage bags stepmother Analiz Rodezno Osceola charged with aggravated manslaughter, child neglect and providing false information to law enforcement.
March 25, Princeton West Virginia, Cassidy Byrd, guilty of involuntary manslaughter in death of his infant son
March 25, Austin Texas, Deaths of 3 foster children alarm Governor Abbott and asks for scrutiny of foster care system
March 24, Jacksonville Florida, 25 child deaths linked to unsafe sleeping practices
March 24, Des Moines Iowa, Des Moines man pleaded guilty to second degree murder in the death of his infant son
March 23, Elkart County Indiana, Jackie Lynn Rolston in custody charged in death of a toddler in her daycare center.
March 24, Palm Bay Florida, memorial service for 3 children allegedly killed by their mother (Jessica Lacey McCarty)
March 18, Evansville, Indiana, Termination of parental rights has doubled in Indiana from 2005 to 20010
March 17, Indiana, In frustration with lack of funding and cooperation, Dr Antoinette Laskey resigns as head of Indiana Child Fatality Review Team.   In her letter to governor Mitch Daniels she stated that there is no success story in re- categorizing child fatalities as "not the responsibility of the Department of Child Services".   Dr. Roland Kohr agreed that DCS statistics showing improvement "is not being honest".
March 17, Tallahassee, Florida, Beaten, raped again and again, burned over half their bodies, extensive long term care due to fatal child protection ineptitude, state caps damages to the victims at $500,000 liability insurance & under $1M (over $700,000 in medical bills to date).  Nubia and Victor Barahona ten year old twins / Shawn Salamida/Mike Watkins Big Bend Community Based Care.
March 17, Colorado Springs, Colorado, Fed garbage, denied food, foster boys  Austin Eugene Bryant and Edward Bryant disappeared from their adoptive home in 2003 (at 7 and 11 years old)  Parents Edward and Linda Bryant are accused of collecting almost $200,000 in government payments for children not in their homes and we must wonder where the boys are.
March 16, Chicago Illinois, 19,000 homeless youth in Chicago's public schools, 1.2 million homeless youth nationwide.  A documentary, The Homestretch, PBS, the need for a collective response.
March 16, Holland, Michigan, investigation into CPS regarding children killed while in Child Protective Service.  Emma McComber 12, and Corey LaValley Jr, 10 and their mother Debra Sheppard were shot dead before the home they were living in was set on fire.
March 16, Arizona, More Reports of Child Abuse than the national average (tripled between 2008 & 2013 probably because of the change in definition of abuse and neglect).
March 15, Concord New Hampshire, Republicans and Governor John Lynch cut $209 million from Human services leaving abused and neglected children, the disabled and the elderly without adoption subsidies, foster grandparents and senior volunteer and referral programs, meals, transportation, nursing and personal assistance.
March 14, Law Vegas, Nevada, Governor Brian Sandoval's budget proposal cuts Family Services budget by 25% leaving foster families, social workers, and at risk children with fewer resources.
March 14, Arkansas, The worst adoption therapy in the world.  Demonizing children with behavioral problems.  Benjamin Hardy investigation of Representative Justin Harris.
March 13, Genesee County, Michigan, Child Abuse a "public health epidemic" in Genesee County, 2000 child abuse victims in 2013, 1050 were under five years old, 21 have died from abuse.
March 13, Tampa, Florida, Child neglect cases involving drugs increased 57% between 2008 -2010
March 12, Yamhill, Oregon, Danielle Yvonne and John Henry Yates indicted on 2 counts of first degree assault against their 4 and 5 year old foster children.  3 DHS workers placed on paid leave.
March 11, Kansas, CPS responded to 26,866 reports of child abuse in 2012.  Nationally, 679,000 cases of child maltreatment were confirmed that year.
March 5, San Jose California, Mercury News Screens psychiatric drugging of foster kids; lost childhoods and terrible side effects.
March 6, Sioux City Iowa, 5 month old boy skull fracture, Kara Jackson and Aaron Tucker arrested for child endangerment.
March 6, Millvale Pennsyvania, 9 month old boy starves to death after mom's overdose death (suspected) Sara Kessler,
March 5, Seattle Washington, Silent Wards of the state abandoned, beaten to death.  Do children have rights or are they property?
March 4, Sioux City Iowa, Legislators pull the plug? shutting down task force on sexual abuse of children in South Dakota, Jolene Loetscher, Jim Bolin,
March 4, Grants Pass Oregon, settlement reached in 9 year old child's molestation case (while in foster care) 
March 3, Cheyenne Wyoming, It's now illegal to make a child live in a cage in Wyoming (it was not illegal last year) Jena Harman & Alexander Smith pleaded guilty to child abuse and felonious restraint.  Representative CAthy Connolly co sponsored the bill with Kermit Brown.  Sentencing of Harman and Smith will come in April.
March 2, California, Texas, New York & Illinois – 30% of Foster kids not getting required medical screening (even though visits are paid by medicaid)
March 2, Indiana, More than 1 in 10 Indiana children have or had a parent behind bars
Feb 27, Columbus Ohio, Kimberly Brooks admits to giving 5 year old methadone and causing her death
Feb 27, Indiana, Bill to allow baby boxes (for abandoning babies)
Feb 26, Kalispell, Montana, 21 year old pleads not guilty in homicide of 2 year old 
Feb 25, Sacramento California, Foster Care system addicted to psychotropic medications, seroquel, abilify, ativan, (very young children take these drugs).
Feb 25, Clarksville Indiana, 3 year old dies "unnatural death"
Feb 24, Little Rock Arkansas, Foster father builds cage for 3 year old foster boy.  David Oakley
Feb 23, Chicago Illinois, Shocking abuse at 50 residential treatment centres funded by DCFS (violent attacks and sexual abused – bungled child death investigations & overwhelming work loads.
Feb 26, Portland Oregon, Federal commission, "reducing child death through child protective services alone would be silliness" (1/2 of abusive/neglectful deaths not in the child welfare system)
Feb 26, Montpelier Vermont, After abuse deaths of 2 year old Dezirae Sheldon of Poultney and 15 month old Peighton Geraw of Winooski panel concludes too much emphasis on family reunification.
Feb 26, Utah, Republican Al Jackson bill eliminates child "neglect" as a concept (feeding children not required)
Feb 27, Washtenaw county Child abuse & child poverty up 1/3 in Washtenaw County (infant deaths up 65%)
Feb 25, Chicago Illinois, Budget cuts for foster children "regrettable"
Feb 25, Iona Michigan, Lifelong trauma for juvenile crimes; child rape (juveniles in adult prisons) Richard A Handlon Correctional facility 
Feb 24, Anchorage Alaska, Aaron Vanormer charged for manslaughter in the death of his 2 month old son
Feb 24, Georgetown Colorado, Haley Stanfield and Joshua Olsen charged in child abuse resulting in death of 15 month old boy
Feb 24, Zwolle Louisiana, Deunka Lynch, charged with negligent homicide in death of 19 month old son.
Feb 24, Carlisle Pennsylvania, Justin L Thompson sentenced for 3rd degree criminal homicide in death of his five week old daughter
Feb 24, Kingsbury New York, Family members believe 13 month old Kayleigh Cassell was killed.
Feb 24, Erie County Alabama, Six social worker visits to 5 year old Eain Clayton Brooks, who died after rape & beatings by Matthew Duzdzal
Feb 24, Clarksville Indiana, Death of Clarksville 3 year old girl called unnatural
Feb 23, Louisville Kentucky, Clarksville police investigating death of 3 year old girl at silver lakes trailer park
Feb 23, Waco Texas, Spoiled rotten daycare sued by Perry and Lauren Felton in wrongful overdose death of their baby.
Feb 23, Branson Missouri, John P Roberts charged with first degree murder in the strangling death of 6 year old Jasmine Miller
Feb 23, Gadsden Alabama, 9 year old Savannah Hardin's grandmother charged in her death (Joyce Hardin Garrard) could get the death penalty
Feb 22, Last Chance Farm, Maryland, Foster Care National Mentor Holdings, Fostering Profits, Death, Sex Abuse, inadequate training and screening – (Andrea Hill, Bill Torrey, Edward Murphy,  Jamie Dykes, six healthy children died at Mentor since 2005)).
Feb 22, Kingman Nevada, Tyler James Kirkpatrick indicted for first degree murder in death of 15 month old Kade Kryska 
Feb 21, Toronto Canada, 3 year old boy in diaper found frozen to death – locked outside.  Elijah Marsh
Feb 21, Albany New York, Review of 51 child death reports reveals problems where child protective workers were monitoring children
Feb 21, Detroit Michigan, Parents of missing boy charged with torture Charlie Botheull, 12, report missing but found starved & tortured behind boxes in the family home.
Feb 20, Martinsburg West Virginia, Joshua McDonough indicted for death of a child, child abuse and lying in death of baby
Feb 20, New Port Richey Florida, Child Protection questions in slaying of 9 year old Jenica Randazzo (killed by her uncle)
Feb 19, Chicago Illinois, Tipton Daycare cited in drowning death of Quincy two year old.
Feb 19, Arizona, 9 Dept of Child Safety Employees fired – new hires received $10,000 pay cut.  Governor Ducey appoints new department head. 5 top employees fired from child welfare
Feb 19, Los Angeles, California, California Schools failing foster children (under state plan) Only 2 of 64 districts identified baseline attendance rates for foster children
Feb 19, Columbia South Carolina, House Ways & Means Committee shorts Department of Social Services (turnover in social workers is too high).  Susan Alford confirmed at DSS.
Feb 19, Catholic Paper promotes untruths about Same-Sex Parents
Feb 19, Miami Floriday, Daycare worker Zobeida Gonzalez pleads guilty to aggravated manslaughter of 3 year old Jonathan Feliciano.
Feb 19, Moscow, World rejecting U.S. Adoptions
Feb 19, Kalispell Montana, Brandon Lee Walter Newberry arrested on suspicion of homicide in death of girlfriend's 2 year old son
Feb 19, Houston Texas, Baby death investigation in SE Houston
Feb 19, Bellevue Nebraska, Arrest warrants for 3 people involved in 2 month old infant.
Feb 18, Davis California, Lawsuit Filed against shuttered Group Home for children (understaffing / 500 police calls/ sexual assault)
Feb 18, Los Angeles California, Psychiatric Drugs given to hundreds more foster children than disclosed (18,000 children in foster care – failing to report one in 3 cases)
Feb 18, Boston Massachusetts, 25 years of cover up – Jehovah's Witness Leaders hide child sexual abuse The Watchtower, Trey Bundy full investigation
Feb 19, Lansing Michigan, 82 percent rise in child abuse since 2006
Feb 19, La Crosse Wisconsin, Dylan Bartsh and Jaymie Rundle charged with child neglect resulting in death of three year old daughter.
Feb 19, Detroit Michigan, Detroit more extreme child poverty that all other big American cities (over 500,000 children and 48% of all African American Children living in the city)
Feb 18, Glendale Oregon, Amanda Hancock and Stephen Williams jr, arrested on murder charges of 7 week old son Data Hancock
Feb 18, Cobb County Georgia, Justin Ross Harris faces murder charges in death of his 22 month old son (Cooper Harris)
Feb 18, Austin Texas, Child Protective Services not reporting child deaths. (and deliberately misleading cause of child deaths).
Feb 18, San Rafael, California, Crying orphans in overwhelmed institutions develop Reactive Attachment Disorder (being ignored as a baby unable to bond)
Feb 17, Tallahassee Florida, House panel investigates ignored child abuse calls in death of 5 year old Phoebe Jonchuck
Feb 17, Trotwood Ohio, Brian Scales, half brother of 3 year old Tristan Carlton charged in her murder (more charges expected as he is held in the Montgomery County Jail).
Feb 17, Cook County Illinois, 344 Illinois Youth in jail for over a week waiting for child protection to place them in homes (many are made criminals without crimes) jailing foster kids
Feb 17, Topeka Kansas, Death of 4 year old Mekhi Patrick Dean Boone the worst case of child abuse (death) ever seen. Federal lawsuit against Family Services & DCF (visits not made).
Feb 17, Brandon Mississippi, Convicted sex offender Edward Sullivan sentenced in child's death
Feb 16, Texas, Iceboxes, no release, deplorable conditions, thousands of mothers and children detained in isolated detention centers with little or not sanitation, medical care, or adequate food.
Feb 16, Chicago Illinois, children dead from abuse in 2014, 10, death under abuse investigation, 1, died from neglect,19 (59 child deaths while in contact with DCF)
Feb 16, Fort Wayne Indiana, Indiana ranks 49th in teen suicides and incarcerated parents (11% of IN parents have been incarcerated).
Feb 15, Delaware, 4 year old Autumn Milligan beaten to death by mother child protection did not interview or take standard steps to save child (prostitute mom, CPS reports riddled with errors)
Feb 13, Nashville Tennessee, State Supreme court upholds conviction of mother for letting child die without medical treatment (relied on prayer)
Feb 12, Santa Fe New Mexico, New Mexico, ranks 50th in child poverty Senator Tom Udall SONG bill
Feb 12, US, Pipeline, 400,000 foster care kids, 23,000 age out many to prostitution, early pregnancy and crime (many with mental health issues/most leading dysfunctional life styles)
Feb 13, New Jersey's unseen prisons, tens of thousands of women and children imprisoned into sexual slavery each year / 300,000 at risk of becoming victims (U of Pennsylvania study)
Feb 14, Minneapolis Minnesota, 18 month old molested & brutally murdered, boyfriend charged (Leb Meak, 35 years old)
Feb 13, Tampa Florida, How layers of child protection failed five year old Phoebe Jonchuck (murdered by mentally ill father)
Fairfax Virginia, George Mason University, The U.S. and Somalia are the only nations in the world that reject basic human rights for children (and Somalia has no government)
Feb 15, Hartford Connecticut, Preventing child death by targeting high risk families (124 fatalities)  DCG study found SIDs most common cause (28%) 65% of children under 6 months old.
Feb 12, Annapolis, Maryland, Foster Care Reform (to protect children) after abusive death of 21 month old Anayah Williams – denying reunification in cases of extreme abuse.
Feb 11, Ruidoso, New Mexico, New Mexico Courts limiting prosecution of child abusers.  9 year old Omaree Varela Beaten to death by his mother (allegedly) creates public outrage of courts abandoning children.
Feb 10, West Africa, 4000 children left without parents due to Ebola 
Feb 10, Palm Beach Florida, Andres Bartolome Juan sexually assaults 6 year old, says it was her fault.
Feb 10, New York, Graphic Video of 5 year old Garnett-Paul suffering before he died of his mothers salt poisoning (Jurors in Lacey Spears Trial)
Feb 10, Ontario Canada, At risk youth described as criminals in Family Services (apprehended, placed in custody, put on probation – without ever committing a crime).
Feb 10, Journal of American Academy of Child and Adolescent Psychiatry, Abandoned children have increased risk for autism behaviors and impaired social communication.
Feb 10, Kentucky, Nightmare caseloads prompt half of social workers to quit sending child welfare into "a tailspin" Children "covered in bruises, raped, and mothers dead of drug overdose)".  Theresa James, Commissioner
Feb 8, NY New York, 24 recent child fatalities cause Children's Services to add training.  10,800 children in foster care, Andrew white, deputy commissioner for policy and planning.
Feb 7, Minneapolis, Minnesota, Almost half of MN child protection workers cannot respond to reports of abuse in the time required by law (very high caseloads)
Feb 6, Lincoln Nebraska, No Measurable Benefits to privatizing child welfare. No savings and no difference in outcomes.  Avoiding disruption only reason to keep current system.
Feb 5, Palo Alto California, Santa Clara County's child welfare system missed 12 standards set by state and federal governments (preventing repeated maltreatment, timely visits, reuniting families & children & arranging adoptions within 12 months, among others).
Feb 5, Victoria Australia, 4 year old thrown from bridge by her father, should the lawyer have reported family violence?
Feb 5, Tampa Florida, Child Abuse Death Review Committee  (child protective services) Strips important data from its annual report on child deaths in the state (from 200 pages prior year to 17) .
Jan 29, Sioux City man in prison for child's death granted appeal (Paul Hill admitted to striking child while buckling her into a car seat – she died hours later)
Jan 29, Fayetteville North Carolina,  Police investigating suspicious death of 18 month old girl
Jan 28, California, New Study Shows child abuse 3x higher than reported in CA
Jan 28, Detroit Michigan, Eastpoint Mom Held in death of newborn son 
Jan 28, Lacey Spears, Scottsville Kentucky, accused of poisoning son with salt & documenting his decline charged with murder of five year old son
Jan 28, Springville UT, Fearing apocalypse, parents killed three children and themselves with drug overdose
Jan 26, US, They are not child prostitutes (it's child rape)
Jan 27, US, Weak laws, inadequate investment in solutions & courts ignoring abused and neglected children (shame on the U.S.)
Jan 25, WI, Co sleeping and dying babies still a crisis in Wisconsin
Jan 27, Boston MA, Scathing report on failure  and scandal in child welfare
Jan 27, Delaware County PA, Parents charged in severe mauling of one month old daughter
Jan 27, Santa Clara CA, Father charged in torture, sexual assault, and death of infant daughter
Jan 26,Pemberton, NJ, Hyphernkemberly Dorvilier 22, sets baby on fire (charged with murder)
Jan 23, NY, Dad kills 5 month old and stabs two others
Jan 21, Mankato, MN Prior Reports of abused to be allowed in evaluating new cases of child abuse in MN
Jan 18, GA, Religious Freedom Legislation & Child Death in Georgia 
Jan 19, Ark DHS, Child Fatality Notificaton
Jan 19, Phoenix AZ, death of 3 yr old Chloe Shoars, Children removed from home
Jan 16, Bridgeton NJ, Woman sentenced to five years on prison after child killed crossing road.  Stephany James/Aryonna Watson
Jan 20, Boston MA, Social Workers (almost half are unlicensed) visit 13% of CPS cases (4800 CPS children ignored)119 CPS kids missing Jeremiah Oliver 5 death
Jan 15, U.S. 13,305 children missing from foster care last year; family/friends 6596, most missing for less than a day.
Jan 17, Batavia, NY Multiple injuries to the brain, 6 month old son dies, Jacquelyn Deats arrested.
Jan, 16 Fort Valley GA, 8 yr old Jai'mel Anderson, shot dead, De'Jad williams charged in death
Jan 19, Melbourne FL, Gavin Sola guilty of murder in death of infant Zoey Grace Miller, 
Jan 14, Des Moines IA, Ruby Alvarez (2 years old) Dies suspiciously, Joe Anthony Lopez charged
Jan 15, Mobile AL, Summer Everett & Christopher Knapp, charged with abuse in burn and beating death of 20 month old Dakota Burke
Jan 16, Austin TX, child protection investigators missed 655 children who died where child abuse and neglect were present (under-reporting?)
Jan 14, Columbia SC, Caldwell County responds to death of Zahra Clare Baker (while in child protection)
Jan 16, Georgia, Child maltreatment deaths on the rise in Georgia (from 464 in 2012 to 1467 in 2013)
Jan 16, Bartlesville OK, 2 year old daughter tests positive for Meth (child endangerment?)
Jan 15, Fond du Lac WI, Troy & Jeana Riehl sentenced for beating boys with rolling pin, horse whip, hunting arrow & locking in bathroom for weeks
Jan 15, Wilson NC, Melvin Eugene Mcneil charged in death of infant death 
Jan 13, Kansas, Brownback's $15M cut an assault on child welfare (state struggling to stay afloat)
Jan 12, Chicago, Over 85% of foster and adopted youth with Fetal Alcohol Spectrum missed or misdiagnosed
Jan 13, Tampa Bay, John Jonchuck, long criminal history, crystal meth, weapons & assault (DCF to issue a report) 2 yr old Phoebe Funeral this Wednesday
Jan 12, Antioch CA, 16 yr old foster boy dies (psychotropic medication combination a question)
Jan 14, UK, Insurance companies "suppressed facts" about child sex abuse (social worker warned by insurance company)
Jan 14, Seattle WA, Baylee Duggins Dies, Shaken as a baby, homicide charges against Christopher Schwanz (biological father)
Jan 14, Las Vegas NV, 2 year old boy's brain injury while in foster care lawsuits (criminal and civil)
Jan 14, Minden NV, Father held in abusive death of 2 month old daughter
Jan 14, Arkansas teen pregnancy exceed 143M annually (poor education/unprotected sex & poverty)
Jan 12, Charleston SC, Children routinely dehumanized, belittled and abused in SC child protection system (lawsuit)
Jan,  Colorado, Failed to death video – 72 of the 175 Colorado children dying of child abused died while known to Child Protection
Jan 11, Kansas City MO, 2 year old boy dies after violent shaking by mother's boyfriend
Jan 12, Phoenix AZ, Life in prison for man who murdered his 2 year old son
Jan 11, St Louis MO, Sexual assault and death of 4 month old daughter
Jan 11, US, Leelah Alcorn's Suicide, Conversion Therapy is Child abuse
Jan 10, Florida, Young children victims of sex trafficking in FL (billion dollar industry)
Jan 9 Wyndmoor PA, Daycare death of child being investigated
Jan 9,  St Petersburg FL, Father throws five year old Phoebe Jonchuck, his daughter off bridge to her death
Jan 12, Reno NV, 2 month old dies of traumatic abuse father held
Jan 12, Oshkosh WI, 3 year old murdered for refusing her breakfast
Jan 11, Austin TX, Texas is not reporting hundreds of child abuse deaths (child protection workers lying to prosecutors
Jan 11, Austin TX, Fatal consequences of ignoring child abuse
Jan 12, Ohio, When Parents Are The Enemy, 17 year old Leelah Alcorn walked in front of a tractor trailer (suicide note about conversion therapy)
Jan 7, Chicago, DCF Director calls state-run youth centers "Appalling" (violence, assault, prostitution common)
Jan 7, Houston, TX, 16 yr old foster child with disabilities homicidal death in residential treatment. Daystar, Anne Heiligenstein,
Jan 8, Billings, Montana, Finally reviewing child death
Jan, White Springs Fl, Abused for years, failed suicide attempts, 15 year old girl kills her brother
Jan 7, Brooklyn NY, Homeless shelter 3 year old Jeida Torres beaten to death by stepfather
Jan 7, AR: hospitals/police offices now safe havens for newborns
Jan 7, NY, NY, After 2 homeless child deaths, city adopts new strategy for homeless families
Jan 5, Gillespie IL, 3 yr old dies, police investigate (doctors reached out to police)
Jan 6, Miami FL, Social Services has "no duty" to help foster children
Jan 5, Worcester MS,  1 yr since 4 year old Jeremiah Oliver disappeared from foster care (caseloads too high – some with 30 cases/multiple children)
Jan 6, Omaha, NE, Jasmine Thompson 2 months old, visited by social worker 2 days prior to death
Jan 6, Cherokee County OK, More volunteers needed (17 deaths)
Jan 5, Los Angeles CA, Foot dragging follow up for child protection recommendations?
Jan 5, Los Angeles CA, Beating death of 8 year old Gabriel Fernandez, launches Blue Ribbon Commission on Child Protection Final Report
Jan 6, San Diego CA, Safe surrender law for new babies – any fire station or hospital
Jan 6, Montana, 100 calls/day, 60% increase in child abuse investigations since 2008 – Montana must expand its child abuse efforts (legislature refuses to fund)
Jan 4, NJ, Diverting 50 million $ from child protection fund and eliminating all new funding putting thousands of minority children at risk.
Jan 5, Milwaukee WI, Milwaukee County child deaths double, WI state child deaths drop (from 23 to 20)
Jan 3, Chicago, 6 month old Leyna Garcia death investigated by DCF
Jan 2, Duluth MN, Native Americans 16 times more likely to be placed in foster care
Jan 1, Nampa, Idaho, Sexually abused by staffers at JV corrections center
Jan 1, Portland OR, Unusually high number of murder suicides/child deaths
Jan 2, Newberry County NC, Homicide in death of 3 year old Gabriel Apollo McArdle