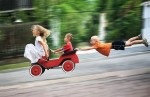 On April 14th four bills will be heard before the Health and Human Services Committee of the California State Legislature that improve oversight and monitoring of psychotropic medication treatment for children in foster care. We are writing to request your support. Will you or your organization help? Please send your support letters by end of day April 6th for timely submission to the committee members by April 7th, the deadline.Please click here to find sample letters on our blog to create your own letter of support.  On the blog you will find directions for sending the support letters to us and we will ensure the letters are delivered to the appropriate legislative offices.

The bill package takes a comprehensive approach that will strengthen the ability of judges, caregivers, child welfare workers, and other professionals to ensure safe and appropriate treatment in the spectrum of wellness and trauma informed health approaches with the aim of reducing the inappropriate uses of psychotropic medications.

Below are the bill numbers linked to the language and a short description of each bill's purpose:

SB 253) Strengthen the court authorization process to provide clear and convincing evidence for the treatment and require evidence that non-pharmacological treatments have been tried prior to medications
SB 238) Provide for training, data collection and systems to red flag questionable practices
SB 319) Increase the oversight role of public health nurses to ensure that all foster children prescribed psychotropic medications are monitored for metabolic complications.
SB 484) Identify the group homes that are most over-reliant on the riskiest psychotropic medication treatments and require these homes to develop corrective action plans that are monitored for progress.

We appreciate all you do for foster children and youth and hope to have your support in ensuring safe care for kids.