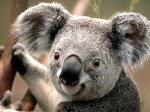 Six weeks ago, Brandon Stahl's Star Tribune article about the death of six year old Kendrea Johnson by apparent suicide, pointed out just how misinformed (or misdirected) our community is when it comes to the impact of trauma on children.
An unnamed Hennepin County Medical examiner was quoted in the article, "the decision to carry out such an act (suicide) is outside what a normal six year old could think about".
This statement should have been, that all children in foster homes have been traumatized and normal does not exist for most of the six million children reported to child protection in this nation every year and that suicidal thoughts are not uncommon to traumatized children.
Awful things happened to these children or they would not have been taken from their home and placed in foster care.
Being removed from your birth home is traumatizing in and of itself.  What happened before changes the way a child reacts to life – literally, it changes the way the brain responds to "normal" events for a child.   Then, we add psychotropic medications that trigger thoughts of suicide (just read the package).  Judge Heidi Schellhas shared her list of very young children taking Prozac, Ritalin, and other mind altering medications with me.  Six year olds were on the list.
My first visit to a four year old girl in my CASA guardian ad-Litem work was at the suicide ward of Fairview Hospital.
I've written about seven year old Gabriel Meyers who hung himself and left a note about how he hated Prozac.
KARA's interviewing for our child protection television expose includes past volunteer guardian ad-Litem and former mayoral candidate Don Samuels telling his story of a teacher calling him and asking for help with a five year old suicidal boy.
I've been on an airplane delivering a twelve year old suicidal boy to an out-state suicide prevention group home because all the metro suicide beds were taken – there are 800 to 1000 emergency psychiatric visits to HCMC every month (and many of them are children).  Remember, this is just a single metro hospital.  There are 3 children's hospitals in the metro and zero children's mental health hospitals.
While it is true that most five and six year old children fail in their suicidal attempts, their lives often remain self destructive and lead to early death.  It hurts me that if not for the reporting of Brandon Stahl at the Star Tribune, no one would know that Kendrea killed herself, except her therapist and other service providers that knew she was having daily thoughts of suicide.
It is an awful condemnation of our values and community that abused and neglected children suffer this much with so little meaningful help from the rest of us.  This speaks volumes about how we value children.
She is out of the news cycle now and probably not going to get much more attention.  We should all feel some sorrow and empathy for the six year old girl that had to think about how she was going to end her life and then doing it.  It should be much bigger news.
Watch & Share these 2 minute trailers from KARA's TV documentary project (help us BUILD KARA & spread the word)
Donate $5 to support KARA's ongoing efforts advocating for abused and neglected children