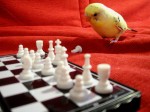 The following quotes from Brandon Stahl's reporting today in the Star Tribune indicate the depth and scope of child protection troubles in MN.  That Governor Dayton used "Colossal Failure" language and created a task force to investigate the sad tortured death of 4 year old Eric Dean is to be commended.  Awful things happening to 4 year old children are not always addressed in helpful ways by politicians in other states (see other states in "read more" below).
From Today's Star Tribune (Brandon Stahl);
"The system is designed to not have law enforcement involved, to not have a forensic investigation, to not have to gather the facts about whether maltreatment happened," Hudson said. "And [in Eric's case] it worked as designed."
"Even when Eric told his day care providers that his stepmother was responsible for the abuse, Pope County child protection workers only once investigated the reports."
"Eric's caregivers reported him for abuse at least 15 times, including when he had bite marks on his face (*a broken arm) and bruises all over his body." *my note.
"The county should have also forwarded all of the abuse reports to law enforcement, gathered information about potential drug or alcohol abuse by Eric's parents, and determined if Eric was safe in his home, the panel found."
"Pope County child protection workers violated state law and missed numerous chances to intervene on behalf of 4-year-old Eric Dean before he was murdered by his stepmother in 2013, according to findings from a state child mortality report released Friday."
"The report is also a stark contrast to Pope County's own review of the case last year, which did not identify any failures in how its child protection workers handled Eric's case."
If the new law allowing prior reports of child abuse to be used in investigating new reports of abuse works well, and if Governor Dayton's Task Force recommendations are effective in bringing more transparency and more needy children into child protective custody for safety and treatment, the resources are not there to serve the increased needs.
About 30 years ago, MN altered statutes to allow children that witnessed the assault/rape of their mother to be classified as abused children.   Before the year was over, child protection caseloads almost doubled and the statute (was voted) reverted back to its prior definition of child abuse simply because there was no appetite for increasing the budget to deal with that many more abused children.
The appetite for increased resources for child protection needs is still inadequate.  We will continue to accept/ignore oreven codify institutional behaviors that are in practice (think of the awful law we just removed from the books forbidding social workers from using past reports of child abuse in examining new reports of child abuse).  
Viewed in this light, as a volunteer CASA guardian ad-Litem talking to police, judges, legislators and others involved in the system, knowing more about individual cases of abuse will only create a need for more services and resources for a much larger number of very needy children.
And it is not just the needs within child protective services that are under duress;
A police force stretching already stretched resources (think of the prostituted 7 year old left in the home until the 49th police call – and only then removed because she tried to kill her 4 year old sister in the presence of the police), or the officer who knows that the badly damaged suicidal 6 year old will just be back in her home in 3 weeks anyway
(why call social services to have the child taken once more to St Joseph's Home For Children) and the police chief from MN town who speaks of the growing number of dysfunctional families in his community overwhelming his officers currently?
Our foster care and adoption systems are having serious problems handling the number of seriously troubled children in their care at this time.  What will happen when those numbers significantly increase because of better reporting, more transparency, and more children in the system?
The rest of us need to keep this conversation going to make sure that children and young families find the resources they need to lead productive lives or the stresses placed on our institutions will continue to produce results that they were designed to stop.
Sad stories from other states just this February;
Feb 25, Sacramento California, Foster Care system addicted to psychotropic medications, seroquel, abilify, ativan, (very young children take these drugs).
Feb 24, Little Rock Arkansas, Foster father builds cage for 3 year old foster boy.  David Oakley
Feb 23, Chicago Illinois, Shocking abuse at 50 residential treatment centres funded by DCFS (violent attacks and sexual abused – bungled child death investigations & overwhelming work loads.
Feb 26, Portland Oregon, Federal commission, "reducing child death through child protective services alone would be silliness" (1/2 of abusive/neglectful deaths not in the child welfare system)
Feb 26, Montpelier Vermont, After abuse deaths of 2 year old Dezirae Sheldon of Poultney and 15 month old Peighton Geraw of Winooski panel concludes too much emphasis on family reunification.
Feb 26, Utah, Republican Al Jackson bill eliminates child "neglect" as a concept (feeding children not required)
Feb 27, Washtenaw county Child abuse & child poverty up 1/3 in Washtenaw County (infant deaths up 65%)
Feb 25, Chicago Illinois, Budget cuts for foster children "regrettable"
Feb 25, Iona Michigan, Lifelong trauma for juvenile crimes; child rape (juveniles in adult prisons) Richard A Handlon Correctional facility 
Feb 24, Anchorage Alaska, Aaron Vanormer charged for manslaughter in the death of his 2 month old son
Feb 24, Georgetown Colorado, Haley Stanfield and Joshua Olsen charged in child abuse resulting in death of 15 month old boy
Feb 24, Zwolle Louisiana, Deunka Lynch, charged with negligent homicide in death of 19 month old son.
Feb 24, Carlisle Pennsylvania, Justin L Thompson sentenced for 3rd degree criminal homicide in death of his five week old daughter
Feb 24, Kingsbury New York, Family members believe 13 month old Kayleigh Cassell was killed.
Feb 24, Clarksville Indiana, Death of Clarksville 3 year old girl called unnatural
Feb 23, Louisville Kentucky, Clarksville police investigating death of 3 year old girl at silver lakes trailer park
Feb 23, Waco Texas, Spoiled rotten daycare sued by Perry and Lauren Felton in wrongful overdose death of their baby.
Feb 23, Branson Missouri, John P Roberts charged with first degree murder in the strangling death of 6 year old Jasmine Miller
Feb 23, Gadsden Alabama, 9 year old Savannah Hardin's grandmother charged in her death (Joyce Hardin Garrard) could get the death penalty
Feb 22, Last Chance Farm, Maryland, Foster Care National Mentor Holdings, Fostering Profits, Death, Sex Abuse, inadequate training and screening – (Andrea Hill, Bill Torrey, Edward Murphy,  Jamie Dykes, six healthy children died at Mentor since 2005)).
Feb 22, Kingman Nevada, Tyler James Kirkpatrick indicted for first degree murder in death of 15 month old Kade Kryska 
Feb 21, Toronto Canada, 3 year old boy in diaper found frozen to death – locked outside.  Elijah Marsh
Feb 21, Albany New York, Review of 51 child death reports reveals problems where child protective workers were monitoring children
Feb 21, Detroit Michigan, Parents of missing boy charged with torture Charlie Botheull, 12, report missing but found starved & tortured behind boxes in the family home.
Feb 20, Martinsburg West Virginia, Joshua McDonough indicted for death of a child, child abuse and lying in death of baby
Feb 19, Chicago Illinois, Tipton Daycare cited in drowning death of Quincy two year old.
Feb 19, Arizona, 9 Dept of Child Safety Employees fired – new hires received $10,000 pay cut.  Governor Ducey appoints new department head. 5 top employees fired from child welfare
Feb 19, Los Angeles, California, California Schools failing foster children (under state plan) Only 2 of 64 districts identified baseline attendance rates for foster children
Feb 19, Columbia South Carolina, House Ways & Means Committee shorts Department of Social Services (turnover in social workers is too high).  Susan Alford confirmed at DSS.
Feb 19, Catholic Paper promotes untruths about Same-Sex Parents
Feb 19, Miami Floriday, Daycare worker Zobeida Gonzalez pleads guilty to aggravated manslaughter of 3 year old Jonathan Feliciano.
Feb 19, Moscow, World rejecting U.S. Adoptions
Feb 19, Kalispell Montana, Brandon Lee Walter Newberry arrested on suspicion of homicide in death of girlfriend's 2 year old son
Feb 19, Houston Texas, Baby death investigation in SE Houston
Feb 19, Bellevue Nebraska, Arrest warrants for 3 people involved in 2 month old infant.
Feb 18, Davis California, Lawsuit Filed against shuttered Group Home for children (understaffing / 500 police calls/ sexual assault)
Feb 18, Los Angeles California, Psychiatric Drugs given to hundreds more foster children than disclosed (18,000 children in foster care – failing to report one in 3 cases)
Feb 18, Boston Massachusetts, 25 years of cover up – Jehovah's Witness Leaders hide child sexual abuse The Watchtower, Trey Bundy full investigation
Feb 19, Lansing Michigan, 82 percent rise in child abuse since 2006
Feb 19, La Crosse Wisconsin, Dylan Bartsh and Jaymie Rundle charged with child neglect resulting in death of three year old daughter.
Feb 19, Detroit Michigan, Detroit more extreme child poverty that all other big American cities (over 500,000 children and 48% of all African American Children living in the city)
Feb 18, Glendale Oregon, Amanda Hancock and Stephen Williams jr, arrested on murder charges of 7 week old son Data Hancock
Feb 18, Cobb County Georgia, Justin Ross Harris faces murder charges in death of his 22 month old son (Cooper Harris)
Feb 18, Austin Texas, Child Protective Services not reporting child deaths. (and deliberately misleading cause of child deaths).
Feb 17, Tallahassee Florida, House panel investigates ignored child abuse calls in death of 5 year old Phoebe Jonchuck
Feb 17, Trotwood Ohio, Brian Scales, half brother of 3 year old Tristan Carlton charged in her murder (more charges expected as he is held in the Montgomery County Jail).
Feb 17, Cook County Illinois, 344 Illinois Youth in jail for over a week waiting for child protection to place them in homes (many are made criminals without crimes) jailing foster kids
Feb 17, Topeka Kansas, Death of 4 year old Mekhi Patrick Dean Boone the worst case of child abuse (death) ever seen. Federal lawsuit against Family Services & DCF (visits not made).
Feb 17, Brandon Mississippi, Convicted sex offender Edward Sullivan sentenced in child's death
Feb 16, Texas, Iceboxes, no release, deplorable conditions, thousands of mothers and children detained in isolated detention centers with little or not sanitation, medical care, or adequate food.
Feb 16, Chicago Illinois, children dead from abuse in 2014, 10, death under abuse investigation, 1, died from neglect,19 (59 child deaths while in contact with DCF)
Feb 16, Fort Wayne Indiana, Indiana ranks 49th in teen suicides and incarcerated parents (11% of IN parents have been incarcerated).
Feb 15, Delaware, 4 year old Autumn Milligan beaten to death by mother child protection did not interview or take standard steps to save child (prostitute mom, CPS reports riddled with errors)
Feb 13, Nashville Tennessee, State Supreme court upholds conviction of mother for letting child die without medical treatment (relied on prayer)
Feb 12, Santa Fe New Mexico, New Mexico, ranks 50th in child poverty Senator Tom Udall SONG bill
Feb 12, US, Pipeline, 400,000 foster care kids, 23,000 age out many to prostitution, early pregnancy and crime (many with mental health issues/most leading dysfunctional life styles)
Feb 13, New Jersey's unseen prisons, tens of thousands of women and children imprisoned into sexual slavery each year / 300,000 at risk of becoming victims (U of Pennsylvania study)
Feb 14, Minneapolis Minnesota, 18 month old molested & brutally murdered, boyfriend charged (Leb Meak, 35 years old)
Feb 13, Tampa Florida, How layers of child protection failed five year old Phoebe Jonchuck (murdered by mentally ill father)
Fairfax Virginia, George Mason University, The U.S. and Somalia are the only nations in the world that reject basic human rights for children (and Somalia has no government)
Feb 15, Hartford Connecticut, Preventing child death by targeting high risk families (124 fatalities)  DCG study found SIDs most common cause (28%) 65% of children under 6 months old.
Feb 12, Annapolis, Maryland, Foster Care Reform (to protect children) after abusive death of 21 month old Anayah Williams – denying reunification in cases of extreme abuse.
Feb 11, Ruidoso, New Mexico, New Mexico Courts limiting prosecution of child abusers.  9 year old Omaree Varela Beaten to death by his mother (allegedly) creates public outrage of courts abandoning children.
Feb 10, West Africa, 4000 children left without parents due to Ebola 
Feb 10, Palm Beach Florida, Andres Bartolome Juan sexually assaults 6 year old, says it was her fault.
Feb 10, New York, Graphic Video of 5 year old Garnett-Paul suffering before he died of his mothers salt poisoning (Jurors in Lacey Spears Trial)
Feb 10, Ontario Canada, At risk youth described as criminals in Family Services (apprehended, placed in custody, put on probation – without ever committing a crime).
Feb 10, Journal of American Academy of Child and Adolescent Psychiatry, Abandoned children have increased risk for autism behaviors and impaired social communication.
Feb 10, Kentucky, Nightmare caseloads prompt half of social workers to quit sending child welfare into "a tailspin" Children "covered in bruises, raped, and mothers dead of drug overdose)".  Theresa James, Commissioner
Feb 8, NY New York, 24 recent child fatalities cause Children's Services to add training.  10,800 children in foster care, Andrew white, deputy commissioner for policy and planning.
Feb 7, Minneapolis, Minnesota, Almost half of MN child protection workers cannot respond to reports of abuse in the time required by law (very high caseloads)
Feb 6, Lincoln Nebraska, No Measurable Benefits to privatizing child welfare. No savings and no difference in outcomes.  Avoiding disruption only reason to keep current system.
Feb 5, Palo Alto California, Santa Clara County's child welfare system missed 12 standards set by state and federal governments (preventing repeated maltreatment, timely visits, reuniting families & children & arranging adoptions within 12 months, among others).
Feb 5, Victoria Australia, 4 year old thrown from bridge by her father, should the lawyer have reported family violence?
Feb 5, Tampa Florida, Child Abuse Death Review Committee  (child protective services) Strips important data from its annual report on child deaths in the state (from 200 pages prior year to 17)