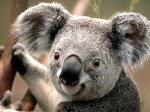 1)   Ernie Boswell,  psychology, speaking on Vets Issues
     2)   Dick Kotasek, addiction counseling instructor, speaking on
                  how counseling the addicted has changed.
     3)  Eve Bergmann, Licensed Clinical Social Worker and addiction
                  counseling, speaking on her 30 years of practice.
     4)  Justin Martin, psychologist, speaking on GLBT Issues
     5)  Mike Tikkanen, Kids at Risk Action, speaking on rights and
                  awareness of abused and neglected children.
 The symposium is on the East Campus, the technical programs building (and library, administration, and science).
 As for parking, that's always a problem.  Where you are headed is the Main Door in the middle of the East Campus on the NORTH side of the building.  There is parking out front, and spill over parking.  It's always a competition.  There is also parking on South side.
 Lincoln Mall is on the 2nd floor by the United Nations flags.  It's a commons space that we can set up with chairs and a podium, with the big windows behind the speakers.
 Enter the First Floor main entrance, head to the left.  There's an elevator (and stairs) hidden in the hallway about two doorways down the hall.  Arrive on the 2nd floor and turn right.  You can't miss the Mall.
Watch & Share these 2 minute trailers from KARA's TV documentary project (help us BUILD KARA & spread the word)
Donate any amount to support our ongoing efforts for abused and neglected children