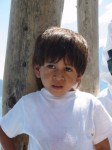 With one of the nation's largest child abuse agencies, 2.5 billion dollar budget, & 8000 employee, Texas struggles to deal with the increase in child protection cases, not enough quality foster and adoption families, and cases that stay in the system far too long (federal lawsuit).
For a long time now, Texas has ranked last or near last among the states for prenatal care (50th), low birth weight babies, health care expenditure (48th), spending on mental health (49th) graduation rates (45th), SAT scores, child abuse deaths, uninsured children, births to teen moms, WIC benefits per person (50th), 4th highest in women living in poverty, and 6th highest in child poverty (2013 Texas Legislative Study Group/83rd Regular Session of the Texas Legislature).
Texas is also know for its consistently low voter turnout.
Texas is first in executions, 2nd in larceny, theft, and property crime rate, 4th in rate of incarceration and personal bankruptcy filings,  (March 2013).
26% of Texas population (1.7 million Texas children) live below the federal poverty level & Of the 804 Child fatalities reported in 2013, 156 were related to child abuse or neglect according to Child Protective Services.
Nearly half of the 655 under-reported child deaths occurred to children on CPS radar.  That's what happens with extraordinarily high caseloads, too few resources for existing cases, and a serious lack of transparency & reporting.
Each year, over 100,000 Texas children between the ages of 7 & 17 go missing, many of them while in child protective services.  The National Center for Missing and Exploited Children estimates that 60% of children likely to be victims of sex trafficking have run away from foster care or group homes.
The high turnover in child protection workers and broken foster care and daycare system are just the tip of the iceberg of at risk children in the state.
Child protection workers and children did not make this mess and they can do little to fix it.  Lawmakers, voters, and concerned citizens need to look to other states and nations to find solutions.
The cost of staying the course in Texas will be astronomical.  Every five years, over a million children, unable to cope, with little access to resources that could help them develop the skills necessary to live a productive life enter Texas society.  
Paraphrasing Pliny the Elder (2500 years ago) What you do to your children Texas, they will do to your society. 
Donate any amount to support KARA's ongoing efforts for abused and neglected children And Join us for the Friday morning email update here (it's free & you can share it widely)
-From the Texas Tribune;
At the hearing Wednesday, U.S. Rep. Ted Poe, R-Humble, said he would introduce legislation to create a grant program to help child welfare agencies carry out rehabilitation programs for victims of sex trafficking, paid for in part by fines levied on people convicted of trafficking and other child exploitation crimes.
Poe, a former Harris County prosecutor and judge, lamented Houston's status as "a hub for this despicable crime."
"Many people think this is a myth, not a fact, and that it couldn't happen here. But the problem is very real, especially amongst vulnerable youth in the child welfare system," Poe said in testimony before the panel.
In Texas, more than 100,000 children between the ages of 7 and 17 go missing each year, according to a 2012 Texas legislative report on trafficking. The National Center for Missing and Exploited Children estimates that 60 percent of children likely to be victims of sex trafficking have run away from foster care or group homes.
They are easy targets for traffickers because of their lack of a strong family support system, said Kendra Penry, director of programs for the Houston Rescue and Restore Coalition.
This problem was exemplified at the hearing by 24-year-old Wilthelma Ortiz, who was part of the California foster care system before spending several years in the sex trade.
"Foster care creates an ever-changing environment of youth having to adapt to strangers making their life decisions," Ortiz said. "Many foster children and youth switch placements so often that it doesn't allow us to gain skills to acquire or sustain relationships."
Patrick Crimmins, a spokesman for the Texas Department of Family and Protective Services, which oversees child welfare in Texas, said his agency was working hard to protect Texas youths from trafficking — including working closely with the Texas branch of the National Center for Missing and Exploited Children to determine best practices for locating missing foster children.
But Ashley Harris, an advocate with Texans Care for Children, testified that Texas' foster care system is plagued by case overload and insufficient training. Harris served as a caseworker for CPS from 2006 to 2011. She spoke with regret about her inability to help a young woman who had been shuffled between 20 foster placements by age 17. The young woman ran away multiple times and slipped into prostitution, but Harris said she failed to recognize the signs.
"I just didn't have the skills and training," Harris said in an interview.
In 2013, caseworkers in Texas had an average load of 32 cases. Child welfare experts recommended between 12 and 15, Harris said. In the last legislative session, lawmakers took strides to improve these rates, appropriating money to hire 900 additional caseworkers.
But the state's child welfare system has remained under fire: A federal class-action lawsuit filed in August against DFPS alleged widespread abuse and neglect in foster homes across the state.
Crimmins denied the allegations in the lawsuit. He said every child-placing agency in Texas must be licensed and is regularly monitored by the department. "We also conduct unannounced inspections of [child-placing agencies] and foster homes," he said.
One of the challenges in combating the sex-trafficking problem is the lack of reliable data, said Penry of the Houston Rescue and Restore Coalition. The National Human Trafficking Resource Center received 1,130 calls to its hotline from Texas between January and June of this year, nearly 8 percent of its calls for the entire nation during that timeframe.
U.S. Rep. Lloyd Doggett, D-Austin, the ranking member of the subcommittee, said children who get involved in prostitution need to be treated as victims rather than criminals. Several activists at the hearing said many states do the opposite.
In Texas, Penry said, the laws governing youths and prostitution are often at odds. While a person 14 or older can be prosecuted for prostitution, she said, the law also stipulates that prostitution of minors must be considered sex trafficking.
The Medill News Service is a content partner of The Texas Tribune and is providing reports from Washington, D.C.