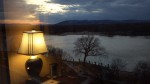 This article a few years ago in the NY Times, (from AP) shows how at least 786 children died awful deaths while in full view of child protection authorities.  The numbers are most likely much higher (read KARA'S Sad Stories page here).
TAKE ACTION & join KARA in our awareness building campaign to save lives and support abused and neglected children in our communities.
This KARA page tracks current murdered, tortured, and gravely injured, children bringing attention to and accountability for neglected and abused American citizens.   Compilation of information and writing on this page is the hard work of  David Vang, Mike Toronto, Jamar Weston, Adolf Nchanj and Blaz Zlate,  (student volunteers at Century College) and Katie Frake, Boston College.
Please send me related news: mike@invisiblechildren.org
Join KARA, for free, and Stand Up For Children & receive our updates – Friday 9am email (help KARA build a movement to help at risk children)
2015
Jan 16, Austin TX, child protection investigators missed 655 children who died where child abuse and neglect were present (under-reporting?)
Jan 14, Columbia SC, Caldwell County responds to death of Zahra Clare Baker (while in child protection)
Jan 16, Georgia, Child maltreatment deaths on the rise in Georgia (from 464 in 2012 to 1467 in 2013)
Jan 16, Bartlesville OK, 2 year old daughter tests positive for Meth (child endangerment?)
Jan 15, Fond du Lac WI, Troy & Jeana Riehl sentenced for beating boys with rolling pin, horse whip, hunting arrow & locking in bathroom for weeks
Jan 15, Wilson NC, Melvin Eugene Mcneil charged in death of infant death 
Jan 13, Kansas, Brownback's $15M cut an assault on child welfare (state struggling to stay afloat)
Jan 12, Chicago, Over 85% of foster and adopted youth with Fetal Alcohol Spectrum missed or misdiagnosed
Jan 12, Antioch CA, 16 yr old foster boy dies (psychotropic medication combination a question)
Jan 14, UK, Insurance companies "suppressed facts" about child sex abuse (social worker warned by insurance company)
Jan 14, Seattle WA, Baylee Duggins Dies, Shaken as a baby, homicide charges against Christopher Schwanz (biological father)
Jan 14, Las Vegas NV, 2 year old boy's brain injury while in foster care lawsuits (criminal and civil)
Jan 14, Arkansas teen pregnancy exceed 143M annually (poor education/unprotected sex & poverty)
Jan 12, Charleston SC, Children routinely dehumanized, belittled and abused in SC child protection system (lawsuit)
Jan,  Colorado, Failed to death video – 72 of the 175 Colorado children dying of child abused died while known to Child Protection
Jan 11, Kansas City MO, 2 year old boy dies after violent shaking by mother's boyfriend
Jan 12, Phoenix AZ, Life in prison for man who murdered his 2 year old son
Jan 11, St Louis MO, Sexual assault and death of 4 month old daughter
Jan 9 Wyndmoor PA, Daycare death of child being investigated
Jan 9,  St Petersburg FL, Father throws five year old Phoebe Jonchuck, his daughter off bridge to her death
Jan 12, Reno NV, 2 month old dies of traumatic abuse father held
Jan 12, Oshkosh WI, 3 year old murdered for refusing her breakfast
Jan 11, Austin TX, Texas is not reporting hundreds of child abuse deaths (child protection workers lying to prosecutors
Jan 12, Ohio, When Parents Are The Enemy, 17 year old Leelah Alcorn walked in front of a tractor trailer (suicide note about conversion therapy)
Jan 7, Chicago, DCF Director calls state-run youth centers "Appalling" (violence, assault, prostitution common)
Jan 8, Billings, Montana, Finally reviewing child death
Jan, White Springs Fl, Abused for years, failed suicide attempts, 15 year old girl kills her brother
Jan 7, Brooklyn NY, Homeless shelter 3 year old Jeida Torres beaten to death by stepfather
Jan 7, AR: hospitals/police offices now safe havens for newborns
Jan 5, Gillespie IL, 3 yr old dies, police investigate (doctors reached out to police)
Jan 6, Miami FL, Social Services has "no duty" to help foster children
Jan 5, Worcester MS,  1 yr since 4 year old Jeremiah Oliver disappeared from foster care (caseloads too high – some with 30 cases/multiple children)
Jan 6, Omaha, NE, Jasmine Thompson 2 months old, visited by social worker 2 days prior to death
Jan 6, Cherokee County OK, More volunteers needed (17 deaths)
Jan 5, Los Angeles CA, Beating death of 8 year old Gabriel Fernandez, launches Blue Ribbon Commission on Child Protection Final Report
Jan 6, San Diego CA, Safe surrender law for new babies – any fire station or hospital
Jan 6, Montana, 100 calls/day, 60% increase in child abuse investigations since 2008 – Montana must expand its child abuse efforts (legislature refuses to fund)
Jan 4, NJ, Diverting 50 million $ from child protection fund and eliminating all new funding putting thousands of minority children at risk.
Jan 5, Milwaukee WI, Milwaukee County child deaths double, WI state child deaths drop (from 23 to 20)
Jan 3, Chicago, 6 month old Leyna Garcia death investigated by DCF
Jan 2, Duluth MN, Native Americans 16 times more likely to be placed in foster care
Jan 1, Nampa, Idaho, Sexually abused by staffers at JV corrections center
Jan 1, Portland OR, Unusually high number of murder suicides/child deaths
Jan 2, Newberry County NC, Homicide in death of 3 year old Gabriel Apollo McArdle
2014
Dec 31, Miami, FL squelches reviews of child abuse deaths / vague reports, uncritical language when children die in the care of child protection
Dec 31, Lakeland FL, 2 charged with murder for starving baby to death Roy & Ruby Stephens from Tennyson Indiana
Dec 31, Columbus OH, 14 month old Cameron Beckford, body found in wooded, wildlife area (Cameron was left on doorstep by parents)
Dec 30, Denver CO, Raised in squalor, 2 & 6 year old's raised as pets, communicate by grunting (cat feces/flies)
Dec 30, Brooklyn Park MN, 6 year old foster child strangles to death with her jump rope
Dec 30, Yellowstone MT, Twins Tortured, 10 week old son beaten and strangled to death
Dec 22, Portland OR, Blunt Force Trauma kills 2 year old girl (Evaneglina Wing)
Dec 11, Brooklyn Park MN, Reggie Delaney Harper accused of blunt force injuries killing his son 2 year old Kazerion Harper
Dec 15, Brooklyn Park MN, 2 Month old baby beaten and brain dead
Dec 4, Las Vegas, NV Expert hired to review child deaths (57 recent)
Dec 9, Lake Stevens WA, Toddler shoots self in mouth
Dec 8, Chicago IL, Over 100 unwanted babies delivered to fire houses and police stations in 13 years
Dec 9, Phoenix, AZ 19 month old beaten to death by mothers boyfriend after CPS returns child
Dec 10, Buffalo, NY 7 Week old boy shaken to death after CPS involvement
Dec 12, Brooklyn Park, MN Police arrest father in death of 23 month old boy
Dec 10, Clive Iowa, Joe Lopez, 25, charged with murder of 2 year old girl
Dec 12, Oceanside CA, Father charged with murder of 7 month old girl
Dec 11, Millersville TN, Police stop finds dead baby in car trunk
Dec 5, Nashua NH, 3 year old murdered / police had visited prior
Dec 1, Denver CO, Mother charged in murder of 2 month old
Dec 3, Central TX, Curbing child death in Texas
Dec 2, Lexington KY, Review panel calls for changes after dozens of child abuse deaths reviewed
Nov 28, US; How many more children will die from Faith Healing? 38 states allow it.
Nov 24, Baltimore MD, Death of 4 month old boy investigated
Nov 24, Siren WI, couple sentenced in death of three year old daughter
Nov 24, Exton PA, 3 year old Scott McMillan beaten to death by mother and boyfriend
Nov 19, Central TX, Investigator fired for reporting flawed child death investigations
Nov 14, Langhorne PA, man charged with criminal homicide in death of 27 month old
Nov 19, Kenosha WI, Russell Rose, 34 Charged in brutal beating death of 11 month old Serenity Rose
Nov 20, Bronx, NY, Fernando Yensi, 33 charged in beating 3 year old grandson Poseidon Quinones, to death 
Nov 13 Marshall TX Bond denied in killing of seven month old Shamar James Francois
Nov 10 Memphis TN Shelby County Nurse pleads guilty in child's death Demequa Bonds in death of three year old Kayla Andrews
Nov 14 AZ Almost 40% of AZ child deaths in 2013 were preventable (811 children – abuse death increased by 30% over prior year)
Nov 13 St Joseph Missouri Caregivers (Jaspera Rainey & Patrick MIddlebrook charged in death of 23 month old daughter Jaliya Blackmon
Nov 17 Buffalo NY Child death research U.S. Senator Charles Schumer bill to track and probe causes of child death
Nov 12 Pensacola FL Daycare owner (Thelma Denise Lowery) indicted in death of 15 month old Brodie Michael Kent (shaken baby syndrome
Nov 14 Omaha Nebraska Search continues for man charged in Child's Death 
Nov 10 Terre Haute IN 2 year old Landon Weaver dead from multiple Traumas
Nov 10, Newport OR multiple child murders; six year old thrown from bridge, Portland man shoots four year old daughter then himself
Nov 14 Walworth County WI Mother (Tallie Strommen) pleads guilty in one year old's death by drugs K'Mya Strommen
San Antonio Nov 7 2014 Captured fugitive Matthew Aranda sentenced in 3 year old Melody Velasquez death, http://www.foxsanantonio.com/news/features/top-stories/stories/captured-fugitive-sentenced-childs-death-7912.shtml#.VGFWbvnF98E
Bakersfield CA Nov 7 2014 No bail in foster child's death in the killing of 3 year old Serenity Gandara http://www.bakersfieldcalifornian.com/local/x400519558/No-bail-in-foster-childs-death
West Caln township PA, Nov 6 2014 3 year old Scotty McMillan hung up by feet, beaten & killed http://7online.com/news/police-3-year-old-hung-up-by-feet-beaten-killed-in-pa/383684/
Pittsburgh PA Nov 6 2014  five week old baby dead, two other children suffered abuse, Lincohn Levys charged with aggravated assault, Sheena Alston charged with child endangerment.  http://www.wpxi.com/news/news/local/couple-faces-judge-after-death-child/nh2jy/
San Diego CA Nov 3 2014 Daycare provider held on 2M bail in 11 month old Louis Michael Oliver's death.  http://fox5sandiego.com/2014/11/03/daycare-provider-held-on-2-million-dollars-bail-in-childs-death/
DE: State Investigated Slain Del. Girl's Mom 4 Times
Asssociated Press – November 10, 2014
Child protection officials in Delaware closed four separate investigations into a mother now charged in the beating death of her 4-year-old daughter, closing all of them after ruling that repeated complaints of abuse and neglect were unsubstantiated.
http://www.wboc.com/story/27341558/state-investigated-slain-del-girls-mom-4-times
MN: Lessons from child abuse deaths go unheeded in Minnesota (Opinion)
Minneapolis Star Tribune – November 09, 2014
A Star Tribune examination of state and county records shows little evidence that the mortality reviews are stopping child protection failures. The reviews often take years to complete – and sometimes do not occur at all. What's more, findings from such reviews are frequently sealed off from public scrutiny, despite a federal law requiring more disclosure.
http://www.startribune.com/local/282031701.html
TX: Texas Girl Was Taken Away From Parents Because They Smoked Pot, Only to Be Killed in Foster Care (Opinion)
Houston Press – November 06, 2014
While the idea of removing a toddler from her parents' care not for abuse, but for simple marijuana use, is puzzling at best, what's even more disconcerting is that the same rules didn't apply to her foster family.
http://blogs.houstonpress.com/news/2014/11/placing_kids_in_foster_care_for_weed_cases_has_dire_consequences.php
10.27.14 Portland OR Mom Charge in 4 year old sons death was convicted of child abuse in 2012 http://koin.com/2014/10/27/mom-charged-in-childs-death-has-criminal-record/
10.27.14 Bakersfield CA Couple charged in murder of foster child Serenity Gandara http://www.turnto23.com/news/local-news/bakersfield-couple-accused-in-foster-childs-death-extradited-from-mexico-102714
10.24.14 Polson Montana 26 year old Galen Hak shot and killed 3 year old Lonato Moran-allen playing gun tag http://www.nbcmontana.com/news/bail-set-at-100k-for-suspect-in-childs-death/29319198
10.23.14 Des Moines KCRG Two men charged in Des Moines Infant death case http://www.omaha.com/news/iowa/men-charged-in-des-moines-infant-death-case/article_fae12f32-5acc-11e4-831b-001a4bcf6878.html?mode=jqm
10.27.14 Lyman NH Mom trying to kill herself kills 4 month old being tried for murder WMUR channel 9 http://www.wmur.com/news/lyman-mother-charged-in-childs-death-waives-evidence-hearing/29355670
10.21.14 Muncie IN 5 year old Marie Pierre tortured with tools, beaten and burned to death, Star Press;http://www.thestarpress.com/story/news/local/2014/10/20/second-trial-childs-death-begins/17641161/ 
 10.23.14 San Antonio TX CPS caseworkers CPS Caseworkers at fault in child's death (not managers) 8 years old under the watch of CPS 2 social workers did not follow up on reports of abuse and neglect
http://www.expressnews.com/news/local/article/CPS-caseworkers-at-fault-in-child-s-death-but-5843277.php#/0
9.28.14   FL, Miami Herald wins award for Innocents Lost investigation of nearly 500 children who had been reported to FL Child Protection and yet died of abuse or neglect over a six year period  http://www.miamiherald.com/news/local/community/miami-dade/article2282650.html
9.25.14 Bay Minette AL Mother indicted on reckless manslaughter in death of 11 month old son John Henry Watson Mccord http://www.al.com/news/mobile/index.ssf/2014/09/mother_who_left_son_in_fathers.html
Child Death Trial Keep Going In Livingston County
Livingston Illinois
Heather Lamie used to ran a foster home in 2011. She recently have been charged with killing a little girl, Rudesill, in May 4, 2011. The coroner found that Rudesill have eight hit on her head and face, seven impact on her back, and 18 on legs and arms. Now she is settled for a 10 years sentence.
http://www.daily-journal.com/news/local/child-death-trial-continues-today-in-livingtson-county/article_a5c95a2b-5baa-54ba-835f-49bf40525e4b.html
Child Died By Mother Found at Apartment
September 28, 2014 Durham, NC
A mother had beat her daughter, four years old Armani Godges, to death. Her boyfriend is also being interviewed and was arrested.
http://abc11.com/news/durham-police-investigating-childs-death-at-apartment/325029/
Child Die By Hanging At Day Care
September 27, 2014 Fulton, Ga
Janna Thompson is being charged for second degree murder with death of toddler. She wasn't watching the child at the playground and the boy hung himself in some twine. Janna came back and see the boy and perform CPR but it was too late.
http://www.wsbtv.com/news/news/local/day-care-owner-faces-murder-charge-toddlers-hangin/nhXBb/
Women Child Abuse Lead To Baby Death
Oct 15, 2014 Denver, Co
Sydney White was a mother of a 11 months old baby. The mother drop the baby on her head and shook the baby by the neck. The baby died at a children hospital.
http://www.kjct8.com/news/headlines/Woman-accused-of-child-abuse-resulting-in-death-formally-charged-279283832.html?device=phone
Child Found Dead In A Crib
Oct. 15, 2014 St. Petersburg, Fl
Karina Welker is being accused of killing her 6 months old baby. She was tired of the crying that there are times she will shook, squeezed, and hurt the baby. The autopsy should that the baby have broken ribs and bones all around the baby body. Police trying to find what charges to charge her with and it is still an ongoing case.
http://www.tampabay.com/news/publicsafety/crime/st-petersburg-woman-charged-with-child-abuse-after-infant-found-dead-in/2202159
Family Massacre
Bell, Fl Sept. 18, 2014
A daughter and six of her kids were shot and killed by their own grandfather Don Charles Spirit. There were rumors of him abusing his daughter as well as his grandkids throughout the years. This was not his first time killing a child, the unfortunate incident happened in 2001 when he was out hunting and shot his 8 year old son. After killing his daughter and grandchildren, he took his life as well.
http://www.pnj.com/story/opinion/2014/09/25/editorial-nightmare-dcf/16227011/
Lawsuit against the Foster Care system
Springs, Colorado Sept. 23, 2014
When Chassie Pietrolungo went to jail, her daughter was sent to the foster care system. It was reported by the police that the 2 year old girl was abused by her foster parent. With the loss of her daughter, Pietrolungo had filed a lawsuit against the state foster care system.
http://www.koaa.com/news/pueblo-mother-to-file-lawsuit-over-2-yr-old-s-death/
On Wed, Oct 1, 2014 at 2:10 PM, Mike Tikkanen Invisible Children <mtikkanen@invisiblechildren.org> wrote:
FL: Editorial: Killings put new spotlight on DCF
Tampa Bay Times – September 26, 2014
The killings of six children in the Gilchrist County town of Bell is the first major test for a retooled Department of Children and Families that has pledged to be open and transparent about child fatalities.
http://www.tampabay.com/opinion/editorials/editorial-killings-put-new-spotlight-on-dcf/2199617
MN: A critical mission to protect Minnesota kids (Opinion)
Minneapolis Star Tribune – September 27, 2014
The measures proposed by Gov. Mark Dayton last week to improve the state's embattled child protection system are pragmatic rather than dramatic. But in determining how to better protect Minnesota children after a Star Tribune story documented 4-year-old Eric Dean's death from child abuse, the prescriptives Dayton launched through executive action this week are a sensible place to start.
http://www.startribune.com/opinion/editorials/277280191.html
FL: Editorial: Nightmare of a DCF
Pensacola News Journal – September 25, 2014
According to the Miami Herald, just two weeks prior to the massacre, the DCF "received a report … that the children of Sarah Spirit, 28, were living with drug abusers… Spirit told the agency she had just been released from jail after violating probation …. At the time, she was living with her father, a 51-year-old man with a record of violence who had once gone to prison for fatally shooting his son in a hunting accident."
http://www.pnj.com/story/opinion/2014/09/25/editorial-nightmare-dcf/16227011/
CO: Pueblo mother to file lawsuit over 2-yr-old's death (Includes video)
KOOA-5 – September 23, 2014
The tragic case surrounding the death of a little two-year-old girl in pueblo could soon be putting the state's foster care system under intense scrutiny.
http://www.koaa.com/news/pueblo-mother-to-file-lawsuit-over-2-yr-old-s-death/
MA: What We Found in a Boston Children's Hospital Policy Manual About Research on 'Wards of the State'
The Blaze – September 24, 2014
"Children who are Wards of the state may be included in research that presents minimal risk?or greater than minimal risk with a prospect of direct benefit."
http://www.theblaze.com/stories/2014/02/20/what-we-found-in-a-boston-childrens-hospital-policy-manual-about-research-on-wards-of-the-state/
Four Arrested In Autistic Child's Death Fort Lauderdale FL 8.27
Tallahassee FL 8.27.14 Child Death Review Panel 
Indiana 8.29.14 Woman charge in fetal murder of her unborn child
Warsaw NY, Wyoming County 8.29.2014  Couple face charges in medical neglect death of teen daughter
Calloway County MO 8.29.2014 Man charged with murder in shooting death of six year old.
New York City NY 8.29.2014 Child care worker charged in toddler death
Robert Guinyard's life and death in SC's child welfare system
Richland County, South Carolina August 17, 2014
The on-going murder trial of 4-year-old Robert Guinyard has sparked considerable interest in reforming South Carolina's child welfare system.  Even two years before Robert's birth, his mother had complaints of abuse and neglect that continued into the time that Robert was born and was with her. He was subsequently placed in foster care and then returned to his mother, in whose care he died after being beaten to death with a metal rod.
Robert is just one of 67 children who died last year even after South Carolina's child welfare agency involved themselves in assessing proper care for the child in question. These staggering numbers suggest that this agency is failing in its duty to protect the children of South Carolina.
http://www.thestate.com/2014/08/17/3623563/exclusive-robert-guinyards-life.html
Brunswick daycare closed due to death of child
Brunswick, GA  August 16, 2014
A Brunswick daycare center, Generation Kids Preschool Nursery, has been closed following the death of a child there. Furthermore, state officials determined that the center might have been violating rules that could have contributed to the child's death.
As of February 24, the last evaluation, no safety violations were recorded, but not all state requirements had been fulfilled.
http://www.wtoc.com/story/26297871/brunswick-daycare-closed-due-to-death-of-child
Woman charged in 16-month-old child's death
York County, CA  August 15, 2014
A woman charged with caring for a number of children, left an 8-year-old and 16-month-old alone and returned to the younger child not breathing. This child had been strapped into a car seat and appears to have accidently been strangled while trying to get out of it.
The woman is being charged with felony murder, child neglect leading to the death of a child.
http://wavy.com/2014/08/15/woman-charged-with-felony-murder-neglect-after-childs-death/
Suspect in child's death arrested: Woman accused of fatal abuse of girl reportedly was living in Vancouver
Clark County, Washington August, 13, 2014
The woman who had been accused of multiple counts of child abuse and even murder of one child resulting from the abuse has been found in a Vancouver apartment. Janet Killough Barreto is wanted in Mississippi after failing to appear in court on charges of manslaughter of the child, in addition to charges of abuse, neglect, and tampering with a witness.
Janet and her husband were both booked in county jail and will be extradited back to Mississippi.
http://www.columbian.com/news/2014/aug/13/child-homicide-suspect-vancouver-ties-arrested/
 Child abuse charges filed in Atwater baby's death
Merced, CA August 15, 2014
Following the death of her child after a dresser allegedly fell on top of the 2-year-old, mother Amanda Klass faces one count of felony child abuse. While she has been described as a hard-working single mother also taking college classes, it appears that the child has been dead for several hours before police were called to the scene.
Ms. Klass had been granted full custody only six days before young Levi's tragic death.
http://www.mercedsunstar.com/2014/08/15/3798138/child-abuse-charges-filed-in-atwater.html
Teen mom caused death of infant son, Passaic prosecutor says
Paterson, NJ August 15, 2014
After the autopsy of a 2-month-old son found dead in his crib, a young mother has been charged in his death. The child was discovered to have suffered serious trauma to the spine and ribs, and bleeding on the brain. The boy's grandmother stated that he died in his sleep but the medical examiner has ruled the death a homicide.
http://www.nj.com/passaic-county/index.ssf/2014/08/teen_mom_caused_death_of_infant_son_passaic_prosecutor_says.html
7.24.14 Baltimore MD
10 year old boy dies in group home currently under investigation (for abuse and neglect).  The boy, unnamed in this article (who are we protecting?) had been the victim of "unspeakable abuse at the hands of his family", was placed in a group home that was under investigation for abuse where he died.
http://foxbaltimore.com/news/features/top-stories/stories/lawmakers-hold-hearing-group-home-after-child-death-30231.shtml#.U9lDEfldV8F
Is this is how we value children in our nation.
7,23,14 Point Pleasant WVA
20 month old Carson Edwards never developed the strength to stand because he was denied food.  Carson died a "long and agonizing death" before he walked his first step.  In West Virginia there appear to be zero protections for children brought home by drug using parents that would use governmental child nutrition money for their meth habit.
http://www.herald-dispatch.com/news/x720302599/Two-charged-with-neglect-in-childs-death
7.27.14 Wichita KS
18 month old Jayla Haag died from terrible beatings that caused her brain swelling, bleeding around her eyes and forcibly removed teeth.  Sedwick County District Judge William Woolley ruled that the Dept. for Children & Families was not liable even though they had been informed about the abuse (another screened out case).
There are four counties in MN that screen out 90% of the child abuse calls that their offices receive (and many states have this kind of record)
http://www.greatbendpost.com/2014/07/27/judge-dismisses-lawsuit-accusing-state-agency-in-childs-death/
7.25.14 Wichita KS
Ten month old (no name in article) baby dies in hot car while in state sponsored child care.
http://www.ledger-enquirer.com/2014/07/25/3217542/kansas-investigation-into-childs.html?sp=/99/164/252/
7.22.14 Morganton NC
Several months after threatening a store clerk with a knife and a felony armed robbery charge, Dustin Wayne Sanders was charged with manslaughter in the death of 4 year old Logan Putnam, the son of his girlfriend.
 http://www.morganton.com/news/man-charged-in-child-s-death/article_0ccb0ac8-120d-11e4-aa2a-001a4bcf6878.html
7.26.14 Asbury Park NJ
Almost all of last year's child deaths were an open case or known to the Department of Children and Families.   The department has had "systemic problems that jeopardize the health and safety of children due to slashed funding and official neglect"  http://www.app.com/story/news/investigations/watchdog/government/2014/07/25/state-child-death-report/13190047/
7.26.14 FL
County by county the cases are described and will be updated at dcf.state.fl.us/childfatality, telling of infants who died in their sleep, children who drowned and those dead because of abuse or neglect.  Because many of Florida's abused and neglected children are handled by private contractors, the counties do not cooperate or know about how children are being treated (or dying) from county to county.  There has been little cooperation between counties or contractors.  A new Child Death Data center is falling short of expectations; http://members.jacksonville.com/news/crime/2014-07-26/story/dcf-opens-child-death-data-it-still-may-not-be-enough
7.21.14 Angelina county TX
ANGELINA COUNTY (KYTX)-An East Texas baby was found dead.
Angelina County Sheriff Greg Sanches says the 2 month old was found unresponsive after her foster mother put her down for a nap.
http://www.cbs19.tv/story/26074796/child-death-investigation-in-angelina-county
Girl's death a turning point—but only if outrage leads to action
Chicago, Illinois
7/22/14
The latest victim of the Chicago gang violence is an 11-year-old girl who was struck by a stray bullet while making s'mores at a sleepover.
Shamiya Adama is but one of many children killed because of the extreme violence in Chicago, yet without significant action there is no reason to hope she will be the last.
http://www.chicagotribune.com/news/opinion/huppke/ct-talk-huppke-turning-points-20140722,0,6274284.story
Two Arrested for Child Neglect Resulting in Death
Mason County, West Virginia
7/22/14
In March of 2013, an infant boy died after severe neglect by his guardians who would, according to investigators, buy baby formula using WIC benefits, then return the formula for money that was then used to buy drugs.
Investigators have stated that internal bleeding followed by deterioration of the organs made for a slow, painful death for the little boy who suffered from anemia and lack of medical care.
http://www.wsaz.com/home/headlines/Two-Arrested-for-Child-Neglect-Resulting-in-Death-268053791.html
Murder, kidnapping charges sought in child's death in Leavenworth
Leavenworth, Kansas
7/21/14
After the fatal shooting of 5-year-old Cadence Harris, authorities are charging the man who kidnapped her, and had a relationship with her mother, with multiple offenses including child endangerment and first-degree felony murder. After taking the child and becoming involved in a police shootout, McGowan and the child were both injured, but she was allegedly not harmed by police bullets.
Cadence had an infant brother who died from SIDS, but whose case was reexamined after another infant of Harris' and sibling of Cadence almost died because of life-threatening injuries resulting from abuse Harris says came from a man named Bryan Quinley.
http://www.kctv5.com/story/26074573/charges-expected-against-marcus-mcgowan
Defense in 1998 child death to argue for DNA testing
Bloomington, Illinois
June 21, 2014
Back in 1998, 3-year-old Christina McNeil was smothered to death, presumably by her father, Barton McNeil. He says that he is innocent of the murder and is calling for DNA testing of several items, with the help of the Illinois Innocence Project, to prove his claims.
Mr. McNeil has stated that he believes his girlfriend at the time, now a convicted murderer in another case, is the true killer of his young daughter.
http://www.pantagraph.com/news/local/crime-and-courts/defense-in-child-death-to-argue-for-dna-testing/article_f52e3c29-1963-5697-ad72-50e50a73d9ea.html
 Jury convicts mother in child death case
Sebring, Florida
June 20, 2014
The mother of four children has been convicted in the death of the youngest, 9-mont-old Milo Rupert, after dying of malnutrition. While the father of Milo says that they tried their best, the four children presented with neglect and malnourishment.
Sandra Jackson was convicted of aggravated manslaughter of a child and multiple counts of neglect resulting in the death of an infant. The father, Kyle Rupert, pleaded guilty to three count of child neglect without great harm, one count of child neglect with great harm, and one count of aggravated manslaughter of a child.
http://highlandstoday.com/hi/local-news/jury-out-in-case-against-mother-with-starved-infant-20140620/
Connecticut DCF Vows to Investigate After 9 Child Deaths This Year
Milford, Connecticut
June 22, 2014
Following the deaths of nine children this year who had been placed with families involved with Connecticut's Department of Children and Families, an investigation is being called for.
All of the deaths are reportedly caused by something other than natural causes.
http://milford.patch.com/groups/politics-and-elections/p/connecticut-dcf-vows-to-investigate-after-9-children-deaths-this-year
Child's Death Being Investigated
Eaton Rapids, Michigan
June 11, 2014
Medical personnel were called to the home of two-year-old Wayland French when he was reported to not be breathing, and unfortunately could not be resuscitated.
While the police in Eaton Rapids do not believe that the child's death was suspicious, they are still investigating the cause of his death.
http://www.wilx.com/home/headlines/Childs-Death-Being-Investigated-262771941.html
Albany exhibit recalls child's death in crash
Albany, New York
June 12, 2014
A new exhibit has been erected in Albany following the death of a three-year-old, nearly 5 years ago, in a drugged driving accident. This exhibit remembers Sierra as one of many victims of drug use, since she died while her mother was driving under the influence of cocaine.
Next year, Sierra's Law is expected to be passed by legislators. It will enable first responders to carry drug test strips, hopefully decreasing the accidents and deaths that result from drugged driving.
http://www.recordonline.com/apps/pbcs.dll/article?AID=/20140612/NEWS/406120316
Negligence lawsuit filed in boy's death in Coral Springs
Coral Springs, Florida
June 11, 2014
Antwan Hope Sr., the father of a 4-year-old boy who was found dead in an apartment one-year-ago has filed a lawsuit blaming the mother and those that allowed his son to visit with her for the boy's death.
Florida's Department of Children and Families and ChildNet are named in the lawsuit as the defendants, unlike the mother, Destene Simmons, who the father says could not care for their child properly because of her "mental incapacity." Mr. Hope believes that it was negligent of these organizations to allow unsupervised visits when they knew Destene once tried to suffocate their child and threatened to harm him previously.
http://articles.sun-sentinel.com/2014-06-11/news/fl-coral-springs-child-death-lawsuit-20140611_1_antwan-hope-sr-negligence-lawsuit-4-year-old-boy
Mother Charged With Murder, Abuse in Child's Death
Aurora, Missouri
June 13, 2014
Second-degree murder charges have been filed against the mother of a deceased 4-year-old boy. Jade Murray is accused of killing Skylar Bradley, who died of a ruptured spleen and who had multiple bruises over his body.
Jade Murray admitted to striking the child that day, while witnesses have claimed that they knew of her hitting child at other times and sometime believed Skylar to be in a drugged state.
http://www.ozarksfirst.com/story/d/story/mother-charged-with-murder-abuse-in-childs-death/22188/M7k4Y3g6PEauyt3fg5WqAA
Child's death in Little Havana shocks family, friends
Little Havana, Florida
June 23, 2014
The death of a young girl, 11-year-old Martha Guzmán, has left her family and community in shock and full of questions. When her mother came home from a coin laundry on Sunday she found her daughter unresponsive and bleeding.
Even though she was hurried to the hospital, she was in critical condition, and died not long after arriving. A neighbor has stated that his daughter had noticed that Martha cuts on her arms. Her death is being investigated by the state.
Read More:
http://www.miamiherald.com/2014/06/23/4196884/childs-death-in-little-havana.html
Mother wants answers for child's death at facility
Florence, South Carolina
June 26, 2014
In December of 2013, twenty-one year-old Fantasia Franklin died of asphyxiation at the Pee Dee Center (McLeod Regional Medical Center) while being restrained in a Posey blanket. The young autistic woman's mother believes that negligence on the part of the staff caused her daughter death.
Her death has been ruled a homicide.
Read More:
http://www.wistv.com/story/25873164/fantasia-franklins-mother-wants-answers-after-childs-death
Kansas man arrested in connection with child's death
Burrton, Kansas
June 26, 2014
The father of 8-month-old Matthew Heironimus was arrested on the charge of aggravated child endangerment following the infant's hospital stay and death. Matthew was left in the care of two children on a leather couch while father Rob Heironimus was outside of the house.
The children left the infant alone for sometime and came back to find him stuck between the cushions of the couch and not breathing. After a few days on a ventilator at the hospital with no brain activity, the ventilator was removed and the child died.
The cause of death has been listed as suffocation.
Read More: http://www.knoxnews.com/news/2014/jun/24/mother-boyfriend-indicted-in-connection-with/?partner=google_editors_picks
Senator Eleanor Sobel Renews Calls for Independent Investigation into Cover-up of Child Deaths Under DCF Care
Hollywood, Florida
June 24, 2014
Florida State Senator Sobel is again calling for an investigation into multiple deaths of children that died while under state care.
She states that there appears to be a deliberate cover-up of these deaths, reporting that for 5 months the DCF (Department of Children and Families) did not produce any child death incident reports. During this time at least 30 children died. In April, these 30 child death incident reports were filed but there was considerable information withheld.
Read More: http://capitalsoup.com/2014/06/24/senator-eleanor-sobel-renews-calls-for-independent-investigation-into-cover-up-of-child-deaths-under-dcf-care/
Lawsuit filed in child's death at Michigan City day care
Michigan City, Indiana
June 18, 2014
A five-year-old child at a day-care center died from asphyxiation after accidentally hanging himself with a jump rope. Officials from Social Services and the Department of Child Services have ruled that the death came about because of a lack of adult supervision.
The day-care center, Tricia's Playhouse, which has been closed down for now has a history of citations and violations including "inappropriate" means of punishment, failing to report a possible case of sex abuse, and missing certification for two staff members.
Read More: http://www.wsbt.com/news/local/lawsuit-filed-in-childs-death-at-michigan-city-day-care/26555744
Mike Toronto Century College
Articles
Mike Toronto
March 11, 2014
GCSO: After baby's death, day care owner hid 14 children
Greensville County, S.C.- Investigators who reported to the death of a 3-month-old baby found a woman hiding 14 children, a toddler alone outside, and alcohol and firearm accessible to children
Pamela Clark Wood was only allowed 6 children in her care
Wood had cleaning fluids and alcohol under the kitchen sink without a child-lock.
Wood was arrested for child neglect, violation of day care licensing and obstructing justice. No charges have been filed for the death of the child.
Read More:http://www.wyff4.com/news/gcso-unlicensed-day-care-owner-hid-14-children-in-basement/24901514
January 11, 2014
Mother faces charges in case involving severe child abuse
A 28-year-old mother faces seven counts of physical abuse, one count of child neglect and one count of resisting an officer. The child showed signs of abuse and blunt force trauma.
Family members reported to authorities that they haven't really seen the child since its last birthday.
The mother said the burns on the child's hand and forehead where from the radiator and that scratches where from rubbing against the wall. The mother made more excuses for the bruises and a cigarette burn on the child and other marks on the child.
In some incidents, the child stopped urinating and eating.
The child's father was not willing to help and the mother took her frustrations on the child.
Read More: http://fox6now.com/2014/01/11/milw-mother-faces-charges-in-case-involving-severe-child-abuse/
February 14, 2014
Six Children in county died last year because of neglect
Eight of the ten children that died from abuse or neglect were already through the CPS system.
Six of the deaths were the result of neglectful supervision. Four of the children drowned, one ingested poison, and the other was killed in a drunken driving incident.
Two deaths in the county occurred in a child care setting.
Read More: http://www.mysanantonio.com/news/local/article/Six-children-in-county-died-last-year-because-of-5236306.php
March 21, 2014
2 Charged with child neglect; 1 case led to boy's death
 Two Fort Waynes residents were charged with child neglect in unrelated incidents. One of the incidents involving 22-year-old Marisha Bradtmueller lead to the child's death.
Police arrived and found the child unresponsive and malnourished and living in deplorable conditions.
Marisha had an in-home health care provider but had not been using the service. She also missed multiple medical appointments and had not feed the child enough.
The other case involved a child that appeared to be a victim of shaken baby syndrome. The child is in critical condition. The mother has yet to be charged.
Read More:  http://www.journalgazette.net/article/20140321/LOCAL07/303219974/1002/LOCAL
January 15, 2014
New York criminal complaint details torture and death of 4-year-old boy
Myls Dobson was 4-years-old when police found him unconscious in luxury highrise.
A criminal complaint said the boy had burn marks and abrasions on various parts of his body, marks from objects around his body, bruises from restraints, lacerations on his fingertips, and bruises and scars on his back. The child was also malnourished.
The child was dropped off by the father who had custody of the boy. King told police she removed a hot rack from the oven and put it on the child's leg and other acts of torture.
King did not provide an explanation for the acts of violence against her son. Autopsy results are pending.
Read More: http://www.cnn.com/2014/01/10/justice/new-york-boy-death/
January 19, 2014
'Exorcism' attempt alleged in death of two children
Monifa Denise Sanford, 21, and Zakieya Latrice Avery, 28, are accused of stabbing two young children to death in an attempted exorcism. Two other children remained hospitalized after the incident.
Police were called after a man found one of the children outside. The two women took the child back inside. Officers were unable to enter the house when no contact was made with the owners.
Neighbors heard noises throughout the night but in the noticed a vehicle open and a knife laying outside.
Read More:http://articles.baltimoresun.com/2014-01-19/news/bs-md-exorcism-20140118_1_police-officers-first-degree-murder-townhouse
February 23, 2014
Police: 7-week-old girl dies from child abuse, dad charged
Rock Hill, SC- Quentin Evans is accused of murdering his daughter by violently shaking his daughter to death.
Police arrived for reports of an unresponsive child but they could tell something was wrong.
The baby had bruising, a broken collar bone, and other internal injuries. Arrest warrants indicated the baby died from the shaking.
Read More:http://www.wbtv.com/story/24540414/police-7-week-old-girl-dies-from-child-abuse-dad-charged
December 23, 2013
Dad throws 3-year-old son, then himself, to their deaths from roof of Manhattan high-rise
Dmitriy Kanarikov , 35, threw his son off a skyscraper and then himself while in the middle of a child custody battle.
The boy intentionally survived the fall but passed away in the hospital
Read More:http://www.nydailynews.com/new-york/nyc-crime/man-dies-jumping-midtown-building-3-year-old-article-1.1555670
March 20, 2014
Could Anayah Williams's tragic death been avoided?
 Anayah Williams was two months old the first time she was removed from her parents with a fractured skull and ribs. After not being able to prove neglect, Anayah was returned to her parents.
At 21 months old, Anayah was pronounced dead. Results from her autopsy are pending but there were visible bruises.
Frankie and Stephanie Williams were charged with child abuse. Frankie admitted to hitting his daughter.
Original reports listed the first incident as an accident since the parents claimed that Anayah fell out of her bassinet. Prosecutors couldn't find evidence to charge them and were forced to return her to her parents after the parents petitioned for her return.
Read More: http://www.washingtonpost.com/opinions/could-anayah-williamss-tragic-death-been-avoided/2014/03/20/db80e0b2-b03e-11e3-a49e-76adc9210f19_story.html
March 21, 2014
Tylenol-Tied Child Death Case Kept in Federal
Shawn Arndt claims a bottle of infant Tylenol made his 4-year-old son bleed from his nose and mouth until he died.
Johnson and Johnson recalled the Tylenol and other children medication and an investigation revealed poor quality control measure and an recall of medication that they covered up.
Other cases involving the drug were brought to the courts attention however judges refused to transfer claims since no proof of the recall could be found.
Read More: http://www.courthousenews.com/2014/03/21/66386.htm
Articles 3
March 11, 2014
Charges: Toddler Gets High On Meth After Dad Takes Him To 'Dope House'
Minneapolis- Joseph Michael Ray is charged with endangerment of a child after bringing his son to a local 'Dope House.'
Ray took his son there, where other occupants were smoking the Meth. The boy looked "kinda sick" later and fell into a deep sleep around 12:30 a.m.
The 2-year-old boy has not regained consciousness.
Read More:http://minnesota.cbslocal.com/2014/03/11/charges-toddler-gets-high-on-meth-after-father-takes-him-to-dope-house/
March 17, 2014
Cousin faces charges in case of Bemidji child who froze to death
Rachel Stacey Downer is charged with second degree manslaughter after leaving her 6-year-old cousin to freeze to death. She was found curled up on the front step of the mother's apartment building. Rachel was supposed to be babysitting but left her alone with an injured mother.
The child, Mercedes Mayfield, was pronounced dead on scene. Medical examiner reported she died due to hypothermia.
Downer says she left after the mother got home and Mercedes helped pack the car. She returned the building and entered before Downer left the premise.
Read More:http://www.startribune.com/local/blogs/250628011.html
February 19, 2014
Faith-Healing Parents Jailed After Second Child's Death
Pennsylvania: A mother (Catherine Schaible) and father (Herbert Schaible) are charged with third degree murder after refusing to provide medical care for their sick child.
The Schaible's said that medicine violates their religious beliefs after the death of their first child in 2009 to pneumonia.
"You've killed two of your children… not God, not your church, not religious devotion-You" Philadelphia Judge Benjamin Lerner.
Read More:http://time.com/8750/faith-healing-parents-jailed-after-second-childs-death/
February 24, 2014
Babysitter in New Haven charged in child's death
New Haven, CT- Kinjal Patal is charged in first degree manslaughter in the death of a 19 month-old child. The child died from blunt force trauma which resulted in a fractured skull.
During questioning, Patal changed her story several times, finally saying the child fell on a slippery floor. Neighbors could hear a loud banging noise and it's assumed that noise was the crime in progress.
Read More: http://www.wfsb.com/story/24556371/babysitter-in-new-haven-charged-in-childs-death
February 7, 2014
Dad, Step-mom arraigned for 5-year-old's death
Randall Lee Vaughn, 41, and Mary Lavonne Vaughn, 58, are accused of forcing their five year old daughter to drink gallons of grape soda and water as punishment. The child was later brought into the hospital after being unresponsive.
The couple faces first degree murder, two counts of aggravated child neglect, and aggravated child abuse.
Read More:http://www.wbir.com/story/news/local/2014/02/06/tenn-couple-charged-in-childs-water-intoxication-death/5255231/
March 20, 2104
Eagan Woman, 66, Sentenced in Child's Day Care Death
Beverly Anne Greenagel was sentenced in the death of 3-year-old Dane Ablidinger. When Police arrived at the home for reports of an unresponsive child, they found Beverly was currently in charge of 20 children.
A 12-year-old reported to police that she saw Dane on the floor in the basement where the cribs were. The 12-year-old reported she noticed blood on the blanket. Blood was also found on Beverly's shirt.
Dane's cause of death was listed as "undetermined" but due to the absence of illness or disease, his death was probably positional asphyxia from improper sleeping arraignments.
Read More:http://minnesota.cbslocal.com/2014/03/20/eagan-woman-66-sentenced-in-childs-day-care-death/
February 19, 2014
Body of missing 10-year-old found in southwest Missouri
Springfield, MO- Craig Michael Wood, 45, is suspected of first degree murder of 10-year-old Hailey Owens whose body was found in a home owned by the suspect.
Craig is an elementary school coach and teacher aide but no connection can be made between Wood and Owens since Owens didn't attend the same school.
Wood only had one charge on his record, possession of a controlled substance. No formal charges have been issued yet.
Read More:http://abclocal.go.com/wpvi/story?section=news/national_world&id=9436113
January 19, 2014
Nine Families fight for answers on child deaths
Allegations of "neglect and mistreatment" of children with heart conditions are being revealed against one of the country's leading hospitals, the Bristol Royal Hospital for children.
In all of the cases, the children died after complications after cardiac surgery. In some of cases, the nurses are accused of switching off alarms or where not present at all, leaving the families to clean up and monitor the equipment.
One cases involved the child being dehydrated, he tried to get water from the towel cooling his forehead.
Read More: http://www.telegraph.co.uk/health/healthnews/10581461/Nine-families-fight-for-answers-on-child-deaths.html
Articles #2
February 25, 2014
Vermont stepfather crushed baby's skull after months of abuse didn't end parental rights
Dennis Duby was charged was charged with second degree murder after squeezing the skull of his stepdaughter, Dezirae Sheldon
The family blames the Vermont Department for Children and Families after returning the child back to the house although they were aware of the abuse
Family begged to have the parental rights of Dennis and mother, Sandra Eastman.
Read More:http://www.rawstory.com/rs/2014/02/25/vermont-stepfather-crushed-babys-skull-after-months-of-abuse-didnt-end-parental-rights/
Related Story: February 28, 2014
DCF workers threatened after toddler's death
Rutland City, VT- DCF workers threatened after murder of 2 year old Dezirae Sheldon claiming DCF workers failed to help the child.
Notes were left on the cars of the workers.
Dennis Duby (Dezirae's stepfather) was charged with crushing her skull which resulted in her death
Read More:http://www.wcax.com/story/24835911/dcf-workers-threatened-after-toddlers-death
February 18, 2014
Toddler in foster care after testing positive for meth
Nicole McKay and Mark Dennis have been charged with keeping meth in the presence of a child
The couple lost one of their children under foster care last year which prompted an investigation.
Investigators found meth in the couple's bedroom and paraphernalia under a baby crib.
Investigators tested the children which tested positive for meth, heroin and oxycodone.
Read More:http://www.kare11.com/story/news/crime/2014/02/18/toddler-in-foster-care-after-testing-positive-for-meth/5578637/
February 14, 2014
Tyler Raines Murder: Father And Step-Mother Charged In Abuse Death Of 11-Year-Old Boy
Horn Lake, Miss-Tyler Raines was found dead in his Mississippi home. He only weighed 56 pounds.
The father, Tommy Raines and step-mother, Amanda, home schooled the boy and refused to allow othe family members to see him.
Read More:http://www.huffingtonpost.com/2014/02/14/tyler-raines-murder-parents-charged_n_4788435.html
February 24, 2014
4-Month-Old Baby Dies After Being Sexually, Physically Abused: Cops
Albuquerque, NM-Elijah Fernandez, 19, is accused of causing serious brain and sexual trauma to his girlfriend's four month old daughter.
Fernandez claimed he hit the child because he was feeling "stressed" over the babies crying.
Fernandez faces child abuse and sexual charges.
Read More:http://www.huffingtonpost.com/2014/02/24/baby-dies-sexual-abuse-albuquerque_n_4848518.html
February 19, 2014
Father of disabled TN girl who died from gangrene, bedsores charged with murder
Millington, Tenn- Errol Johnson, 42, and Chasara Jones, 41, are accused of first-degree murder after neglecting 12 year old Andrea Ruth.
An autopsy showed she died of sepsis from gangrene and had other symptoms such as high blood pressure, obesity and asthma but was ignored by father (Johnson) and health care worker (Jones).
Several medical appointments were missed which would result in amputation of both of Andrea's legs.
Read More:http://www.tennessean.com/viewart/20140219/NEWS21/302190187/Father-disabled-TN-girl-who-died-from-gangrene-bedsores-charged-murder
February 20, 2014
Post Mother Arrested for Death of 2-Year-Old Daughter
Post, TX- 34 year old mother accused of murdering her 2 year daughter.
Garza County Sheriff and Texas Rangers are investigating the death. An open investigation already exists on the family regarding child neglect.
Prior investigations revealed poor living conditions and possible substance abuse.
Read More:http://www.everythinglubbock.com/story/d/story/post-mother-arrested-for-death-of-2-year-old-daugh/37443/JWh2VVgTzkiuYZmLV11d9g
February 25, 2014
California couple plead not guilty in child death
Napa, California- Prosecutors say 23 year old Sarah Krueger and 26 year old Ryan Warner beat Sarah's 3 year old daughter to death.
The victim, Kayleigh, was found during a welfare check of the apartment. Coroner discovered multiple blunt impact injuries to her head, torso and other extremities.
Both Sarah and Ryan are being charged with murder and assault on a child
Read More:http://lacrossetribune.com/news/national/california-couple-plead-not-guilty-in-child-death/article_f8482620-0151-5980-a164-423a28e5235e.html
February 27, 2014
Tallassee PD investigating child's death in apparent dog mauling case
A 4 year old boy was discovered by his grandfather after being mauled to death by a pack of dogs. The child was playing in the back yard.
Police recovered two dogs they believed to be part of the attack.
Investigators are working with the district attorney to determine what will be done with the dogs and if the owners will face charges.
Read More:http://www.montgomeryadvertiser.com/article/20140227/NEWS/302270031/Tallassee-PD-investigating-child-s-death-apparent-dog-mauling-case
February 28, 2014
Child-deaths spur renewed search for cedar chests
Lane Home Furniture is recalling a cedar chest that automatically latch shut after two children suffocated inside one. The deaths involved a seven and eight year old out of Franklin, Mass.
Lane Home Furniture recalled 12 million chests in 1996 with similar problems. Six children were reported to have suffocated prior to the first recalled.
Consumers are urged to contact Lane Furniture to obtain replacement hardware for the locks.
Read More:http://www.consumeraffairs.com/news/child-deaths-spur-renewed-search-for-cedar-chests-022814.html
February 28, 2014
Charges upgraded in Georgia child's death
Cumming, GA- Christopher Truett, 25, is charged with murder of his girlfriend's 3 year old son. Christopher was initially charged with reckless conduct but charges were upgraded to felony murder.
Coroners discovered Wyatt Pruitt died as a result of blunt force trauma.
Susan Truett, Christopher's mother, defends her son, telling investigators that a dog knocked the child down a flight of stairs.
Read More:http://www.sfgate.com/news/crime/article/Charges-upgraded-in-Georgia-child-s-death-5278799.php
February 28, 2014
Bedford County couple charged in 2-year-old's strangulation death
Shana Witt is charged with strangulating her 2 year old son to death. The boy's father, Michael Smith, is charged with child abuse and drug manufacturing.
Investigators discovered the body after police were called by couple. Investigators were called up to four hours after the child died. The belief is the delay was intentional to hide methamphetamine that was manufactured in the home.
Prosecutors say the murder was premeditated and deliberate and will be charging the couple with capital murder.
Read More:http://www.roanoke.com/news/crime/bedford_county/bedford-county-woman-charged-in–year-old-son-s/article_40d6b98c-a0a4-11e3-bbd4-0017a43b2370.html
February 26, 2014
Child dies from infected rat; family sues Petco
San Diego- Aidan Pankey was rushed to the hospital with severe stomach pains. Hours after being admitted, Aidan died.
Medical examiner determined the cause of death was streptobacillus moniliformis infection, otherwise known as rat-bite fever.
The family purchased the pet rat from Petco to accompany a female rat. People handling rodents who carry the bacteria can be infected without actually being bitten. Common antibiotics are effective against rat bacteria.
The Center for Disease Control is waiting on test results to confirm the rat was infected. A law suit from the Pankey family is pending
Read More:http://www.usatoday.com/story/news/nation/2014/02/25/petco-infected-rat-suit/5826103/
January 14, 2014
Soldier charged after 4-month-old son severely burned
Colorado Springs, Colorado: Skyler Hamilton, 23, admitted to holding his son under hot running water before placing him the tub.
The baby showed 2nd degree scald burns on 9 percent of his body.
Read More: http://www.fox21news.com/news/story.aspx?list=194968&id=994007#.UwplgvldWSo
January 18, 2014
Young couple blame each other for violent abuse of their baby TWINS which left them them both with fractured skulls
An Oklahoma couple have been arrested and charged with child neglect after their newborn twin boys landed in the hospital with horrific injuries.
According to police in Tulsa, Clorinda 'Chloe' Archuleta, 24 waited several days before seeking medical attention. After she only took one of them to the hospital.
Joshua Wray, boyfriend, is facing charges in connection to child abuse.
The children had swollen leg, medics found a fractured arm, two broken legs and a skull fracture with brain hemorrhaging.
CT scan revealed the twin boys also suffered multiple skull fractures.
Read more: http://www.dailymail.co.uk/news/article-2541667/Young-couple-accused-horrific-child-abuse-left-newborn-twin-boys-cracked-skulls-broken-bones.html#ixzz2uBFiWcgz
January 20, 2014
Child-abuse, neglect deaths in Illinois remain high in DCFS-involved cases.
Enoch A. Hayslett brought 1 month old to the hospital in December 2008 for constipation but doctors found a broken femur.
DCFS investigated allegations that Hayslett abused his children twice, didn't find allegations credible.
One month later, Hayslett was accused of beating one of his twin sons to death. Hayslett hung himself in prison.
Hayslett 8 month old son was among 27 Illinois children to die from abuse after they became involved with DCFS
Read More: http://voices.suntimes.com/news/child-abuse-neglect-deaths-in-illinois-remain-high-in-dcfs-involved-cases/
February 12, 2014
Mother Expressed Concern Before Child's Murder
Jack Tommy Raines and Amanda Raines were charged with capital murder in the case of Tyler Raines.
The 11 year old boy out of Horn Lake, Miss weighed only 56 pounds when the body was discovered.
The biological mother attempted to see her son but was denied visitation.
Read More:http://wreg.com/2014/02/12/mother-expressed-concern-before-childs-murder/
February 14, 2014
MA: Grieving mother of tot under DCF watch: 'I want to know how he died'
Investigators are probing the death of a Yarmouth toddler who died while under the watch of state child welfare officials.
The 23-month-old, whom Cronin identified as Lucas Braman, was found unresponsive in his crib in a Yarmouth home and was pronounced dead
The preliminary investigation did not find any significant trauma to the child
http://bostonherald.com/news_opinion/local_coverage/2014/02/grieving_mother_of_tot_under_dcf_watch_i_want_to_know_how_he
February 20, 2014
Pueblo woman blames 'higher power' for leaving infant on train tracks
Witnesses saw Jessica Sloan, 31, get out of a Buick Sedan and put her two week old baby girl on the train tracks.
Sloan told detectives, "Jesus Christ pulled the baby from my arms." Bystanders saved the baby from the tracks.
Read More:http://www.fox21news.com/news/story.aspx?list=194968&id=1009736#.Uwpj-fldWSo
1.14.14
New York 4 year old dies after being tortured, http://www.cnn.com/2014/01/18/justice/new-york-boy-death/index.html
4 Richmond VA babies dead within the last few months, http://www.nbc12.com/story/24485211/12-investigates (all in families with prior CPS contact).
High child abuse death statistics for Illinois, http://www.wbez.org/news/child-abuse-neglect-deaths-illinois-remain-high-dcfs-involved-cases-109545 61 children, 61 stories, DCFS-involved abuse and neglect deaths: 61 children, 61 stories
Kids at Risk Action
 Child Deaths In Illinois (DCFS involved cases) 12 (January 2014)
http://www.wbez.org/news/child-abuse-neglect-deaths-illinois-remain-high-dcfs-involved-cases-109545
Lamar Hayslett
Enoch A. Hayslett brought his 1-month-old son to a hospital emergency room in December 2008, saying the baby was constipated.
Instead, doctors found the infant had a broken femur — an injury Hayslett and the child's mother couldn't explain. So the Illinois Department of Children and Family Services took protective custody of the baby and his two older siblings, and a Cook County judge ordered that all three children be placed in foster care.
Also read: DCFS-involved abuse and neglect deaths: 61 children, 61 stories
Hayslett and their mother went on to have more children: a daughter, another son, then twin boys — all of whom lived with the couple in the south suburbs as they sought to regain custody of the three older children.
During that time, DCFS twice investigated complaints that Hayslett was abusing his children but found the allegations not credible, records show.
Then — a month after a child-protection investigator closed the second case — the 5-foot-10, 280-pound Hayslett was charged with beating one of his twin sons to death. The 20-pound boy's skull was fractured, and he had multiple bruises.
Authorities said Hayslett also abused the other twin and their toddler brother, too.
They arrested the Lynwood man in December 2012 and charged him with first-degree murder, among other charges.
Last Father's Day, Hayslett hanged himself at the Cook County Jail.
His 8-month-old son Lamar Hayslett was among 27 Illinois children to die from abuse or neglect in DCFS' last reporting year after they or their families already had been involved with the agency, a Chicago Sun-Times and WBEZ examination of newly released records has found.
Five more cases are under investigation by the agency's inspector general, which means the number of DCFS-involved abuse or neglect deaths could reach 30 for the third year in a row.
In the 2010 reporting year, there were 15 abuse or neglect deaths in which DCFS had had some involvement with the family within a year of the death, according to a Sun-Times and WBEZ investigation published in November.
The spike in deaths to 34 in 2011, 34 in 2012 and 27 or more in 2013 has sounded alarms with state lawmakers and some child advocates, who say the agency and the private contractors it hires to monitor child safety aren't doing the job they should.
DCFS officials dispute that. They say the increase in reported deaths is largely the result of a policy change in late 2011, when the agency started pressing its investigators to discipline parents whose children had died as a result of unsafe sleeping conditions.
Still, in response to the Sun-Times/WBEZ reports, DCFS' acting director, Denise Gonzales, ordered a review of all child deaths resulting from abuse or neglect between 2009 and 2013. That review revealed errors in the department's tracking of how many children statewide died from abuse or neglect, finding that 11 more children had died in that time than the agency had reported.
Of the 27 DCFS-involved abuse or neglect deaths reported for the 12 months ending June 30, 2013, 12 were caused by abuse and 15 by neglect, according to the Sun-Times/WBEZ examination of DCFS inspector general records.
Of the neglect deaths, 11 involved infants smothered or suffocated after being placed in dangerous sleeping conditions.
In many of those cases, the children died even though their caregivers had been trained on safe-sleep practices, records show. They included a 3-month-old girl who died after sleeping on a mattress with her father, who "tested positive for cocaine, marijuana and prescribed benzodiazepines," according to the inspector general's case summary. A caseworker had provided the mother with a Pack 'n Play portable crib and saw the baby with the mother in August and October 2012. The baby died the following month.
Among the 12 abuse deaths:
● A 14-year-old autistic boy, Alex Spourdalakis, of River Grove, was found stabbed to death in his bed in June 2013. His 50-year-old mother and 44-year-old live-in caretaker lay unconscious next to him, "having taken pills" and "leaving a letter explaining their actions." DCFS had opened a neglect investigation into his mother six months earlier but found the allegations not credible. The mother and caretaker survived and are now charged with murder.
● A 5-month-old girl, Angelina Rodriguez, of Chicago's Far North Side, died in April 2013, four days after being hospitalized with a skull fracture and severe brain swelling. Her parents both were charged with murder after her father admitted suffocating her. Three months before Angelina died, school officials called DCFS' hotline to report her 6-year-old brother had "marks and bruises on his face, neck and arms and after getting sick, he expressed fear of going home early." DCFS cleared the parents of wrongdoing because the child later told an investigator the marks were made by his 2-year-old brother.
● In a case of the death of a child whose teenage mother had been an abuse victim, 3-week-old Emonie Beasley-Brown was killed in August 2012 when her mother ran away from her South Side home, taking the baby to her boyfriend's house. When the police showed up, the mother hid in a crawlspace with the baby and her boyfriend's mother, who placed her hands over Emonie's mouth to keep her from crying. Emonie died two days later as a result of suffocation. Emonie's teenage mother was convicted of endangering the life and health of a child and sentenced to five years of probation. Her boyfriend's mother was convicted of the same charge and sentenced to four years in prison.
In January 2012, DCFS had determined that Emonie's mother had been abused earlier that month by her 17-year-old brother, who was a ward of the state.
DCFS officials point out that they have some level of involvement with about 60,000 families a year. And other child-welfare experts caution the agency shouldn't be judged solely on the fraction of children who die while they or their families are being monitored or under investigation by the agency.
Still, acting DCFS chief Gonzales says she's convened "a team to read every case and tell me what happened. . . . What were the conditions that brought us to that child's death? Was there substance abuse involved? Was there domestic violence involved? Was this just a tired mom with her infant?"
In the case of Lamar Hayslett, Cook County Public Guardian Robert Harris says there were "missed opportunities" to stop the abuse. Besides the two abuse investigations against Enoch Hayslett that DCFS closed without finding wrongdoing, a Cook County judge was told in August 2011 of allegations that Hayslett had abused the three older children in foster care.
The judge left it to a private agency, Lutheran Social Services, to determine whether the parents should continue to have unsupervised visits with those kids. Those visits were temporarily suspended and then resumed, leading to more allegations from one of Hayslett's children that he was abusing them — complaints DCFS deemed not credible the month before Lamar died.
A DCFS spokeswoman says agency Inspector General Denise Kane "is conducting a full investigation of this case" and that officials "cannot comment further pending that review."
Says Harris: "The fact that there was a hotline call that was made just three months before Lamar died, in and of itself, which subsequently was 'unfounded' a month before he died, is definitely troubling to me, and I question some of the investigator's work in terms of responding to the hotline call.
"I don't just want to say 'If the caseworkers were doing their jobs.' But if they had kept their eyes open to all of these multiple factors, maybe there could have been — maybe Lamar wouldn't have had to have died."
Delaware: Newark father accused of murder in baby's death
Thursday, September 05, 2013
Action News
James Love, 40, has been indicted on murder charges in the death of his 3-month-old daughter.
http://abclocal.go.com/wpvi/story?section=news/local&id=9237395
Pennsylvania: Man gets 15 to 30 years in Pa. infant's death
Wednesday, June 26, 2013
Action News
Jameel East, 24, of Lansdale had pleaded guilty in January in Montgomery County Court to third-degree murder and lying to authorities in the June 2011 death of three-month-old Enzo East.
http://abclocal.go.com/wpvi/story?section=news/crime&id=9153505
New Jersey: Authorities capture NJ dad sought in child beating
Sunday, May 12, 2013
Associated Press
Authorities say a North Jersey man accused of severely beating his 3-month-old child was captured as he tried to flee the state. Bell faces an aggravated assault charge in the matter, and additional charges may apply.
http://abclocal.go.com/wpvi/story?section=news/local&id=9099455
Florida: Father gave baby daughter bleach, police say
Tuesday, February 19, 2013
Action News Staff
Police say, 20-year-old Carron Washington poisoned his daughter when he mixed a cap full of bleach with her formula and then fed it to her. Washington faces a felony charge and if convicted, could get up to 10 years in prison and a 10-thousand-dollar fine.
http://abclocal.go.com/wpvi/story?section=news/national_world&id=8998171
Colorado: Reba Doyle and Scott Liles Caught on Video Shaking, Striking Baby
By Michael Roberts
Oct. 18 2013
Footage has surfaced showing Doyle slapping her one year old and Liles, her boyfriend, shaking the baby — actions that have led to child abuse charges against both of them. See the video and get details below.
http://blogs.westword.com/latestword/2013/10/reba_doyle_scott_liles_striking_slapping_baby_child_abuse.php
Colorado: Marquis Garrison found guilty of murdering baby by slamming her on floor
By Michael Roberts
Sep. 25 2013
A detective was called to Denver Health Medical Center shortly after a couple arrived with their two-month-old daughter resulting in the arrest of Marquis Garrison in the death of his two-month-old daughter, as well as the decision to pursue a first-degree-murder charge in addition to a child-abuse-resulting-in-death count.
http://blogs.westword.com/latestword/2013/09/marquis_garrison_guilty_murder_baby.php
Arizona: Arizona to investigate why 6,000 child abuse reports were ignored
By Soumya Karlamangla
November 26, 2013
Arizona's Child Protective Services came under fire last week when Clarence Carter, director of the state's Department of Economic Security, which oversees child welfare, revealed that 6,110 reports of child abuse between 2009 and 2013 had not been investigated. State law requires that each call to the child abuse hot line is investigated.
http://www.latimes.com/nation/nationnow/la-na-nn-arizona-child-abuse-20131126,0,259928.story#ixzz2ltKmmHYY
Mom of Boy Found Handcuffed to Porch in Horrific Abuse Case Is a Social Worker
By Jeanne Sager November 18, 2013
North Carolina: A Social Services department supervisor and her husband have been arrested and charged with multiple child abuse charges after cops found one of their children handcuffed to the porch. They've been charged with intentional child abuse inflicting serious injury, false imprisonment, and cruelty to animals, plus Larson is facing charges of willful failure to discharge her duty as a public official.
More      at: http://thestir.cafemom.com/in_the_news/164265/mom_of_boy_found_handcuffed
 Ontario man arrested for child abuse causing boy's death
Monday, April 08, 2013
By Inland Empire News
Ontario, California– A 2-year-old boy was brought to the emergency room at Kaiser Hospital in Ontario in an ambulance after he was unresponsive at his home on the 1100 block of East Philadelphia Street.
Michael Lucero, 20, was arrested at the Loma Linda location on suspicion of causing corporal injury resulting in death. He was booked at West Valley Detention Center on the charges of murder and child neglect resulting in death. He was held without bail.
Lake Elsinore man arrested for sex assault on minor
Monday, July 22, 2013
California- Ebelio DeLeon, 38, of Lake Elsinore was arrested for sexual assault on Tuesday, July 9, 2013.
Investigators believe there may be more alleged victims since the residence where the sexual assault took place was used as an unlicensed day care facility.
Read more: http://abclocal.go.com/kabc/story?section=news/local/inland_empire&id=9180638
4 DCFS employees fired in Fernandez investigation
Tuesday, July 30th, 2013
By Q McCray and Leo Stallworth
Los Angeles: An internal investigation was launched in the death of Gabriel Fernandez, a boy who was tortured and fatally beaten allegedly by his mother's boyfriend while she was present.
DCFS social workers had visited the home but did not remove the boy. The victim's mother, 29-year-old Pearl Fernandez, and her boyfriend, 32-year-old Isauro Aguirre, are charged with capital murder in the beating death of the child.
More here: http://abclocal.go.com/kabc/story?section=news/local/los_angeles&id=9190250
Jeremy Yachik, Cop, Allegedly Caught on Camera Abusing His Daughter
By Michael Roberts: Monday, October 21, 2013
Yachik, a nominee as an America's Most Wanted all-star, is allegedly pictured kicking and hitting his little girl.
Did the police chief cover up this crime? This question has led to an investigation of the entire department.
Video and more at: http://blogs.westword.com/latestword/2013/10/jeremy_yachik_berthoud_police_scandal_video.php?page=3
Boyfriend charged with killing 3-year-old: Minnesota Children
May 14, 2013 by Michelle Phoenix
Wisconsin: Marcus Johnson, was ordered held on $500,000 bond after being charged with first-degree intentional homicide of his girlfriend's 3-year-old son. According to the report, Johnson punched the child in the mouth, whipped, and burned the boy for defacing in his pants. The complaint also stated that boy suffered burns on his buttocks consistent with being dipped in scalding water.
"These horrific deaths and severe abuse cases need to end NOW. According to the Minnesota Child Mortality Review Report, babies and young children in Minnesota who are shaken or beaten to death or near death are most often the victims of men. The panel looked at 71 reported cases in which children died or almost died, through abuse or neglect. Three quarters of the children were less than four years old, and most of them died of physical abuse at the hands of men living in the same home."
Read more: http://www.examiner.com/article/boyfriend-charged-with-killing-3-year-old-minnesota-children
Toddler Who Fell out of Two-Story Window suffers brain damage
September 18, 2013 Diane Gonzales
23 month old Luis Rodriguez is on life support at Holtz Children's Hospital at JacksonMemorial Hospital.  He fell from a two story window while with his parents at the Paraiso Hotel in Hialeah on Friday.
Luis has no brain activity. Both parents, Jacqueline Sanchez and Luis Rodriguez are charged with child neglect. Officials found bags of cocaine along with other narcotics that were in reach of the child in the hotel.
Investigators are reviewing if the toddler ingested narcotics.
Both Luis and his 5 months old brother are in the custody of Department of Children and families. The court will await for the final status on Rodriguez.  Link to the South Florida Article
Senator Wants Investigation into CPS Following Death of 5-Year-Old
By Timothy M. Kennedy
New York: Buffalo Police say the child died as a result of blunt force trauma to his head.  Eain's mother's boyfriend, Matthew Kuzdza, has been charged with second degree murder in his death. Family members claim they reported abuse on several occasions to Child Protective Services, On Friday, the father of Eain spoke to two on your Side's Claudine Ewing. Kyle Charette said he called child protective services several times for help. "Child protective services could've stepped in," said Charette. "Take him for a couple of days, we'll do an investigation, they did nothing whatsoever."
Read more at: http://www.wgrz.com/news/article/226781/1/Senator-Wants-Investigation-Into-CPS-Following-Death-of-5-Year-Old
Wrongful Death Lawsuit in 8-Year-Old Boy's Slaying Moves Forward
By Samantha Tata and Lolita Lopez
CA: The maternal grandparents of an 8-year-old boy tortured and killed allegedly by his mother and her boyfriend have taken the first steps to file a wrongful death lawsuit against several Los Angeles County agencies, including the one tasked with investigating reports of abuse in the household. The lawsuit seeking unspecified damages claims that child welfare workers illegally removed Gabriel Fernandez from his grandparent's home, where he lived most of his short life, to his mother's custody; and failed to fully investigate more than 60 reports of abuse.
"What we would like to see is changes in how the sheriff department deals with these cases, the way schools deal with these cases, and actually any entity," attorney John Noland said.
Gabriel Fernandez was found barely breathing May 22 at the Palmdale apartment he shared with his siblings, mother and her boyfriend. He had suffered a fractured skull, three broken ribs and burns to his skin. Two of his teeth were knocked out, and paramedics found BB pellets embedded in his lung and groin.
Sheriff's deputies arrested the boy's mother and her boyfriend on May 23. The 8-year-old died the next day.
Read more: http://www.nbclosangeles.com/video/#!/home/top-videos/LAUSDiPadProgramBegins/221429391
Final moments for Hanover twins revealed
By NBC12 News Staff
HANOVER, VA: The medical examiner's office has revealed new information about the final moments for twin girls who died at the hands of their father. Caroline King died from a cut to her neck, while her twin sister, Madison, died from carbon monoxide poisoning, according to the medical examiner. Their mother, Kristi Hooper, found their bodies at a Mechanicsville home on Wynbrook Lane. She says both were impacted by the deadly fumes, but was told they didn't suffer.
Read more: http://mechanicsville.nbc12.com/news/news/76166-final-moments-hanover-twins-revealed
Columbus Ohio August 17;
11 month old Nicholas Goodrich died after 12 abuse reports to social service agencies ignored the calls; http://www.dispatch.com/content/stories/local/2008/12/21/children_services.ART_ART_12-21-08_A1_LEC9PVC.html  An investigation by The Dispatch found that 87 of the 234 children who succumbed to abuse and neglect from 2002 to 2007 died on the watch of Ohio's children services agencies. Their families or caregivers were being assisted and monitored by county children-services workers at the time of, or within a year before their deaths.
The six-year total for abuse and neglect deaths comes from a statewide survey by The Dispatch of all 88 county children-services agencies and a review of death certificates, child-fatality reports, other public records and news reports.
The Ohio Department of Job and Family Services, which oversees county agencies, reports a larger number of child-abuse and neglect deaths to federal officials. State officials reported 358 such deaths from 2002 to 2006, and children-services officials were involved with 92 of those children, or 26 percent, within five years of children's deaths.
That percentage is more than twice the 12 percent national average and third highest among the states submitting figures to the federal government, trailing Alabama (42 percent) and Florida (28 percent).
State officials say the numbers reported to federal authorities include deaths such as the "rollover" suffocation of babies sharing beds with parents and cases of inadequate supervision. The Dispatch excluded some of those cases that clearly were accidental or did not lead to criminal charges.
The investigation by The Dispatch found that Ohio's child-protection system is riddled with problems:
County child-fatality review boards, created to find ways to reduce deaths, dramatically underreport the number of children dying from abuse and neglect. Reports from 2002 to 2006 listed 136 child-abuse deaths, far below the 203 confirmed by The Dispatch for those years. Figures for 2007 are not yet available.
While state regulations require a review of the death of every child involved with county agencies, the state failed to review nearly 30 percent of deaths until The Dispatch discovered the shortcoming.
State child-fatality reviews fault county agencies for major flaws in their response to abuse reports, including placing children with unsuitable caregivers and then not checking their safety.
With 27 deaths from 2002 through 2007, Franklin County led Ohio in the number of child-abuse deaths. The county's children-services agency had cases open on 11 of the children's families or caregivers.
Many of Ohio's children-services agencies, particularly in smaller, rural counties without local tax levies, are underfunded by the state. Only Minnesota contributes a smaller percentage of children-services spending. States provide an average of 39 percent nationally. Ohio's figure: 9 percent.
Michael Fox, a former state representative who now is director of Butler County Children Services, finds the number of dead children unacceptable.
"As a general rule, the child-welfare system is broke. And it has been broke for years," he says.
August 7th Temple Texas
Two-year-old Alexandria Hill was placed in foster care after her parents were caught smoking marijuana in their home while she slept. Authorities charged them with "neglectful supervision," and just months away from getting their baby back, the loving parents learned they would never see their young child again. Placed in a foster home to protect her from them, Alexandria was brutally killed.
 LA Social Workers fired over tortured death of Gabriel Fernandez:
Four County Child and Family Services workers are being fired for their involvement in the Gabriel Fernandez torture and death… five previous reports of the boys abuse were deemed "unfounded", a sixth case was being investigated at the time of his death.  County Chief Executive Bill Fujioka, DCFS director Phlip Browning discussed the firing during a Board of Supervisors meeting.  kelly.goff@dailynews.com
Minnesota
This has been a bad week in the news for babies in Ada and Champlin Mn as the Star Tribune filed reports about two separate & tragic baby deaths.
Reading these articles (below, or click the links) demonstrate that these are not isolated cases of violence and abuse, but repeated terrible burning, and beatings of babies that have only made the paper because the child died.
There's lot's more of this happening that we don't see. Without subsidized day care and crisis nurseries, babies are left with drunk uncles and cracked out boyfriends while mom is working or buying groceries.
In my work as a volunteer CASA guardian ad-Litem, I saw this kind of thing repeatedly.  In one instance, a baby was burned over half her body and in another case, because there was no subsidized daycare, the working father, who was a good man, had the state start proceedings to take his children away because he could not afford daycare.
Nobody wins in these situations; terribly abused children, destroyed functioning families, & a fortune in hospitalization and foster care.    Continue reading 'More Daycare & Crisis Nurseries = Fewer Tortured & Murdered Babies'
– See more at: https://www.invisiblechildren.org/#sthash.gdrmeWnF.dpuf
Adolf nchanji
Judge lashes DCF after infant suffers life threatening abuse.
By Carol Marbin and Katia.
Florida:  The first a Miami infant went to hospital; he had suffered a broken leg his mother said was the result of a fall from chair. There was second injury which investigators never knew, a cracked rib. The third injury nearly killed  him. On Thursday the judge blasted the Florida Department of Children and Families for failing to take any action to protect the boy until it was too late. The child was removed from his mother custody after he suffered the life-threatening laceration of his liver. Judge Rosac. Figarola said in court the child's liver had been "severed"
Read more here: http://www.miamiherald.com/2013/07/11/3496211_p2/judge-lashes-dcf-after-infant.html#storylink=cpy
Mother convicted of child endangerment after SECOND infant dies while sleeping in bed with her.
By Paul THOMPSON
Florida: A mother is facing up to 20 years in jail after her newborn baby died while sleeping in her bed the second time she has lost a child in nearly identical way. Vanessa Clark was found guilty of child endangerment after prosecutors said she should have learned from her first son's death. In July 2010 her two month old son Tristan was found dead in his parent bed.
Read more: http://www.dailymail.co.uk/news/article-2126875/Vanessa-Clark-convicted-child-endangerment-SECOND-infant-dies-sleeping-bed.html#ixzz2YfRqBgCd
New York;
M&M Murder: Veronica Cirella Killed her.
The Huffington post by ANDY CAMPBELL POSTED:  04/6/2012
A NEW YORK mom is accused of killing her daughter by feeding the little girl peanut M&Ms which she was severed allergic to, cops said. Veronical pleaded not guilty to the dead of her little girl Julie.  The little girls, who had cerebral palsy, were found just hours before she was to flower girl in a cousin wedding. Veronica was lying near her daughter's body. She had alleged tried to kill herself with cocktail of insulin injections and painkillers, and then attempted to strangle herself with an electrical cord according to news one.
http://www.dvidshub.net/news/109296/domestic-violence-summit-brings-tale-victims-tragedy-gathers-community-resources#.UcxItNgsZlA#ixzz2XQUIdLi2
Minnesota: Pioneer press July 17 by Ted Vezner
Woman charged in infant's death
A Farmington woman accused of fatally smothering her 3-month-old son four years ago and more recently, holding a blanket over her infant daughter's mouth until she stopped breathing – did so in order to get attention from doctors. Prosecutor alleged in a criminal complaint filed Tuesday Ashleigh Jennifer Casey 25, was charged in Hennepin County District Court with second degree murder, first degree assault, and domestic assault by strangulation. Police discovered her son Alexander dead in her basement in St Louis Park.
Associated Press: June 22, 2013
Sex offender charged with Florida girl's death.
Jacksonville, Flo. (AP) A registered sex offender recently released from jail was charged Saturday with the murder in the death of an 8-year-old Florida girl abducted while shopping with her mother. Donald James Smith, 56 befriended Charish and her mother at a dollar store, and offer to take them to Wal-Mart and buy them some family clothes. While at wal- mart he walked with Charish outside and the two got into his van while the mother was still inside. Charish was later found dead, Smith arrested but he refused to answer questions on how Charish died.
http://news.yahoo.com/sex-offender-charged-fla-girls-death-195335625.html
Minnesota: June 22, 2013
For his 2-year-old's gun death, probation.
Minneapolis dad also must talk firearms safety with fellow Hmong.
A Minneapolis father whose 4-year-old son killed his 2-year-old brother with an unsecured handgun won a reprieve from a judge Thursday. As Kao Chongsua Xiong and his family members wept tears of grief and joy when Hennepin County District Judge Daniel Moreno sentence 31-year-old to 10 years of probation. One condition he must spend 100 hours telling others in the Hmong community about gun safety.
Volume No.165, No.62, 4 sections, 44 pages 2013 St. Paul Pioneer press (North west publication)
New York Times: JUNE 27, 2013
Georgia Suspends 19 State workers over delayed abuse cases.
Atlanta. The state of Georgia has suspended 19 employees who were responsible for investigation accusation of sexual abuse and misconduct in the state juvenile justice facilities after an internal review revealed that work on the case were repeatedly  delayed. The suspensions and the review came after a recent report from US Department of Justice STUDY found that 15.8 percent of youth inmates in Georgia reported being sexually victimized at least once in the span of a year.
http://www.nytimes.com/2013/06/28/us/georgia-suspends-19-state-workers-over-delayed-abuse-inquiries.html
New York Times: June13, 2013 by Kim Severson
South Carolina soul searching on welfare children
A boy is referred to in a lawsuit only as John Doe was poor; his parents were involved in drugs and alcohol abuse. The relative were unable to take care of the child. So the state took control and sent him to the Boys Home of the south a series of aging cottages on 127 acres in an isolated part of South Carolina, near the north Georgia border.  There the boy was sexually abuse by old boys who had history of sexually abusing others. The boys lured him into room in one of the cottages and raped him repeatedly.http://www.nytimes.com/2013/06/14/us/south-carolina-soul-searching-on-welfare-of-children.html
Pioneer press June26,2013 by John Doman
Minnesota.
Day of anger, day of tears in court for death of 16-year-old Hurd
Her mother sobbed. Her father lashed out. Anda Ramsey County judge sent the teenage killer of their 16- year old daughter to prison for the next 22 years. Hurd a 16- year old girl walked through a park near Maplewood Middle School after midnight Feb. 23, and this little girl told Anthony Joseph Mitchell that he is not going to accompanying her to her mother's home in Texas and that their relationship was over she said. Anthony joseph Mitchell Jr. turned on her and stabbed her five times. The last strike was in her back, prosecutor Rosita Severin told the Ramsey County Courtroom. Hurd bled to death in the snow.
Volume No. 165, N.60, 3 sections, 30pages 2013 st paul pioneer press (north west publication)
CBS
Los Angeles California
    DCFS Details Prior Allegation of Abuse In Case Of Deceased 8- Year- old Palmdale Boy. June 12, 2013.
SYLMAR (CBSLA.COM)
New documents obtained by KCAL9 detail previous allegation of abuse in the case of a now- deceased 8-year-old Palmdale boy who investigators say was tortured and beaten to death. Gabrieal Frenandez suffered a skull fracture, several broken ribs and severe burn marks over various spots of his body before he was hospitalized last month, according to the La County Sheriff's Department. He died from injuries may 24. The mother confessed that she had been abusing the boy from time to time. His mother Pearl Fernandez and her boyfriend Isauro Aguirre have been charged for murder.
http://losangeles.cbslocal.com/2013/06/12/dcfs-details-prior-allegations-of-abuse-in-case-of-deceased-8-year-old-palmdale-boy/
Florida: child welfare.
DCF roiled by another Child's death by Carel Marbin Miller.
The latest to die is Ezra Rapheal, age 2. Police say they were "summoned "to Ezra home at 15664 NE 10th ct. in northern Miami Beach, at 11:08 Last Thursday to check on a sick and unresponsive child'. Police said they found the child unconscious on the dining room floor. The toddler was pronounced dead shortly after they arrived at the Jackson North Medical Center. An autopsy shows that Ezra had sustained trauma to his back and body. The father Alexi remains in custody with bond at the Miami Dade County Jail on first- degree murder and aggravated child abuse charges, Ezra's mother, 22 year-old Cierrah Rapheal was charged with neglect because over a course of time, the child was repeatedly left alone in the house.
http://www.miamiherald.com/2013/06/25/3470536/dcf-roiled-by-another-childs-death.html#storylink=cpy
NJ: Child welfare agency proposes less disclosure of fatal child abuse cases.
The Star –Ledger- June 12, 2013.
The Department of Children and Families Plans to limit the information it publicly discloses when a child die or suffers life threatening injuries from abuse and neglect to protect the privacy right of the vulnerable children according to a draft of the new rule. Alliso Blake, the commissioner for Children and Family Services say the disclosure could bring harm to the child. Federal and State law requires that when harm a child die or is seriously hurt by a parent or caregiver they most disclosed the child name. Advocate for Children of New Jersey urged to reconsider his decision.
http://www.nj.com/politics/index.ssf/2013/06/nj_child_welfare_agency_proposes_less_disclosure_in_fatal_child_abuse_cases.html
A MAN CHARGED WITH ABUSING SECOND NEWBORN by peter dujardin  june 14,2013.
Man charged with recent Hampton child abuse spent time in prison in fatal 2006 child abuse case out in James City County. David Curtis 32 years old released from prison two year ago after abusing his newborn boy who later died and now he is again charged with abusing his newborn daughter. He is charged with felony child abuse, accused of "causing or permitted serious injury to the life and health" of the child "by a willful act, omission or refusal to provide necessary care". If convicted David could spent two and ten years in prison. Hampton police Spokeswoman Cpl. Mary Shackelform said the child is in a stable condition.
http://articles.dailypress.com/2013-06-14/news/dp-nws-child-abuse-case-20130614_1_child-abuse-case-hampton-sheriff-david-curtis-patton
TN: New Report Detail Numerous Problem in Tennessee's Child Welfare System.
Youth Today-June 10, 2013
Report released last week by the Tennessee Commission on Children and Youth (TCCY) calls for the state's Department of Children's Services DCS to step up its effort in meeting the need of young people with psychological and other problems. The state of the Child in Tennessee's finds out  that more than half of children in foster care youth have mental illness while approximately nine-out-ten youth in the state's juvenile facilities are estimated to have mental health issues.
http://www.tn.gov/tccy/kc-soc12.pdf
http://www.youthtoday.org/view_article.cfm?article_id=6087
NEW YORK TIMES.
BY KAREN Crouse June 18, 2013.
McKINNEY TEXAS: Kelly Currin, a divorce mother of four said she was sexually abused by her swim coach when she was 13 years. The coach Rick Curl sexually abused her for five years in the beginning of 1980's. Rick was 33 years old at the time. Kelly had privately told several people about the sexual misconduct over the decades, she pursued legal action last year after Rick was allowed by the USA swimming national governing body to continue coaching after she told officials in the organization what had happen. Last month Curl 63, was sentenced to seven years in prison after he pleaded guilty in February for sexual misconduct. She said she did that because she fears other children may face the same circumstances.
Cuhttp://www.nytimes.com/2013/06/19/sports/after-sexual-abuse-conviction-new-scrutiny-of-youth-athletics.htmlrl
Los Angeles Times
L.A County to probe handles of abuse case involving slain boy. May 28, 2013
Los Angeles county supervisor Michael D Antonovich  has launched an investigation into the county's handling of abuse complaints involving Gabriel Fermandez ,an 8-year-old boy who police say was later tortured and killed by his mother and her boyfriend. Firefighters discovered the boy in Palmdale last Wednesday when they respond to a call. Authorities said he suffered numerous injuries resulting from abuse, including fractured skull, several broken ribs and burns. The boy died Friday.
http://www.latimes.com/news/local/la-me-gabriel-20130529.0.5927941.story
Imperfect parent
Minor topics
January 12th, 2008 by Jessica King/Permalink
Couple tortures toddler and blinds her with Chemical burns.
The toddler's injuries weren't consistent with how the couple said the girl hurt herself, said Jaroscak, who called the case among the "most devastating" he has seen. Charging documents state doctors at Primary Children's Medical Center- in Florida where the toddler was sent because of extensive injuries-examined the girl and found chemical burn on toddler face, hand and eyes. The burns on girls' eyes caused severe corneal damage that could result her losing her vision www.imperfectparent.com/topics/2008/01/12/couple-tortures-and-blinds-her-with-chemical-burns-graphic/
Imperfect parent
Minor topics
 Parents accused of slowly starving to death 11-year-old boy. April 2nd 2012 by Jessica king/ permalink
Dallas county Texas police are accusing a father and step-mother of systematically starving an 11-year boy to death, giving him rations of water and bread only. Aaron Ramsey, the boy's father last Friday after reported to the authorities that the boy was missing. Police question and pressing the couple both reportedly admitted to giving the boy "military rations" which weren't enough to sustain the young boy.  His step mother described the boy "look like one of those kids you see on commercial from Africa." According to IBT, Jonathan's father told the police that he saw his son eat his own feces because of hungry.
www.imperfectparent.com/topics/2012/04/02/parents-accused-of-slowly-starving-to-death-11-year-old-boy/
Imperfect parent
Minor topics
January 5th, 2008 by Jessica King
Mom and boyfriend arrested got torturing toddler.
In Florida a 17 month old boy who had cooking oil, heated frying pan, poured on his genitals as well as beaten to the point of sustaining spinal injuries, doctors said the extent of his injuries was severe,they doubt whether he'll be able to walk again. Marlita S, 23 mother of Apopka toddler with her boyfriend Darlanne Tousaint 24 were arrested by the police.
www.imperfectparent.com/topics/2008/01/05/severely-tortured-toddlers-mom-and-her-boyfreiend-arrested/
Moorhead,Minn
Infant dies after being left in hot van
By Dave kolpack
Associated press
           A father of a 5-month-old girl who died after being left in a hot minivan forgot about the infant while unloading five other children from the vehicle, Moorhead,Minn.,police said. Christiana natany Sandstron died after left in the car seat for an hour Tuesday afternoon. The father Sandstron called 911 and authorities arrived at the scene about 8:20pm. The first responded found that the infant girl had been moved to a nearby apartment and began administering CPR. The child was pronounced dead at the scene. Police report said the family's apartment has "extreme filth and was unsafe for the other children," who were being cared by Clay County Social Services. Investigation is ongoing.
Volume No.165,.No.47,4sections,44pages 3013 st. Paul Pioneer press (Northwest Publication)
CPS called 3 weeks before 9-year-old boy was killed
March 14, 2013. California.
It had come to light that CPS was contacted regarding 9-year-old Matthew Hernandez's father and his drug abuse and violence 3 weeks prior to the boy's murder. An earlier file had also come to light stating that Matthew had sustained an injury that didn't appear to be accidental at an earlier time.
http://www.kcra.com/sports/Blind-80-year-old-hits-ski-slopes/-/11797474/19650086/-/14wpkiq/-/index.html
Investigation into death of boy, 4, who as 'skin and bones' when police found him at adoptive family's home
March 29, 2013. Texas.
Buddy Cook was adopted by a family with 6 other children after he entered the child care system with diagnoses of Post Traumatic stress disorder, reactive attachment disorder and a sexually transmitted disease. A 911 call was made stating that the boy was not breathing and he was pronounced dead when police arrived on the scene. Buddy seemed to have died from dehydration and malnutrition, however other signs indicate that he access to food and water and that he was eating/drinking. Authorities were looking into the possibility of his malnutrition being an effect from a pre-existing medical condition.
http://www.dailymail.co.uk/news/article-2301112/Buddy-Cook-death-Investigation-death-boy-4-skin-bones-police-him.html
Panel has 37 recommendations in Okla. Child deaths
April 4, 2013. Oklahoma.
Following an in-depth review of 37 cases of child deaths due to abuse and neglect has resulted in some very pointed recommendations to improve DHS. One of the major recommendations is that communication between DHS and other parties (doctors, educators, public agencies, police, prosecutors, and members of the general public) be improved. The seriousness of drug abuse must not be overlooked either, even if the drugs were prescribed to the individual.
http://www.chron.com/news/crime/article/Panel-has-37-recommendations-on-Okla-child-deaths-4408808.php
Saving lives by empowering the justice system
February 9, 2012. Illinois.
The reauthorization of VAWA (The Violence Against Women Act) brought with it the need to specialize court proceedings when dealing with cases of domestic violence. A better-trained judge and court system would reduce the cost of court proceedings, homicides, and the strain a child's education and learning undergo while undergoing those sorts of proceedings.
http://www.ncjfcj.org/saving-lives-empowering-justice-system-0
Boys dead after mom allegedly left them in car while having affair
January 21, 2013. Colorado.
Heather Jensen left her two sons (ages 2 and 4) alone in her vehicle with the heat set to the maximum and the fan off for at least 40 minutes without checking on them or any supervision while she was having an affair. The boys were in the car for about 2.5 hours in total, but were checked on periodically until the 40-minutes of negligence. In those 40 minutes, both boys suffered from hyperthermia (extreme heat). One died at the scene, the other died a short time later at a nearby hospital.
http://www.hlntv.com/article/2013/01/18/heather-jensen-sons-died-hyperthermia-car-sex-nearby
Connecting dots on child abuse to save lives
March 24, 2013.
The Protect our Kids Act of 2012 has authorized the creation of the Commission to Eliminate Child Abuse and Neglect Fatalities. The commission is expected to be named next month. The commission hopes are to improve the data collection process, implement better solutions to current issues, examining and identifying demographic risk factors so maltreatment can be predicted and therefore addressed, and to investigate better practices to implement into child services.
http://www.washingtonpost.com/opinions/connecting-the-dots-on-child-abuse-to-save-lives/2013/03/24/24a40a2c-91b3-11e2-9cfd-36d6c9b5d7ad_story.html
DCS failed to warn caretakers about man who later shot them
March 24, 2013. Dyersburg, Tennessee.
The Randolph's (Susan and Todd) accepted temporary custody of a neighbor's daughter (Stevie) after her father was accused of abuse. The Randolph's were not informed as to the details of Stevie's removal from her home, what they should be cautious of (her father's alleged violence), or who to contact with questions or concerns. They were never made aware of the full circumstances until after Stevie's father killed both Stevie and Todd, and shooting Susan 3 times. Susan was not allowed to make the trial against DCS public, nor was she allowed to talk to anyone publicly about the event until now. The court has ruled that DCS was at fault for not following procedure, not providing crucial information to the Randolph's regarding their situation, back-dating required documentation, and failing to provide a reliable contact for the Randolph's regarding Stevie's care.
http://www.tennessean.com/article/20130324/NEWS21/303240056?source=nletter-top5&gcheck=1&nclick_check=1
Fairview woman sentenced to 20 years in child abuse case
March 22, 2013. Portland, Oregon.
Chandra Rose pled guilty to manslaughter and coercion regarding the death of her boyfriend's 10-year-old daughter. Some details regarding the night of the girl's death have come to light that were not previously known, including Rose's actions of forcing the girl into an ice bath, tying her up and making her sleep in a storage bath, ultimately cumulating in her drowning in the bath. The girl's body was found in the apartment, soaking wet, by paramedics.
http://www.kptv.com/story/21773177/fairview-woman-sentenced-to-20-years-in-child-abuse-case
Father kills son, self: Custody battle behind Pa. dad's murder-suicide?
March 24, 2013. Pennsylvania.
During a custody visit, Kenneth Ayers (father) and his estranged wife Hollie Jo (mother) found themselves in an argument which turned into a murder-suicide. Ayers pulled a gun on Jo, shot her arms and legs, and then shot his own son-killing him. When Jo tried to retrieve her son's body from the back of Ayers' truck (where he was placing him), Ayers shot her in the face (she is expected to live). However, Ayers' body was found several miles away after he had turned the gun on himself.
http://www.examiner.com/article/father-kills-son-self-custody-battle-behind-pa-dad-s-murder-suicide
Inmate begs child protective services to protect his daughter, then she is killed by the mom's boyfriend
March 11, 2013.
While Edward Mays was in jail, his 18-month-old daughter (Somara) was killed. Allegedly, Somara's boyfriend (Benesch) was watching the baby when he reported that he accidentally fell on Somara and that something was wrong with her. He left the scene in a hurry shortly after reporting her status to Somara's grandparents. Mays had contacted CPS several times, both by phone and by letter, and no one had attempted to intervene before Somara was killed.
http://naturallymoi.com/2013/03/news/inmate-begs-child-protective-services-to-protect-his-daughter-then-she-is-killed-by-the-moms-boyfriend/
Iowa mom arrested after bodies of twins found in car
January 16, 2012.
22-year-old Jackie Burkle had denied any insinuations that she was pregnant to her co-workers, despite her physical appearance. One day her co-workers noticed she had a markedly different physical appearance and contacted the police to check on her. A blood test was carried out, indicating that she was recently pregnant. Burkle then led the police to the trunk of her car where the bodies of her twin daughters were.
http://www.hlntv.com/video/2012/01/16/iowa-mom-charged-murder-after-giving-birth-twins
Nancy: Teen pries baby from birth canal, kills him
October 3, 2012.
A 14-year-old girl gave birth to a full-term, 9-pound healthy baby boy. During the birthing process, she strangled the infant to death and checked his pulse to ensure he was dead before concealing the body in a shoebox wrapped in dirty laundry. The parents of the girl state that they suspected, but they did not believe their daughter was pregnant and were only made aware of the pregnancy when they noted an odor from the girl's bedroom and found the baby's body.
http://www.hlntv.com/video/2012/10/03/nancy-grace-teen-mom-kills-newborn
Steven Deuman convicted of orally raping, murdering his baby daughter
September 21, 2012. Michigan.
Steven Deuman's 15-week-old daughter was found dead with a condom in her mouth. Deuman reported her death being purely accidental, having allegedly left her on the bed while he went outside for a cigarette and finding her on the floor and not breathing. Autopsy reports state that she died from asphyxiation.
http://www.huffingtonpost.com/2012/09/21/steven-deuman-oral-rape-murder-baby-daughter_n_1903283.html?utm_hp_ref=fb&src=sp&comm_ref=false
Teen who killed baby sentenced to 90 days
October 18, 2012. Colorado.
Dylan Kuhn had called authorities stating that his 6-month-old daughter was found hanging from her crib by her next and that she wasn't breathing. Authorities later discovered she had injuries consistent with being "slammed" against a soft and unyielding surface (like a mattress). Kuhn later stated that he did slam his daughter into the bed and she became quiet afterward, that she had never had a blanket around her neck, and that he lied to police initially because he was afraid the mother would hate him for it. Kuhn plead guilty to manslaughter and was sentenced to 90 days in jail, 4 years of probation, a parenting class, a mental health evaluation, a drug abuse evaluation, and would not be allowed to be alone with any child under the age of 10.
http://www.hlntv.com/article/2012/10/18/teen-dad-who-killed-baby-sentenced-90-days
Arizona child protective services had contact with family of Tuscon toddler who died
March 19, 2013. Arizona.
An 18-month-old girl was killed by her father's physical abuse, despite the mother's awareness of the ongoing abuse and the prior report filed with the CPS regarding the abuse and neglect of the child.
http://azstarnet.com/news/local/crime/arizona-child-protective-services-had-contact-with-family-of-tucson/article_f71e5900-90d0-11e2-9f25-001a4bcf887a.html
CPS was warned of violence by alleged hatchet murder
March 14, 2013. Sacramento, California.
A report was filed with CPS regarding the verbal and physical abuse Phillip Hernandez inflicted on his 9-year-old son only 22 days before Hernandez killed the boy with a hatchet. CPS was informed of Hernandez's drug abuse of methamphetamines and cocaine, his history as a felon, and his illegal ownership of automatic rifles (which he allowed the children to play with). CPS determined that immediate intervention was not necessary because the children were in no immediate danger.
http://www.sacbee.com/2013/03/14/5263270/cps-report-warned-of-violence.html
Doctor to be sentenced for not reporting abuse of child
March 20, 2013. Lancaster, Ohio.
Dr. Zucco did not perform a medical examination on a girl brought in by her mother who claimed that she had been sexually assaulted by a family member. Not only did he not carry out a medical examination, he also advised them that if they reported the incident that her name would be printed in the newspaper as a result. He has been convicted of failing to report known or suspected child abuse.
http://www.dispatch.com/content/stories/local/2013/03/19/doctor-conviction-for-not-reporting-abuse.html
DCS report paints tragic picture for children
March 7, 2013. Tennessee.
The interim commissioner for DCS will appear before a state legislative committee to explain the results of a 113 page investigative report. Chief amongst the issues is the lack of knowledge as to what exactly is going on regarding the children in their custody at any given time, and the cases where DCS was asked to intervene and didn't which resulted in the death of a child.
http://wreg.com/2013/03/07/dcs-report-paints-tragic-picture-for-children/
DCS revises child deaths toll upward
March 19, 2013. Tennessee.
The DCS has changed its reported number of child deaths over the past two years at least 5 times since July. The numbers have been revised a few times, from 47 to 91 in 2011; and from 73 to 105 in 2012. State Senator Jim Summerville is questioning why the numbers are not ready knowledge for the professionals employed at the DCS.
http://www.tennessean.com/apps/pbcs.dll/article?AID=2013303190036&nclick_check=1
Father tortured, starved 16-year-old daughter in basement: Wisconsin prosecutors
March 14, 2013. Madison, Wisconsin.
Court proceedings are under way regarding the alleged abuse of a 16 year old girl in Madison, Wisconsin, by her father. Weighing only 68 pounds, the girl reported that she was severely starved, imprisoned in the basement, threatened with murder, and sexually abused by her stepbrother. The defense attorney maintained that she was a schizophrenic and a liar who was never imprisoned or starved, but rather chose not to eat or leave the basement to show disrespect.
http://www.huffingtonpost.com/2013/03/14/prosecutor-father-tortured-teen-daughter-basement_n_2876905.html?ref=topbar
House passes digital learning, child abuse penalties and building code bills.
March 12, 2013. Raleigh, North Carolina.
One of the bills passed by the House was the unanimously approved bill which increases the panties for child abuse. This bill also includes the improved tracking of individual who are brought into the court process for child-abuse cases.
http://www.wral.com/house-passes-digital-learning-child-abuse-penalties-and-building-code-bills/12213234/
How did a toddler have so much life insurance?
February 8, 2013.
Concern has been raised regarding the multiple life insurance companies taken out on a toddler coming to a sum of $500,000. The child was drowned by his father shortly thereafter. There are questions as to why the insurance companies involved would allow a large life insurance policy to be taken out on such a small child, and particularly one company who allowed a policy of $443,000. Not only is there no reason to take out an insurance policy on a child (unless the child is earning an income), but having such a large insurance policy brings an incentive for homicide.
http://www.washingtonpost.com/opinions/how-was-a-toddler-carrying-half-a-million-dollars-in-life-insurance/2013/02/08/4343502c-70a8-11e2-8b8d-e0b59a1b8e2a_story.html
Review panel for child abuse deaths approved by Kentucky legislature
March 12, 2013. Frankfort, Kentucky.
A bill has been approved by the General Assembly, now awaiting the governor's signature, which would allow the establishment of an external review panel focusing on child-abuse cases that resulted in deaths and critical injuries in an effort to improve the child-protection services.
http://www.kentucky.com/2013/03/12/2554441/review-panel-for-child-abuse-deaths.html
The Tenn. Dept. of Children's Services vs. the Media
March 12, 2013.
Tennessee's DCS was undergoing a high-profile case against The Tennessean. But the real focus of this article is the negative impact media plays on the performance and progress of the CPS as a whole. The most damaging effect being that with the media battery and spotlight, even the most efficient, caring, and accurate employees of the CPS have resigned to find alternative employment.
http://www.governing.com/topics/health-human-services/col-tennessee-department-childrens-services-versus-media.html
Man accused of killing 9-year-old son with hatchet had custody despite record of violence
Sacramento, California.
Philip Hernandez, a man with a long and documented history of violence, domestic abuse, and being uncooperative with his rehabilitation and counseling, had received custody of his two sons while the mother received visitation rights (rather than majority custody). The murder of their 9-year-old son was the result of that arrangement, when Hernandez murdered him with a hatchet while the boy was sleeping
http://www.modbee.com/2013/03/01/2599966/man-accused-of-killing-9-year.html#.UTEbcvo4w3c.facebook
Audit: Phoenix police-unit cases on kids handled poorly
March 20, 2012. Phoenix, Arizona.
An investigation team had been created and assigned to review over 2000 cases that have been reported to have been mishandled for various reasons (improper interview follow-ups, mishandling of evidence, improper documentation, etc…), in an effort to salvage cases that have been thrown out of the prosecution process that really shouldn't have been looked over. The audit had shown that at least half of the cases assigned to the Family Investigations Bureau during a single year were not carried out in a manner adhering to the appropriate policies and procedures.
http://tucsoncitizen.com/arizona-news/2012/03/20/audit-phoenix-police-unit-cases-on-kids-handled-poorly/
 
Couple kept 40-lb., 12-year-old boy locked in closet or bathroom for weeks at a time: police
March 16, 2012. Titusville, Florida.
Florida police were called out to investigate a child abuse report when they found an emaciated boy lying on the floor of the bathroom; he was rushed to the hospital and treated while the other two children were removed from the care of their parents. The boy weighed 40 pounds when he was found, and it was reported that this was not a one-time occurrence of this type of treatment for the boy.
http://www.nydailynews.com/news/crime/couple-40-lb-12-year-old-boy-locked-closet-bathroom-weeks-time-police-article-1.1041109#ixzz1pfDaKsyX
Dallas police hunt for body of boy starved to death by parents
Finding ground zero in Connecticut, Part I
February 28, 2013. Washington, DC.
Mother, Sunny, shares her story of how her son, Max, was taken from her and how the custody courts hired a series of professionals that proceeded to charge her exorbitant fees for unproductive and inefficient testing, monitoring, legal advice, and medical care. It seems that despite the "care" costing Sunny upwards of $100,000 within 16 months, none of the half-dozen professionals involved ever spoke directly to Max, nor took into consideration the boy's claims of sexual assault by his father when deciding custody (custody was given to the father). Unfortunately, this story is one of 70 documented cases that share a striking similarity, and there are probably hundreds more out there.
http://communities.washingtontimes.com/neighborhood/heart-without-compromise-children-and-children-wit/2013/feb/28/finding-ground-zero-connecticut-part-i/
Mother of slain child blames courts for son's death
Sacramento, California.
Jessica Rose Hernandez blames the judge overseeing her custody case for the murder of her 9-year-old son, who was killed by his father with a hatchet. She claims that, had the judge done her job properly, her son would still be alive because the threat to her son would have been clear if the judge had simply looked at the evidence being presented.
http://www.news10.net/video/default.aspx?bctid=2198363246001
Problems at the Department of Children and Family Services
February 12, 2013.
An 82-page document detailing the results of a review of the Department of Children and Family Services, listing several glaring issues including poorly-trained employees, a lack of communication and coordination, a lack of a strategic human resources team, investigative failure, and poor application of decision-making tools.
http://documents.latimes.com/report-severe-problems-los-angeles-county-department-children-and-family-services/
Rape of adopted Ohio kids unusual, haunting case
February 24, 2013. Troy, Ohio.
A man who had been a foster parent, a youth basketball coach, and a substitute teacher for years without any issues, had adopted three children and sexually abused two of them. One of the boys was also subject to sexual abuse by two other men, arranged by the adoptive father. It is rarer for an adoptive father to sexually abuse his children than a biological father or strangers, particularly because there are so many hurdles to jump through in order to adopt in the first place.
http://bostonherald.com/news_opinion/national/midwest/2013/02/rape_of_adopted_ohio_kids_unusual_haunting_case
Report excoriates L.A. County agency in child deaths, torture
February 14, 2013. Los Angeles, California.
One of the harshest reviews of the L.A. CPS has revealed several glaring issues within the department, including placing the least qualified individuals in the most crucial position within the department (assessing child safety), a lack of holding employees accountable for their mistakes, a lack of communication, and a lack of investigating reports of abuse or maltreatment.
http://www.latimes.com/news/local/la-me-child-death-report-20130214%2c0%2c109306.story?dssReturn
Santa Ana foster father accused of sex with adopted children
February 22, 2013. Santa Ana, California.
Felipe Hernandez has been charged with sexually abusing two of his three adopted foster children. The abuse began with one of the girls when she was 9-years-old until she reported it at the age of 15 to a school counselor.
http://abclocal.go.com/kabc/story?section=news/local/orange_county&id=9003551
Seth Ireland jury: Fresno Co. CPS failed duties; $8.5 million awarded to dad, stepbrother
February 22, 2013. Fresno, California.
The father and stepbrother of Seth Ireland were awarded a total of $8.5 million from the county when courts decided that the CPS was 65% responsible for the death of Seth. The boy was beaten to death by his mother's boyfriend, despite multiple reports of abuse. Protective Services were found to have failed to perform over a dozen of their state-mandated duties.
http://www.fresnobee.com/2013/02/22/3184071/fresno-co-cps-hit-with-85-million.html
Celia Montoya charged with holding down ten year old while boyfriend sexually assaulted her
By Michael Roberts Fri., Aug. 23 2013
Denver: Montoya allegedly held down a ten-year-old family member while her much older boyfriend, Eugene Fernandez, sexually assaulted her.
Fernandez has been charged with aggravated sexual assault on a child, while Montoya is accused of sexual assault on a child and child abuse. They currently remain in custody on large bonds
More: http://blogs.westword.com/latestword/2013/08/celia_montoya_sexual_assault_ten_year_old_eugene_fernandez.php
Scottsdale Police Seek Murder Charge After 1-Year-Old Boy Left in Car Dies
By Matthew Hendley: Friday, October 11, 2013
Arizona: A 1-year-old boy who was left in a car in Scottsdale while his father went to work died. Police say the department is now seeking a second-degree murder charge against 28-year-old Brokale Lytte Marques, in addition to other charges.
Marques was initially booked into jail on charges of child abuse, child neglect, and endangerment, and his bond was set at $25,000.
However, with the addition of the second-degree murder charge, Marques will have to see a judge again
More: http://blogs.phoenixnewtimes.com/valleyfever/2013/09/scottsdale_police_seek_murder.php
Woman files sexual abuse lawsuit against St. Thomas priest and professor
By Madeleine Baran, Minnesota Public Radio: October 14, 2013
Minnesota: A Minnesota woman filed a lawsuit accusing the Rev. Michael Keating, a popular professor at the University of St. Thomas, of sexually abusing her when she was a teenager.
The case is still pending.
More at: http://minnesota.publicradio.org/display/web/2013/10/14/catholic-church/woman-files-abuse-lawsuit-against-michael-keating-a-priest-and-st-thomas-
Jamar Weston
Service Learning
Mike Tikkanen
Kids at Risk Action
Parents Catch Abusive Babysitter, Thanks to Dog
By John Johnson, Sep 13, 2013
South Carolina: A babysitter in South Carolina has confessed to physically abusing a 7-month-old boy in her care—and the child's parents give credit to the loyal family dog. Parents grew suspicious when their otherwise mellow dog, Killian, started routinely growling at the family's 21-year-old babysitter and standing between her and the child. The parents placed an iPhone under the couch one day to record audio: "It started with cussing," says dad Benjamin Jordan. "Then you hear slap noises and his crying changes from a distress cry to a pain cry."
She pleaded guilty last Monday to assault and battery, will serve 1 to 3 years in jail, and will be placed on a registry to keep her from working with kids ever again.
Read more: http://www.newser.com/story/174220/parents-catch-abusive-babysitter-thanks-to-dog.html
Phoenix Dad Charged After 3-Month-Old Son Dies in Car
By Newsy, Aug 30, 2013
Arizona: Daniel Bryant Gray has been charged with manslaughter and child abuse, both of which are felonies. Police believe he was smoking marijuana with a co-worker at the front of the car for more than an hour with his son still inside.
Read more: http://www.newser.com/story/173485/phoenix-dad-charged-after-3-month-old-son-dies-in-car.html
Mom Throws Infant at Deputy in Getaway Bid
By Newser Staff, Jul 17, 2013
Florida: Ashley Wright was pulled over by law enforcement, got out of the car and started running, carrying the baby carrier.
As the deputy chased her, she "threw the baby carrier … at the officer, She missed, but the 3-month-old wasn't injured. Wright, however, soon fell and was arrested.
She later told police that her "night of bad decisions" probably had something to do with the beer she drank earlier.
Read more at: http://www.newser.com/story/171148/mom-throws-infant-at-deputy-in-getaway-bid.html
Coon Rapids Mom Accused Of Beating Girls with Electrical Cord
By CBS News Staff March 27, 2013
Minnesota: Julia Peter Modi Kojo, has been accused of beating her daughters, ages 10 and 16, with electrical cords for failing to clean the living room.
Julia Peter Modi Kojo, 31, now faces two counts of malicious punishment of a child in connection to the March 23, 2013, incident.
More here: http://minnesota.cbslocal.com/2013/03/27/coon-rapids-mom-accused-of-beating-girls-with-electrical-cord/
Mother in Florida cyber-bullying case faces separate child abuse charges
By Richard Luscombe 19 October 2013
Florida: According to a press release from Judd's office, Vosburg, of Lakeland, at first told detectives she was trying to break up a fight and said she hit the children accidentally. But after viewing the video: "Vosburg stated she knew she should not have hit the juveniles with her fists."
More at: http://www.theguardian.com/world/2013/oct/19/mother-florida-child-abuse
Arrest made in 'worst' child abuse case
By Daniel Tepfer Tuesday, September 17, 2013
Bridgeport: Local police and members of the U.S. Marshal's Violent Crime Fugitive Task Force arrested the boy's father, 22-year-old Daquon Gomillion, at a hearing in state juvenile court where Gomillion was fighting to retain custody of the boy.
Gomillion was charged with four counts of first-degree assault and four counts of risk of injury to a child. He was held in lieu of $250,000 bond.
More:  http://www.ctpost.com/local/article/Arrest-made-in-worst-child-abuse-case-4818925.php
One of Houston's worst child-abuse cases tough to unravel
By Lomi Kriel May 13, 2012
Texas: Six months into his short life, the parents made what would turn out to be a grave mistake, leaving their sleeping babies alone while they ran out on a sudden errand.
The father is charged in the incident, the mother has been deported, the sister, Melani, is back in foster care, and a host of attorneys and child advocates are wringing their hands. http://www.chron.com/news/houston-texas/article/One-of-Houston-s-worst-child-abuse-cases-tough-to-3555732.php
Faribault man accused of child abuse
By REBECCA RODENBORG
Faribault: At just four weeks old, it was at least 10 rib fractures on that boy's new baby brother. Doctors told authorities the baby could be permanently injured or even die from the severity of the injuries discovered during an unrelated hospital visit.
Now, the boys' father, Jace Michael Wojtowicz, is facing charges of child abuse even as he remains on probation for squeezing his first-born too tight — and causing bruising — in May 2011.
http://www.southernminn.com/faribault_daily_news/news/article_d63a08dc-89e7-5445-a206-7994a19057fc.html
From Canada (foster care deaths in Alberta)
145 Alberta Canada children have died in foster care since 1999.
Disease, 50
SIDS 14
Premature 14
Hanging 14
Cranial Trauma 11
Collision 6
Drowning 4
Asphyxiation 3
Pneumonia 3
Sleep arrangement 3
Overdose 3
Hypothermia 3
Fire 2
Stabbing, Blunt force trauma, Alcohol poisoning, Massive trauma, Anoxic brain injury, Fall, Malnutrition, CO poisoning, Intestinal obstruction – each category 1, & 6 unknown
Jamar Weston
Service Learning
Mike Tikanen
St Paul Father sentenced for shaking, punching baby Nov 15, 2013
Danbury couple accused of putting dog shock collar on girl
Wednesday, October 30, 2013
Connecticut–Prosecutors charged Mr. Montanez with using an electric dog collar to shock and discipline his nine-year-old stepdaughter inside their Kohanza Street apartment in Danbury.
Eduardo Montanez is being held on $250,000 bond on charges including third-degree assault, risk of injury to a child and cruelty.
Paula Montanez is held on $200,000 bond on charges including risk of injury to a child, conspiracy to commit third-degree assault and conspiracy to commit cruelty.
Read more: http://abclocal.go.com/wabc/story?section=news/local/northern_suburbs&id=9306263
Texas: Youngster in hospital after father cuts pentagram into his back
December 13th, 2012
By Elliott Z. Carmichael
A 6-year-old Richland Hills, Texas, boy spent 18 hours in the hospital after his father carved a pentagram into the boys' back. Bartel has been arrested and charged with assault. Police say that they don't believe he was under the influence of drugs or alcohol when he allegedly assaulted the boy.
http://www.imperfectparent.com/topics/2012/12/13/youngster-in-hospital-after-father-cuts-pentagram-into-his-back/
North Carolina: Father allegedly punches newborn son in face, infant dies
November 29th, 2012
By Stella Martin
The baby's parents, Brian Jack Frazier, 20-years-old, and Stephaney Renee Ash, also 20-years-old, were arrested because police believed the couple were involved in the 2-week-old infant's death.
Frazier has been charged with first degree murder while Ash has been charged with accessory after the fact.
http://www.imperfectparent.com/topics/2012/11/29/father-allegedly-punches-newborn-son-in-face-infant-dies/
Indiana: Father of newborn charged with throwing her across room
October 17th, 2012
By Stella Martin
Bradley Kyle Edelman, 23-years-old, fractured his infant daughter's skull after he allegedly threw her across the room.
http://www.imperfectparent.com/topics/2012/10/17/father-of-newborn-charged-with-throwing-her-across-room/
Texas: 5-year-old boy in coma after mother's boyfriend beat him
October 22nd, 2012
By Stella Martin
A 5-year-old Houston, Texas, boy is in critical condition today after his mother's boyfriend, Robert Bertrand Lewis Jr., 35; allegedly beat him so severely, he fell into a coma.
Lewis has been charged with felony child abuse.
http://www.imperfectparent.com/topics/2012/10/22/5-year-old-boy-in-coma-after-mothers-boyfriend-beat-him/
Dallas: Boyfriend allegedly put toddler in pot of boiling water; toddler dies
December 14th, 2010
By Jessica King
In another disgusting excuse for human life, a woman's boyfriend, Carlnelus Delaney Simmons, age 37, reportedly took her 16 month old son, Jabraylon Bables, and dipped him into a pot of boiling water.
http://www.imperfectparent.com/topics/2010/12/14/boyfriend-allegedly-put-toddler-in-pot-of-boiling-water-toddler-dies/
Indianapolis: Parents accused of torturing and abusing 5 week old baby
October 14th, 2010
By Jessica King
A 5 week old baby, has apparently come into this world in a torture chamber. The infant boy, Brayden Wihebrink, was taken to a local hospital where he was found to have multiple fractures all over his body, including his color bone, upper leg, lower leg, arms as well as some previously broken bones that were healing.
The parents, Michael Wihebrink, 25, and Crystal Saunders, 19, were both charged with neglect and the father with additional battery.
http://www.imperfectparent.com/topics/2010/10/14/parents-accused-of-torturing-and-abusing-5-week-old-baby/
Adoption in Kentucky;9 years old, Beat to death with a jack handle, http://www.kentucky.com/2011/11/26/1972957/kentuckys-child-protection-system.html
 bestep@herald-leader.comNovember 26, 2011
Boyfriend arrested in SI child death
Friday, October 14, 2011
By Eye witness news.
STATEN ISLAND— Police arrested the mother's boyfriend in connection with the beating death of 14-month-old Seth Azemi.
18-year-old Joshua Guzman is charged with assault and endangering the welfare of a child.
Charges could be upgraded if the toddler's death is ruled a homicide.
More: http://abclocal.go.com/wabc/story?section=news/local/new_york&id=8392784
Wis. Couple to Enter Pleas in Starved Girl Case
By CBS News Staff April 6, 2012
Wisconsin: A prosecutor has filed charges against a husband and wife accused of torturing and starving the man's teenage daughter and forcing the girl to live in their basement.
Dane County District Attorney Ismael Ozanne, filed new felony counts of causing a child mental harm, failing to protect a child, false imprisonment and child neglect against both the man and woman.
More at: http://minnesota.cbslocal.com/2012/04/16/wis-couple-to-enter-pleas-in-starved-girl-case/
Jamar Weston
Service Learning
Century College
K.A.R.A
New charges expected in death of Adrian Peterson's son
BY: John Hult, October 15, 2013
Sioux Falls, SD: Tyrese Robert Doohen (Adrian Peterson's son) was pronounced dead on Friday, two days after 27-year-old Joey Patterson called to report a choking in the south Sioux Falls apartment they shared with the boy's mother.
Patterson was later interviewed by police and charged with aggravated assault on an infant and aggravated assault.
Read more: http://www.usatoday.com/story/sports/nfl/2013/10/15/charges-expected-death-adrian-peterson-son/2988263/
Anoka Woman Sentenced In Death of 3-Year-Old Son
February 6, 2013 by Anoka County Sheriff's Office
Anoka, Minnesota: Both Mr. Urban and Ms. Moorman had a role in the unnecessary death of this child, and prosecutors felt charges against both parties were required," stated Tony Palumbo, Anoka County Attorney. "While we are satisfied that Ms. Moorman is being held accountable for her role in her son's death, we need to remember that an innocent child lost his life at the hands of someone who was supposed to protect him."
Elizabeth Ann Moorman will serve 48 months in prison for her role in the death of her son in September 2011. She earlier pled guilty to second-degree manslaughter and neglect of a child. Urban was sentenced to over 15 years in prison on second-degree murder.
Read more: http://minnesota.cbslocal.com/2013/02/06/anoka-woman-sentenced-in-death-of-3-year-old-son/
Andover Man Sentenced for Killing Girlfriend's Son
January 11, 2013 by Anoka County
Minneapolis, MN: Anoka County Judge Kristin Larson sentenced Anthony Urban, 26, to 190 months in prison after he pleaded guilty to unintentional second-degree murder in April 2012. The charges stem from the Sept. 4, 2011, death of a 3-year-old boy, whom authorities say was severely abused by Urban.
Read more: http://minnesota.cbslocal.com/2013/01/11/andover-man-sentenced-for-killing-girlfriends-son/
Toddler dies from chili powder punishment
January 8th, 2013 by Stella Martin
CA: Amanda Sorenson, 21, was arrested on Monday on suspicion of child abuse resulting in death after an investigation led police to suspect that Sorenson force fed the baby chili powder. The suspect, Amanda Sorensen, 21, is currently being held on $500,000 bail at the West Valley Detention Center.
Read more here: http://www.imperfectparent.com/topics/2013/01/08/toddler-dies-from-chili-powder-punishment/
Mother and roommate accused of starving three-year-old
July 25th, 2012 by Stella Martin
Joplin, Missouri: The child's mother, Beth A. Williams, 26, and her roommate, Christina M. Haidle, 27 are accused of with-holding food from the 3-year-old toddler who weighed only 12 lbs. when admitted to the ER. Doctors described her condition as chronic in a police report, saying she suffered from severe malnutrition, with a blood sugar level of zero, a body temperature too low to register, a faint pulse which required incubation and resuscitation, dehydration, sepsis, shock, respiratory failure, emaciation, and circulatory failure — all of which were results from what doctors say was caused by starvation.
Read more at: http://www.imperfectparent.com/topics/2012/07/25/mother-and-roommate-accused-of-starving-three-year-old/
Mother stabbed 6-year-old daughter while she slept
August 15th, 2012 by Stella Martin
Wisconsin: Tasha Harmon, 30-years-old, is accused of stabbing her young daughter earlier this week, leaving her with deep puncture wounds to her chest and back, resulting in a punctured lung. Harmon reportedly attacked her daughter while she was still sleeping with a 7 inch long steak knife.
Police say they will likely file felony charges against Harmon, including first degree attempted murder.
Read more here: http://www.imperfectparent.com/topics/2012/08/15/police-mother-stabbed-6-year-old-daughter-while-she-slept/
Male caregivers scrutinized in violent deaths of children
May 2, 2011 by Sasha Aslanian
St. Paul, MN: In many cases, infants and toddlers were being cared for by unemployed fathers, stepfathers or boyfriends of the mothers. As a result, the study could prompt new scrutiny of men from child protection workers. The board examined 71 cases involving fatal or near-fatal inflicted injuries. Three-quarters of the deaths involved children under age four.
Said Marcie Jeffrys, (director of policy development for the Children's Defense Fund) "I think we really need to look at our child care policies if we want to address those kids who are being left alone maybe with an adult who just isn't equipped emotionally to take care of them."
Read more: http://minnesota.publicradio.org/display/web/2011/05/02/child-abuse-neglect-study
April 2, 2012. Dallas, Texas.
11-year-old Jonathan Ramsey was allegedly starved to death and disposed of by his parents. Other relatives were not allowed to see the boy for several months, which brought the attention of law enforcement. The parents' reasoning behind their refusal to feed their son anything but bread and water while keeping him in a small bedroom was that it was "severe punishment" for the boy hitting his mother in the stomach while she was pregnant, thereby causing her to miscarry.
http://www.rawstory.com/rs/2012/04/02/dallas-police-hunt-for-body-of-boy-starved-to-death-by-parents/
Forced to perform sex acts for food and beaten with a paddle called 'Mr Awesome': Horrific life of four children 'tortured by adoptive parents' is revealed
March 15, 2012. Oklahoma.
A couple took in 6 foster children following their qualification to be foster parents. Two of those children had been removed from the house after allegations of abuse, but the other four were left to continually suffer the sexual abuse. Child Protective Services had been accused of failing the other four children for not removing them from an obviously unsafe situation as well, leaving them to review their processing as to why this situation was allowed to continue for as long as it did and why it happened in the first place.
http://www.dailymail.co.uk/news/article-2115424/Horrific-life-Oklahoma-children-tortured-adoptive-parents.html
In a Texas home, 11 children found in grim conditions
February 22, 2012. Dayton, Texas.
11 children were found in a house in Texas, 8 of which were found within the same small room, showing signs of physical abuse, and 3 of those 8 were tied to filthy beds.  The other three were not actually supposed to be under the care of the couple owning the house, who had previously been linked to previous cases of child abuse.
http://www.nytimes.com/2012/02/23/us/in-a-texas-home-11-children-found-in-grim-conditions.html?_r=2&ref=us&
Mother stabs child at social services office, security questioned
April 24, 2012. Baltimore, Maryland.
An 8 month old child was stabbed to death by her mother during a supervised visit in a social security office. This event in a Baltimore social services office had many people questioning the security procedures present at such institutions. Workers stated that they did not feel safe in their environment because the situations they work with every day are often tense, emotional, irrational, and some of the clients may be drug users. There is too much uncertainty regarding the clientele and the lack of consistent and thorough security procedures in place to protect both the children and the employees.
http://www.baltimoresun.com/news/breaking/bs-md-ci-child-stabbed-mother-20120424,0,1793682.story
Past coverage: Montana's child-protection laws need changes, some say
April 26, 2012. Montana.
The surfacing of several high-profile child abuse and homicide cases that had come to light in Montana had brought a rising concern to the public and other officials throughout the state, demanding that change was required. Several improvements had been proposed, of which include the improved coordination, consistency, communication and accreditation of CPS employees throughout the state's agencies.
http://www.greatfallstribune.com/article/20120425/NEWS01/120425007/Past-coverage-Montana-s-child-protection-laws-need-changes-some-say
Prosecutors say Hyslop changed story, defense says no real investigation in trial of 4-year-old girl's death
April 26, 2012. Montana.
Regarding the death of October Perez, a 2-year-old girl who was brought to the hospital showing severe signs of brain and spinal cord damage from criminal behavior, later investigations had shown several inconsistencies regarding several of the statements made by Hyslop and the other adults who were in the house at the time of the incident. Overall, the integrity and consistency of the police investigation and the integrity of the other adults involved had been called into question.
http://www.montananewsreports.com/MONTANA-HEADLINES/Prosecutors-say-Hyslop-changed-story-defense-says-no-real-investigation-in-trial-of-2-year-old-girl-s-death-2000209
The public eye: Sacramento County silent about file on child's death
March 25, 2012. California.
2-year-old Yeinira had been the topic of interest when she was brought to the hospital only after she stopped breathing. She had been suffering seizures on a weekly basis for a month, without ever having been brought to a medical professional, and had previously known medical complications stemming from a heart and mouth birth defect. She had previously been removed from her parents' custody for neglect involving her medical care, but was returned after being deemed not medically fragile and therefore having a low risk case.
http://www.sacbee.com/2012/03/25/4364008/public-eye-sacramento-county-silent.htmljfc
---
California falling behind in child abuse death disclosure
May 31, 2012. California.
Two surveys conducted in 2008, measuring before and after compliance with federal requirements, have shown that California had regressed more than any other state from an A- to a C+. This survey revealed that California had ignored numerous federal disclosure requirements involving cases of death or near-death of a child under the care of the state, resulting in an inability to evaluate any potential issues with protective procedures and to resolve those issues.
http://www.utsandiego.com/news/2012/may/31/tp-california-falling-behind-in-child-abuse-death/
Child abuse records must be released, appeals court rules
July 9, 2012. Kentucky.
Following the release of records regarding cases of child abuse that resulted in death or serious injuries that did not include any information that could be used to challenge the cabinet's effectiveness at dealing with these cases resulted in a court ruling stating that all records must include all information or the reasoning behind any redaction of sensitive information.
http://www.courier-journal.com/article/20120709/NEWS01/307090062/Child-abuse-records-must-released-appeals-court-rules?odyssey=mod%7Cnewswell%7Ctext%7CHome%7Cp&nclick_check=1
Children still being abused, dying under state's protection
May 16, 2012. Seattle.
Baby Ti-Ryn was taken off life support after being declared brain dead in a hospital bed October 5, 2010. Just days earlier, concerns were raised to CPS regarding child neglect in Ti-Ryn's case. Weeks earlier concerns had been raised by his mother about his father's neglect (they were separated and undergoing custody procedures), with CPS being non-responsive due to the ongoing custody procedures. Not only is this case a tragedy that could so easily have been avoided had CPS intervened, but over 100 children have died under similar circumstances in the state in the past 2 years. It is an ongoing problem in the state, that seems to have had the same insights and mistakes occur repeatedly over the past 10 years with no improvement.
http://www.komonews.com/news/local/Children-still-be-abused-dying-under-states-protection-151834715.html
Maryland starts to talk about a toddler's death
July 9, 2012. Maryland.
2-year-old Aniyah Batchelor was found beaten to death while under the care of her teen foster-brother's supervision, she is said to have died from blunt force trauma by the hand of a 12 year old boy. Maryland's department of human services has released case details and has evaluated any lapse in procedures or any need for tightening procedures regarding family background checks to prevent any similar situations occurring in the future.
http://www.washingtonpost.com/opinions/maryland-starts-to-talk-about-a-toddlers-death/2012/07/09/gJQApRNCZW_story.html
Officials see child welfare dangers on a North Dakota Indian reservation
July 7, 2012. North Dakota.
A North Dakota Indian reservation has been under investigation recently following two scathing letters addressing the tribal leadership's inability to responsibly, ethically, and legally care for the children. Investigations have revealed things such as children being illegally removed from homes without adequate review and placed into homes that had not undergone the background check process, thereby placing several children in situations resulting in rape, murder, and severe neglect. There are also severe allegations regarding the leadership's unwillingness to identify issues, prevent probable issues, or react appropriately to child abuse cases.
http://www.nytimes.com/2012/07/08/us/child-welfare-dangers-seen-on-spirit-lake-reservation.html?_r=2&hpw&
Okla. Billed $9.5M in fees from foster care suit
June 19, 2012. Tulsa, Oklahoma.
A 2008 lawsuit accusing Oklahoma of not finding safe accommodations for their children has resulted in a 5-year plan to overhaul the Child Protective Services department, resolving caseload issues, unaccountability, and other issues. This revamp is estimated to cost $153 million, and the state of Oklahoma has been billed the lawsuit costs adding up to $9.5 million.
http://www.necn.com/06/19/12/Okla-billed-95M-in-fees-from-foster-care/landing_nation.html?&apID=cba024609e1942529019c708698986fd
State agrees to pay $2.85 million to woman in child abuse lawsuit
May 4, 2012. Tacoma,Washington.
A woman had been awarded $2.85 million by the state who failed to take accurate steps to prevent the child abuse she sustained by her father after numerous reports, convictions, and statements were made by neighbors and other victims. Better follow-up procedures regarding these circumstances have been proposed and, hopefully, implemented.
http://blog.thenewstribune.com/crime/2012/05/04/state-agrees-to-pay-2-85-million-to-woman-in-child-abuse-lawsuit/
State continues to withhold child-abuse records
April 29, 2012. Kentucky.
The case of Ariel's death had raised several issues regarding the transparency of Kentucky's CPS department, and their refusal to release the majority of the records relating to Ariel's case and other child-deaths under their supervision, despite the direct order to do so. Ariel was found dead in her crib, deemed to be the result of being asphyxiated by her father, who had a history of mysterious child-deaths (of his other children) and being physically abusive towards his children (including by his own detailed testimonies).
http://www.kentucky.com/2012/04/29/2168876/state-continues-to-withhold-child.html
California falling behind in child abuse death disclosure
May 31, 2012. California.
Two surveys conducted in 2008, measuring before and after compliance with federal requirements, have shown that California had regressed more than any other state from an A- to a C+. This survey revealed that California had ignored numerous federal disclosure requirements involving cases of death or near-death of a child under the care of the state, resulting in an inability to evaluate any potential issues with protective procedures and to resolve those issues.
http://www.utsandiego.com/news/2012/may/31/tp-california-falling-behind-in-child-abuse-death/
Please donate now and support these pages &
1) Our documentary on the needs of at-risk children and breaking the cycle of abuse
2) Our second book, a collection of micro-bios following at-risk children through their journey
Accepting all donations, small and large. Their lives will not improve without help.