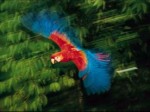 DE: State Investigated Slain Del. Girl's Mom 4 Times
Asssociated Press – November 10, 2014
Child protection officials in Delaware closed four separate investigations into a mother now charged in the beating death of her 4-year-old daughter, closing all of them after ruling that repeated complaints of abuse and neglect were unsubstantiated.
http://www.wboc.com/story/27341558/state-investigated-slain-del-girls-mom-4-times
MN: Lessons from child abuse deaths go unheeded in Minnesota (Opinion)
Minneapolis Star Tribune – November 09, 2014
A Star Tribune examination of state and county records shows little evidence that the mortality reviews are stopping child protection failures. The reviews often take years to complete – and sometimes do not occur at all. What's more, findings from such reviews are frequently sealed off from public scrutiny, despite a federal law requiring more disclosure.
http://www.startribune.com/local/282031701.html
San Antonio Nov 7 2014 Captured fugitive Matthew Aranda sentenced in 3 year old Melody Velasquez death, http://www.foxsanantonio.com/news/features/top-stories/stories/captured-fugitive-sentenced-childs-death-7912.shtml#.VGFWbvnF98E
Bakersfield CA Nov 7 2014 No bail in foster child's death in the killing of 3 year old Serenity Gandara http://www.bakersfieldcalifornian.com/local/x400519558/No-bail-in-foster-childs-death
West Caln township PA, Nov 6 2014 3 year old Scotty McMillan hung up by feet, beaten & killed http://7online.com/news/police-3-year-old-hung-up-by-feet-beaten-killed-in-pa/383684/
Pittsburgh PA Nov 6 2014  five week old baby dead, two other children suffered abuse, Lincohn Levys charged with aggravated assault, Sheena Alston charged with child endangerment.  http://www.wpxi.com/news/news/local/couple-faces-judge-after-death-child/nh2jy/
San Diego CA Nov 3 2014 Daycare provider held on 2M bail in 11 month old Louis Michael Oliver's death.  http://fox5sandiego.com/2014/11/03/daycare-provider-held-on-2-million-dollars-bail-in-childs-death/
TX: Texas Girl Was Taken Away From Parents Because They Smoked Pot, Only to Be Killed in Foster Care (Opinion)
Houston Press – November 06, 2014
While the idea of removing a toddler from her parents' care not for abuse, but for simple marijuana use, is puzzling at best, what's even more disconcerting is that the same rules didn't apply to her foster family.
http://blogs.houstonpress.com/news/2014/11/placing_kids_in_foster_care_for_weed_cases_has_dire_consequences.php
10.27.14 Portland OR Mom Charge in 4 year old sons death was convicted of child abuse in 2012 http://koin.com/2014/10/27/mom-charged-in-childs-death-has-criminal-record/
10.27.14 Bakersfield CA Couple charged in murder of foster child Serenity Gandara http://www.turnto23.com/news/local-news/bakersfield-couple-accused-in-foster-childs-death-extradited-from-mexico-102714
10.24.14 Polson Montana 26 year old Galen Hak shot and killed 3 year old Lonato Moran-allen playing gun tag http://www.nbcmontana.com/news/bail-set-at-100k-for-suspect-in-childs-death/29319198
10.23.14 Des Moines KCRG Two men charged in Des Moines Infant death case http://www.omaha.com/news/iowa/men-charged-in-des-moines-infant-death-case/article_fae12f32-5acc-11e4-831b-001a4bcf6878.html?mode=jqm
10.27.14 Lyman NH Mom trying to kill herself kills 4 month old being tried for murder WMUR channel 9 http://www.wmur.com/news/lyman-mother-charged-in-childs-death-waives-evidence-hearing/29355670
10.21.14 Muncie IN 5 year old Marie Pierre tortured with tools, beaten and burned to death, Star Press;http://www.thestarpress.com/story/news/local/2014/10/20/second-trial-childs-death-begins/17641161/ 
10.23.14 San Antonio TX CPS caseworkers CPS Caseworkers at fault in child's death (not managers) 8 years old under the watch of CPS 2 social workers did not follow up on reports of abuse and neglect
http://www.expressnews.com/news/local/article/CPS-caseworkers-at-fault-in-child-s-death-but-5843277.php#/0
9.28.14   FL, Miami Herald wins award for Innocents Lost investigation of nearly 500 children who had been reported to FL Child Protection and yet died of abuse or neglect over a six year period  http://www.miamiherald.com/news/local/community/miami-dade/article2282650.html
9.25.14 Bay Minette AL Mother indicted on reckless manslaughter in death of 11 month old son John Henry Watson Mccord http://www.al.com/news/mobile/index.ssf/2014/09/mother_who_left_son_in_fathers.html
Child Death Trial Keep Going In Livingston County
Livingston Illinois
Heather Lamie used to ran a foster home in 2011. She recently have been charged with killing a little girl, Rudesill, in May 4, 2011. The coroner found that Rudesill have eight hit on her head and face, seven impact on her back, and 18 on legs and arms. Now she is settled for a 10 years sentence.
http://www.daily-journal.com/news/local/child-death-trial-continues-today-in-livingtson-county/article_a5c95a2b-5baa-54ba-835f-49bf40525e4b.html
Child Died By Mother Found at Apartment
September 28, 2014 Durham, NC
A mother had beat her daughter, four years old Armani Godges, to death. Her boyfriend is also being interviewed and was arrested.
http://abc11.com/news/durham-police-investigating-childs-death-at-apartment/325029/
Child Die By Hanging At Day Care
September 27, 2014 Fulton, Ga
Janna Thompson is being charged for second degree murder with death of toddler. She wasn't watching the child at the playground and the boy hung himself in some twine. Janna came back and see the boy and perform CPR but it was too late.
http://www.wsbtv.com/news/news/local/day-care-owner-faces-murder-charge-toddlers-hangin/nhXBb/
Women Child Abuse Lead To Baby Death
Oct 15, 2014 Denver, Co
Sydney White was a mother of a 11 months old baby. The mother drop the baby on her head and shook the baby by the neck. The baby died at a children hospital.
http://www.kjct8.com/news/headlines/Woman-accused-of-child-abuse-resulting-in-death-formally-charged-279283832.html?device=phone
Child Found Dead In A Crib
Oct. 15, 2014 St. Petersburg, Fl
Karina Welker is being accused of killing her 6 months old baby. She was tired of the crying that there are times she will shook, squeezed, and hurt the baby. The autopsy should that the baby have broken ribs and bones all around the baby body. Police trying to find what charges to charge her with and it is still an ongoing case.
http://www.tampabay.com/news/publicsafety/crime/st-petersburg-woman-charged-with-child-abuse-after-infant-found-dead-in/2202159
Family Massacre
Bell, Fl Sept. 18, 2014
A daughter and six of her kids were shot and killed by their own grandfather Don Charles Spirit. There were rumors of him abusing his daughter as well as his grandkids throughout the years. This was not his first time killing a child, the unfortunate incident happened in 2001 when he was out hunting and shot his 8 year old son. After killing his daughter and grandchildren, he took his life as well.
http://www.pnj.com/story/opinion/2014/09/25/editorial-nightmare-dcf/16227011/
Lawsuit against the Foster Care system
Springs, Colorado Sept. 23, 2014
When Chassie Pietrolungo went to jail, her daughter was sent to the foster care system. It was reported by the police that the 2 year old girl was abused by her foster parent. With the loss of her daughter, Pietrolungo had filed a lawsuit against the state foster care system.
http://www.koaa.com/news/pueblo-mother-to-file-lawsuit-over-2-yr-old-s-death/
On Wed, Oct 1, 2014 at 2:10 PM, Mike Tikkanen Invisible Children <mtikkanen@invisiblechildren.org> wrote:
FL: Editorial: Killings put new spotlight on DCF
Tampa Bay Times – September 26, 2014
The killings of six children in the Gilchrist County town of Bell is the first major test for a retooled Department of Children and Families that has pledged to be open and transparent about child fatalities.
http://www.tampabay.com/opinion/editorials/editorial-killings-put-new-spotlight-on-dcf/2199617
MN: A critical mission to protect Minnesota kids (Opinion)
Minneapolis Star Tribune – September 27, 2014
The measures proposed by Gov. Mark Dayton last week to improve the state's embattled child protection system are pragmatic rather than dramatic. But in determining how to better protect Minnesota children after a Star Tribune story documented 4-year-old Eric Dean's death from child abuse, the prescriptives Dayton launched through executive action this week are a sensible place to start.
http://www.startribune.com/opinion/editorials/277280191.html
FL: Editorial: Nightmare of a DCF
Pensacola News Journal – September 25, 2014
According to the Miami Herald, just two weeks prior to the massacre, the DCF "received a report … that the children of Sarah Spirit, 28, were living with drug abusers… Spirit told the agency she had just been released from jail after violating probation …. At the time, she was living with her father, a 51-year-old man with a record of violence who had once gone to prison for fatally shooting his son in a hunting accident."
http://www.pnj.com/story/opinion/2014/09/25/editorial-nightmare-dcf/16227011/
CO: Pueblo mother to file lawsuit over 2-yr-old's death (Includes video)
KOOA-5 – September 23, 2014
The tragic case surrounding the death of a little two-year-old girl in pueblo could soon be putting the state's foster care system under intense scrutiny.
http://www.koaa.com/news/pueblo-mother-to-file-lawsuit-over-2-yr-old-s-death/
MA: What We Found in a Boston Children's Hospital Policy Manual About Research on 'Wards of the State'
The Blaze – September 24, 2014
"Children who are Wards of the state may be included in research that presents minimal risk?or greater than minimal risk with a prospect of direct benefit."
http://www.theblaze.com/stories/2014/02/20/what-we-found-in-a-boston-childrens-hospital-policy-manual-about-research-on-wards-of-the-state/
Four Arrested In Autistic Child's Death Fort Lauderdale FL 8.27
Tallahassee FL 8.27.14 Child Death Review Panel 
Indiana 8.29.14 Woman charge in fetal murder of her unborn child
Warsaw NY, Wyoming County 8.29.2014  Couple face charges in medical neglect death of teen daughter
Calloway County MO 8.29.2014 Man charged with murder in shooting death of six year old.
New York City NY 8.29.2014 Child care worker charged in toddler death
Robert Guinyard's life and death in SC's child welfare system
Richland County, South Carolina August 17, 2014
The on-going murder trial of 4-year-old Robert Guinyard has sparked considerable interest in reforming South Carolina's child welfare system.  Even two years before Robert's birth, his mother had complaints of abuse and neglect that continued into the time that Robert was born and was with her. He was subsequently placed in foster care and then returned to his mother, in whose care he died after being beaten to death with a metal rod.
Robert is just one of 67 children who died last year even after South Carolina's child welfare agency involved themselves in assessing proper care for the child in question. These staggering numbers suggest that this agency is failing in its duty to protect the children of South Carolina.
http://www.thestate.com/2014/08/17/3623563/exclusive-robert-guinyards-life.html
Brunswick daycare closed due to death of child
Brunswick, GA  August 16, 2014
A Brunswick daycare center, Generation Kids Preschool Nursery, has been closed following the death of a child there. Furthermore, state officials determined that the center might have been violating rules that could have contributed to the child's death.
As of February 24, the last evaluation, no safety violations were recorded, but not all state requirements had been fulfilled.
http://www.wtoc.com/story/26297871/brunswick-daycare-closed-due-to-death-of-child
Woman charged in 16-month-old child's death
York County, CA  August 15, 2014
A woman charged with caring for a number of children, left an 8-year-old and 16-month-old alone and returned to the younger child not breathing. This child had been strapped into a car seat and appears to have accidently been strangled while trying to get out of it.
The woman is being charged with felony murder, child neglect leading to the death of a child.
http://wavy.com/2014/08/15/woman-charged-with-felony-murder-neglect-after-childs-death/
Suspect in child's death arrested: Woman accused of fatal abuse of girl reportedly was living in Vancouver
Clark County, Washington August, 13, 2014
The woman who had been accused of multiple counts of child abuse and even murder of one child resulting from the abuse has been found in a Vancouver apartment. Janet Killough Barreto is wanted in Mississippi after failing to appear in court on charges of manslaughter of the child, in addition to charges of abuse, neglect, and tampering with a witness.
Janet and her husband were both booked in county jail and will be extradited back to Mississippi.
http://www.columbian.com/news/2014/aug/13/child-homicide-suspect-vancouver-ties-arrested/
 Child abuse charges filed in Atwater baby's death
Merced, CA August 15, 2014
Following the death of her child after a dresser allegedly fell on top of the 2-year-old, mother Amanda Klass faces one count of felony child abuse. While she has been described as a hard-working single mother also taking college classes, it appears that the child has been dead for several hours before police were called to the scene.
Ms. Klass had been granted full custody only six days before young Levi's tragic death.
http://www.mercedsunstar.com/2014/08/15/3798138/child-abuse-charges-filed-in-atwater.html
Teen mom caused death of infant son, Passaic prosecutor says
Paterson, NJ August 15, 2014
After the autopsy of a 2-month-old son found dead in his crib, a young mother has been charged in his death. The child was discovered to have suffered serious trauma to the spine and ribs, and bleeding on the brain. The boy's grandmother stated that he died in his sleep but the medical examiner has ruled the death a homicide.
http://www.nj.com/passaic-county/index.ssf/2014/08/teen_mom_caused_death_of_infant_son_passaic_prosecutor_says.html
7.24.14 Baltimore MD
10 year old boy dies in group home currently under investigation (for abuse and neglect).  The boy, unnamed in this article (who are we protecting?) had been the victim of "unspeakable abuse at the hands of his family", was placed in a group home that was under investigation for abuse where he died.
http://foxbaltimore.com/news/features/top-stories/stories/lawmakers-hold-hearing-group-home-after-child-death-30231.shtml#.U9lDEfldV8F
Is this is how we value children in our nation.
7,23,14 Point Pleasant WVA
20 month old Carson Edwards never developed the strength to stand because he was denied food.  Carson died a "long and agonizing death" before he walked his first step.  In West Virginia there appear to be zero protections for children brought home by drug using parents that would use governmental child nutrition money for their meth habit.
http://www.herald-dispatch.com/news/x720302599/Two-charged-with-neglect-in-childs-death
7.27.14 Wichita KS
18 month old Jayla Haag died from terrible beatings that caused her brain swelling, bleeding around her eyes and forcibly removed teeth.  Sedwick County District Judge William Woolley ruled that the Dept. for Children & Families was not liable even though they had been informed about the abuse (another screened out case).
There are four counties in MN that screen out 90% of the child abuse calls that their offices receive (and many states have this kind of record)
http://www.greatbendpost.com/2014/07/27/judge-dismisses-lawsuit-accusing-state-agency-in-childs-death/
7.25.14 Wichita KS
Ten month old (no name in article) baby dies in hot car while in state sponsored child care.
http://www.ledger-enquirer.com/2014/07/25/3217542/kansas-investigation-into-childs.html?sp=/99/164/252/
7.22.14 Morganton NC
Several months after threatening a store clerk with a knife and a felony armed robbery charge, Dustin Wayne Sanders was charged with manslaughter in the death of 4 year old Logan Putnam, the son of his girlfriend.
 http://www.morganton.com/news/man-charged-in-child-s-death/article_0ccb0ac8-120d-11e4-aa2a-001a4bcf6878.html
7.26.14 Asbury Park NJ
Almost all of last year's child deaths were an open case or known to the Department of Children and Families.   The department has had "systemic problems that jeopardize the health and safety of children due to slashed funding and official neglect"  http://www.app.com/story/news/investigations/watchdog/government/2014/07/25/state-child-death-report/13190047/
7.26.14 FL
County by county the cases are described and will be updated at dcf.state.fl.us/childfatality, telling of infants who died in their sleep, children who drowned and those dead because of abuse or neglect.  Because many of Florida's abused and neglected children are handled by private contractors, the counties do not cooperate or know about how children are being treated (or dying) from county to county.  There has been little cooperation between counties or contractors.  A new Child Death Data center is falling short of expectations; http://members.jacksonville.com/news/crime/2014-07-26/story/dcf-opens-child-death-data-it-still-may-not-be-enough
7.21.14 Angelina county TX
ANGELINA COUNTY (KYTX)-An East Texas baby was found dead.
Angelina County Sheriff Greg Sanches says the 2 month old was found unresponsive after her foster mother put her down for a nap.
http://www.cbs19.tv/story/26074796/child-death-investigation-in-angelina-county
Girl's death a turning point—but only if outrage leads to action
Chicago, Illinois
7/22/14
The latest victim of the Chicago gang violence is an 11-year-old girl who was struck by a stray bullet while making s'mores at a sleepover.
Shamiya Adama is but one of many children killed because of the extreme violence in Chicago, yet without significant action there is no reason to hope she will be the last.
http://www.chicagotribune.com/news/opinion/huppke/ct-talk-huppke-turning-points-20140722,0,6274284.story
Two Arrested for Child Neglect Resulting in Death
Mason County, West Virginia
7/22/14
In March of 2013, an infant boy died after severe neglect by his guardians who would, according to investigators, buy baby formula using WIC benefits, then return the formula for money that was then used to buy drugs.
Investigators have stated that internal bleeding followed by deterioration of the organs made for a slow, painful death for the little boy who suffered from anemia and lack of medical care.
http://www.wsaz.com/home/headlines/Two-Arrested-for-Child-Neglect-Resulting-in-Death-268053791.html
Murder, kidnapping charges sought in child's death in Leavenworth
Leavenworth, Kansas
7/21/14
After the fatal shooting of 5-year-old Cadence Harris, authorities are charging the man who kidnapped her, and had a relationship with her mother, with multiple offenses including child endangerment and first-degree felony murder. After taking the child and becoming involved in a police shootout, McGowan and the child were both injured, but she was allegedly not harmed by police bullets.
Cadence had an infant brother who died from SIDS, but whose case was reexamined after another infant of Harris' and sibling of Cadence almost died because of life-threatening injuries resulting from abuse Harris says came from a man named Bryan Quinley.
http://www.kctv5.com/story/26074573/charges-expected-against-marcus-mcgowan
Defense in 1998 child death to argue for DNA testing
Bloomington, Illinois
June 21, 2014
Back in 1998, 3-year-old Christina McNeil was smothered to death, presumably by her father, Barton McNeil. He says that he is innocent of the murder and is calling for DNA testing of several items, with the help of the Illinois Innocence Project, to prove his claims.
Mr. McNeil has stated that he believes his girlfriend at the time, now a convicted murderer in another case, is the true killer of his young daughter.
http://www.pantagraph.com/news/local/crime-and-courts/defense-in-child-death-to-argue-for-dna-testing/article_f52e3c29-1963-5697-ad72-50e50a73d9ea.html
 Jury convicts mother in child death case
Sebring, Florida
June 20, 2014
The mother of four children has been convicted in the death of the youngest, 9-mont-old Milo Rupert, after dying of malnutrition. While the father of Milo says that they tried their best, the four children presented with neglect and malnourishment.
Sandra Jackson was convicted of aggravated manslaughter of a child and multiple counts of neglect resulting in the death of an infant. The father, Kyle Rupert, pleaded guilty to three count of child neglect without great harm, one count of child neglect with great harm, and one count of aggravated manslaughter of a child.
http://highlandstoday.com/hi/local-news/jury-out-in-case-against-mother-with-starved-infant-20140620/
Connecticut DCF Vows to Investigate After 9 Child Deaths This Year
Milford, Connecticut
June 22, 2014
Following the deaths of nine children this year who had been placed with families involved with Connecticut's Department of Children and Families, an investigation is being called for.
All of the deaths are reportedly caused by something other than natural causes.
http://milford.patch.com/groups/politics-and-elections/p/connecticut-dcf-vows-to-investigate-after-9-children-deaths-this-year
Child's Death Being Investigated
Eaton Rapids, Michigan
June 11, 2014
Medical personnel were called to the home of two-year-old Wayland French when he was reported to not be breathing, and unfortunately could not be resuscitated.
While the police in Eaton Rapids do not believe that the child's death was suspicious, they are still investigating the cause of his death.
http://www.wilx.com/home/headlines/Childs-Death-Being-Investigated-262771941.html
Albany exhibit recalls child's death in crash
Albany, New York
June 12, 2014
A new exhibit has been erected in Albany following the death of a three-year-old, nearly 5 years ago, in a drugged driving accident. This exhibit remembers Sierra as one of many victims of drug use, since she died while her mother was driving under the influence of cocaine.
Next year, Sierra's Law is expected to be passed by legislators. It will enable first responders to carry drug test strips, hopefully decreasing the accidents and deaths that result from drugged driving.
http://www.recordonline.com/apps/pbcs.dll/article?AID=/20140612/NEWS/406120316
Negligence lawsuit filed in boy's death in Coral Springs
Coral Springs, Florida
June 11, 2014
Antwan Hope Sr., the father of a 4-year-old boy who was found dead in an apartment one-year-ago has filed a lawsuit blaming the mother and those that allowed his son to visit with her for the boy's death.
Florida's Department of Children and Families and ChildNet are named in the lawsuit as the defendants, unlike the mother, Destene Simmons, who the father says could not care for their child properly because of her "mental incapacity." Mr. Hope believes that it was negligent of these organizations to allow unsupervised visits when they knew Destene once tried to suffocate their child and threatened to harm him previously.
http://articles.sun-sentinel.com/2014-06-11/news/fl-coral-springs-child-death-lawsuit-20140611_1_antwan-hope-sr-negligence-lawsuit-4-year-old-boy
Mother Charged With Murder, Abuse in Child's Death
Aurora, Missouri
June 13, 2014
Second-degree murder charges have been filed against the mother of a deceased 4-year-old boy. Jade Murray is accused of killing Skylar Bradley, who died of a ruptured spleen and who had multiple bruises over his body.
Jade Murray admitted to striking the child that day, while witnesses have claimed that they knew of her hitting child at other times and sometime believed Skylar to be in a drugged state.
http://www.ozarksfirst.com/story/d/story/mother-charged-with-murder-abuse-in-childs-death/22188/M7k4Y3g6PEauyt3fg5WqAA
Child's death in Little Havana shocks family, friends
Little Havana, Florida
June 23, 2014
The death of a young girl, 11-year-old Martha Guzmán, has left her family and community in shock and full of questions. When her mother came home from a coin laundry on Sunday she found her daughter unresponsive and bleeding.
Even though she was hurried to the hospital, she was in critical condition, and died not long after arriving. A neighbor has stated that his daughter had noticed that Martha cuts on her arms. Her death is being investigated by the state.
Read More:
http://www.miamiherald.com/2014/06/23/4196884/childs-death-in-little-havana.html
Mother wants answers for child's death at facility
Florence, South Carolina
June 26, 2014
In December of 2013, twenty-one year-old Fantasia Franklin died of asphyxiation at the Pee Dee Center (McLeod Regional Medical Center) while being restrained in a Posey blanket. The young autistic woman's mother believes that negligence on the part of the staff caused her daughter death.
Her death has been ruled a homicide.
Read More:
http://www.wistv.com/story/25873164/fantasia-franklins-mother-wants-answers-after-childs-death
Kansas man arrested in connection with child's death
Burrton, Kansas
June 26, 2014
The father of 8-month-old Matthew Heironimus was arrested on the charge of aggravated child endangerment following the infant's hospital stay and death. Matthew was left in the care of two children on a leather couch while father Rob Heironimus was outside of the house.
The children left the infant alone for sometime and came back to find him stuck between the cushions of the couch and not breathing. After a few days on a ventilator at the hospital with no brain activity, the ventilator was removed and the child died.
The cause of death has been listed as suffocation.
Read More: http://www.knoxnews.com/news/2014/jun/24/mother-boyfriend-indicted-in-connection-with/?partner=google_editors_picks
Senator Eleanor Sobel Renews Calls for Independent Investigation into Cover-up of Child Deaths Under DCF Care
Hollywood, Florida
June 24, 2014
Florida State Senator Sobel is again calling for an investigation into multiple deaths of children that died while under state care.
She states that there appears to be a deliberate cover-up of these deaths, reporting that for 5 months the DCF (Department of Children and Families) did not produce any child death incident reports. During this time at least 30 children died. In April, these 30 child death incident reports were filed but there was considerable information withheld.
Read More: http://capitalsoup.com/2014/06/24/senator-eleanor-sobel-renews-calls-for-independent-investigation-into-cover-up-of-child-deaths-under-dcf-care/
Lawsuit filed in child's death at Michigan City day care
Michigan City, Indiana
June 18, 2014
A five-year-old child at a day-care center died from asphyxiation after accidentally hanging himself with a jump rope. Officials from Social Services and the Department of Child Services have ruled that the death came about because of a lack of adult supervision.
The day-care center, Tricia's Playhouse, which has been closed down for now has a history of citations and violations including "inappropriate" means of punishment, failing to report a possible case of sex abuse, and missing certification for two staff members.
Read More: http://www.wsbt.com/news/local/lawsuit-filed-in-childs-death-at-michigan-city-day-care/26555744
Mike Toronto Century College
Articles
Mike Toronto
March 11, 2014
GCSO: After baby's death, day care owner hid 14 children
Greensville County, S.C.- Investigators who reported to the death of a 3-month-old baby found a woman hiding 14 children, a toddler alone outside, and alcohol and firearm accessible to children
Pamela Clark Wood was only allowed 6 children in her care
Wood had cleaning fluids and alcohol under the kitchen sink without a child-lock.
Wood was arrested for child neglect, violation of day care licensing and obstructing justice. No charges have been filed for the death of the child.
Read More:http://www.wyff4.com/news/gcso-unlicensed-day-care-owner-hid-14-children-in-basement/24901514
January 11, 2014
Mother faces charges in case involving severe child abuse
A 28-year-old mother faces seven counts of physical abuse, one count of child neglect and one count of resisting an officer. The child showed signs of abuse and blunt force trauma.
Family members reported to authorities that they haven't really seen the child since its last birthday.
The mother said the burns on the child's hand and forehead where from the radiator and that scratches where from rubbing against the wall. The mother made more excuses for the bruises and a cigarette burn on the child and other marks on the child.
In some incidents, the child stopped urinating and eating.
The child's father was not willing to help and the mother took her frustrations on the child.
Read More: http://fox6now.com/2014/01/11/milw-mother-faces-charges-in-case-involving-severe-child-abuse/
February 14, 2014
Six Children in county died last year because of neglect
Eight of the ten children that died from abuse or neglect were already through the CPS system.
Six of the deaths were the result of neglectful supervision. Four of the children drowned, one ingested poison, and the other was killed in a drunken driving incident.
Two deaths in the county occurred in a child care setting.
Read More: http://www.mysanantonio.com/news/local/article/Six-children-in-county-died-last-year-because-of-5236306.php
March 21, 2014
2 Charged with child neglect; 1 case led to boy's death
 Two Fort Waynes residents were charged with child neglect in unrelated incidents. One of the incidents involving 22-year-old Marisha Bradtmueller lead to the child's death.
Police arrived and found the child unresponsive and malnourished and living in deplorable conditions.
Marisha had an in-home health care provider but had not been using the service. She also missed multiple medical appointments and had not feed the child enough.
The other case involved a child that appeared to be a victim of shaken baby syndrome. The child is in critical condition. The mother has yet to be charged.
Read More:  http://www.journalgazette.net/article/20140321/LOCAL07/303219974/1002/LOCAL
January 15, 2014
New York criminal complaint details torture and death of 4-year-old boy
Myls Dobson was 4-years-old when police found him unconscious in luxury highrise.
A criminal complaint said the boy had burn marks and abrasions on various parts of his body, marks from objects around his body, bruises from restraints, lacerations on his fingertips, and bruises and scars on his back. The child was also malnourished.
The child was dropped off by the father who had custody of the boy. King told police she removed a hot rack from the oven and put it on the child's leg and other acts of torture.
King did not provide an explanation for the acts of violence against her son. Autopsy results are pending.
Read More: http://www.cnn.com/2014/01/10/justice/new-york-boy-death/
January 19, 2014
'Exorcism' attempt alleged in death of two children
Monifa Denise Sanford, 21, and Zakieya Latrice Avery, 28, are accused of stabbing two young children to death in an attempted exorcism. Two other children remained hospitalized after the incident.
Police were called after a man found one of the children outside. The two women took the child back inside. Officers were unable to enter the house when no contact was made with the owners.
Neighbors heard noises throughout the night but in the noticed a vehicle open and a knife laying outside.
Read More:http://articles.baltimoresun.com/2014-01-19/news/bs-md-exorcism-20140118_1_police-officers-first-degree-murder-townhouse
February 23, 2014