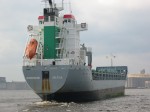 From the Huffington Post Today;
3 People Shot In 1 Week By Toddlers Wielding Guns
At least three people have been shot within a 7-day span due to toddlers getting access to guns.
Monday at around 9:30 p.m., two 3-year-olds were playing with a shotgun in a Baltimore home, the Baltimore Sun reported. Police told the Sun that the two kids found the gun in one of their bedrooms, though it's unclear why it was there.
The gun went off and hit one of the children, a boy, in the lower leg. He was taken to a hospital and was in stable condition as of Monday night.
Just two days prior, a 3-year-old girl in Lorain, Ohio was listed in critical condition after her 4-year-old brother shot her in the head. The siblings were playing at home alone when the boy found a .40 caliber handgun. Police said the boy was crying and holding his sister in his arms when they got to the scene, and that he told them multiple times he was sorry.
On October 27, Patrick Sanders, 20, was sleeping on the couch at a Houston-area apartment when his loaded pistol slipped out of his pants and a 3-year-old boy in the home picked it up. Sanders was shot in the face as he tried to get the gun away from the boy and it accidentally went off.
There are no definite statistics on how many people every year are killed or injured bychildren getting their hands on guns, according to the Washington Post.
"We know how many times children die each year as a result of gun deaths," Jon S. Vernick, co-director of the Johns Hopkins Center for Gun Policy and Research, told the Post in September. "We don't know how many times children pull the trigger and someone dies."
 Like Us On Facebook | 
 Follow Us On Twitter | 
 Contact The Author