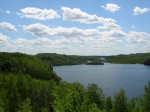 Friends,  this conversation at the Star Tribune draws attention to the cold hard reality that children have no voice in the homes they are raised in, child protection, or the legislature (they can't vote) and without reporters like Brandon Stahl and Ruben Rosario, not much attention is given to the sadness and terror abused and neglected children live with every day.
star tribune April 25th 2014
http://www.startribune.com/opinion/commentaries/256767191.html   My response to Toni's article; http://www.startribune.com/opinion/commentaries/257745231.html
County commissioners and human services staff know the critical role counties play in ensuring the safety of children. All children have the right to be safe and all families have the right to assistance in times of difficulty and need. Counties strive to perform this role to the best of our abilities, which is why the Association of Minnesota Counties supported the Office of the Legislative Auditor's February 2012 evaluation of child protection screening practices across Minnesota.
Counties and the state work together to ensure the best practices are in place. The OLA report on child protection screening concluded the following:
• Child protection agencies adequately administer intake of child maltreatment referrals;
• Child protection agencies' screening methods are conducive to making objective decisions that are consistent with state law, and;
• Variation in agency screening decisions reflect many factors, including interpretation of state law, agency perceptions of risk and the information agencies consider during screening.
A central theme in the April 20 article "7 of 10 abuse calls not checked" was that Minnesota counties appear to "screen out" more reported cases of child abuse than other states, and that the percentage of cases that are closed without investigation varies between Minnesota counties. But it's important to look beyond the data points to the data collection to understand these differences.
Increases in the statewide "screen out" rate from 2000-2010 may reflect changes in data recording practices rather than changes in agencies' screening decisions. In 1999 a new data reporting system was implemented. As counties became more adept at using the new system the amount of data reporting increased. However, the actual number of reports "screened out" did not.
Despite the resulting higher "screen out" rate, Minnesota did the same number of assessments per year from 1996-2010, with a low of 16,384 in 2001 and a high of 19,846 in 2006, even though our child population is decreasing. While serving the same number of families, counties now document information received in a more consistent manner.
We believe it's misleading to compare Minnesota screening practices to other states because of the variation in state laws, data collection systems and data retention practices.
Beyond the data, our most important job is to provide support to children and families. Though a report may be "screened out" that doesn't mean no action was taken to assist a family. While a report may not meet the statutory threshold for child protection, counties offer other services to assist families. Minnesota has a statewide Parent Support Outreach Program (PSOP), as well as mental health services, chemical dependency services, and community resources that assist parents in providing a safe home environment. The OLA report shows that in a survey, 65 percent of agencies report offering other services in "screened out" cases "sometimes" and 29 percent offer other services "often/always."
Counties dedicate significant funding and staffing into the area of child protection because of the high priority we place on the safety of children. We are committed to improving child protection processes, working as required within the bounds of existing state statutes. Counties have worked to implement the OLA report recommendations by:
• Participating in a Department of Human Services (DHS) work group of counties, tribes and stakeholders to review state screening guidelines and make appropriate adaptations;
• Increasing training in intake and screening for county agencies, and;
• Working with DHS in clarifying data retention policies and rules surrounding "screened out" reports, accepting reports from anonymous reporters and what type of ancillary information can be used in the screening process.
These are important steps forward and counties are committed to the most effective use of the resources available, beyond merely complying with statute or implementing the OLA recommendations, to achieve the important goal of safety and well-being for all of Minnesota's children.
Toni Carter is a Ramsey County commissioner and 2014 president of the Association of Minnesota Counties.

My response to Toni's article; http://www.startribune.com/opinion/commentaries/257745231.html
It hurts me to see people in high positions who are responsible for child protection make claims that there's nothing to see here, things are just fine, child protection is working as it needs to ("Counties are committed to safety of kids," April 25).
There is very little fine about it, and by accident or by design, information about it is hard to find and rarely published. By almost any measure and from my perspective over many years as a volunteer guardian ad litem within the system, there are not enough resources, record keeping is poor, child protection cases need to be over the top to get into the system, and children stand only a small chance of getting what they need to recover from the years of abuse and neglect they have suffered.
Things have gotten worse since Minnesota went from screening out one-third of the cases to screening out two-thirds. Screening out 90 percent of cases (as four Minnesota counties do) is a very big deal.
Abused and neglected children have no voice. They are invisible, silent, until a mandated reporter makes a report and it is recorded somewhere (and the report is not ignored or discarded) or until a baby is found raped or killed and makes the paper. Thank you, Brandon Stahl, Star Tribune reporter, for "7 of 10 abuse calls not checked" (April 20). The discrepancies between counties when it comes to child protection are a very serious matter. It's not OK to leave children in dangerous homes. It's cruel.
Former Minnesota Supreme Court Chief Justice Kathleen Blatz's statements that "90 percent of the youth in the juvenile justice system have come through child protection services" and "the difference between that poor child and a felon is about eight years" are still true today.
Social workers, educators, foster and adoptive parents, and others working with abused and neglected children work with the training, resources and support that they have. Short them, and we short children.
While counties offer services to some of the two-thirds of families that are screened out in Minnesota, most of those services are declined. The child remains in a home that could very well be toxic and nothing is done. About half of my guardian ad litem cases involved child sexual abuse (one as young as 2, two as young as 3 and none older than 11 when the abuse started).
The good news is that we are finally talking about this. Until the layers of this onion are peeled, and the layers of inadequate and problematic policies are identified and discussed, we will live with the racial disparities, education, safety and justice issues that would be solvable except for our own negligence.
Ramsey County Commissioner Toni Carter's argument that it's misleading to compare Minnesota to other states proves the point that we are scared to death to measure or investigate this "onion."
We are living with fourth and fifth generations of abused and neglected children raising their own families of abused and neglected children. Coping skills do not come with the stork. Non-coping children become dysfunctional, mentally unhealthy adults.
Once the cycle is broken, children grow up to lead productive lives and have families with happy, successful children. Until the cycle is broken, we will live with very unhealthy adults, crime, troubled schools and full prisons. The cycle will not be broken until we put these issues on the table, discuss them and come up with better answers.
I'm tired of people talking about how highly our community values children. We pay day care workers about the same wage as food service workers, and our day care workers don't have degrees in mental health or other fields as they must in other advanced nations. We expel more children from day care than any other industrialized nation. The United States leads the world in sexually transmitted diseases among its children. About a third of the children in the child protection system are taking psychotropic medications (they can't argue about it); in the juvenile justice system, that number is doubled. We trail the industrialized world in reducing child poverty and our records on prenatal care and fetal-alcohol births are abysmal.
This is how we value children.
Social workers are trained to not speak about these things. There really is no one to speak for abused and neglected children unless the child is lucky enough to have a guardian ad litem willing to speak out. These children need a louder voice in our community.
Become that voice for children. Contact your legislator about supporting funding for early-childhood programs. Call now; it's important.