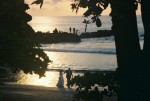 Last night KARA board members Sam, Tiffin, and I attended a small gathering of people committed to improving the lives of abused and neglected children to meet and talk with Jane Stevens, journalist and founder of ACEsTooHigh and the ACEsConnection.
Jane spoke about the impact the ACEs research is having and how different states are approaching the powerful information on how trauma impacts children that continues to flow from the medical community.
Awareness of the ACEs scoring is hugely important and communities that are working to implement programs  that reverse or mitigate the impact of childhood trauma  are seeing improvement in graduation rates, a decline in crime and prison populations, much safer and happier neighborhoods.
The opposite side of this approach are DR. Bruce Perry's words that if these issues are not addressed, "25% of Americans will be special needs people by the end of this generation".  He spoke that sentence 8 years ago.  And he & the medical community have more than adequate research to back up that statement.
Jane Stevens s the most informed and articulate person I've listened to in this field.  She has a unique perspective as a researcher/reporter who has read and studied the huge volume of information not just from a single aspect of child abuse and neglect, but from the various institutional perspectives as well as how different communities within the states are seeing with the use or non-use of the ACEs research and recommendations.
If you read nothing else today, introduce yourself to www.ACEsTooHigh and http://www.acesconnection.com/