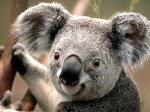 Tony Fischer and Tiffini Flynn Forslund conducted KARA's first interview (of many being scheduled) with St Paul School Board, Vice Chair Keith Hardy.
Keith Hardy setting his sights even higher
Keith knows how abused and neglected children need help to achieve the outcomes necessary to succeed in school and he has solid ideas for improving outcomes for both children and schools.
This was a great beginning to exploring issues impacting at risk children and discovering what needs to happen to make life better for children, our communities, and our institutions.
The systemic issues that affect our schools are key to changing the same systemic problems in our society. 
Learn more about KARA's tpt documentary partnership project support KARA's tpt documentary project