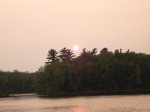 Support KARA's MN Public TV documentary project  Your donation will help KARA bring this powerful story to a statewide and national audience through television and social media.
We are also seeking help us with reporting, writing, and building a greater social media presence.
Do you have the skills to help us accomplish our goals of building awareness and bringing positive change for at risk children.
email us a little information about yourself at info@invisiblechildren.org