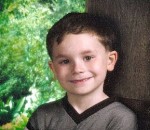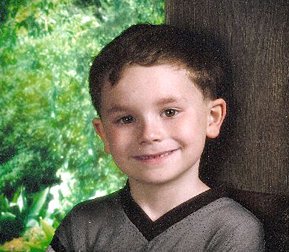 MN Public TV is partnering with KARA for a once in a lifetime opportunity to improve the lives of abused and neglected children.  To do this we need your help.
KIDS AT RISK ACTION (501(c)3 non-profit, is partnering with Minnesota Public Television (TPT) to tell the INVISIBLE CHILDREN's story through compelling interviews with children and adults within the world of child protection.  KARA needs your support and asks for your gift to help make this project happen.
Larger donors will be featured on the program, invited to the pre-screening party at TPT (St. Paul), and receive priority consideration for all new projects as they develop.   This project will be a big part of our ongoing efforts at KARA.
Donate Button or Contact me directly to help KARA complete this project mike@invisiblechildren.org
Program purpose; Create awareness of the critical issues impacting at risk children & identifying how to break the cycle of child abuse and neglect.
Program themes; Mental health and coping skills, and the basic rights of children to safety, healthcare, and education.
Program production; Experts and personal stories of children and adults within the child protection system.
Program look and sound; Serious and inspiring
Target audience; General public with attention to legislators, and everyone touched by our child protection system
| | |
| --- | --- |
| PURPOSE/KEY OBJECTIVES: | To create awareness that builds adequate understanding of the key issues underlying our epidemic of child abuse and mental health issues to a tipping point where public support and legislation will turn fast enough and hard enough to stop the cycle of abused and neglected children producing the next generation of abused and neglected children (and the related crime and institutional problems that result from these toxic homes).   Once the cycle is broken, the next generation can be normal.  Until the cycle is broken, preteen mothers without parenting skills and adolescent felons are the norm*. |
| KEY THEMES/ESSENTIAL ELEMENTS: | Core issues;• Mental health and coping skills – if not delivered in the home they must come from the community or crime and prisons build, and schools and our communities will continue to struggle.   Instead of facing the core issues troubling abused and neglected children, "Our institutions today are creating exactly what they were designed to stop"*.   Child protection services we are seeing the fourth, fifth, and sixth generation of abused and neglected children re-entering the system with their own dysfunctional families (because they don't have the mental health* or parenting skills to do otherwise).*Dr Read Sulik's definition of Mental health is "the ability to cope in ones environment".• Children's Civil Rights and protection under the law.  Child abuse and neglect are underreported and euphemized in the media and in child protection services.  County and state record keeping is insufficient leading to a lack of understanding, support, training, and achievement at all levels.  There is almost no public discourse and lawmakers pay little attention to the needs of abused and neglected children.• The committed and hardworking people doing the work cannot meet the existing needs of the children they serve (only the worst cases get in to the system) and the privations of these children regularly exceed the training, resources, and capacity of our institutions.  Political neglect and lack of public awareness keep things the same. |
| PRODUCTION DESCRIPTION:                     (Key elements for bidding) | The documentary will blend experts and personal stories. The personal stories will need sensitivity to capture – they may also require creativity in b-roll (I am thinking about the special effect graphics in the 4th Make It Ok using photos, or artwork).  There is a likely need for graphics to emphasize the data as well.This is likely a 30-min documentary done in 3 parts. Those "parts" will be useful as separate pieces to use in community work.  So there may need to be extra editing time for the "polish" of the doc and some packaging for the 3 segments for web use.  This is also a project that will benefit form a highly produced 2-3 min highlight overview. |
| PROGRAM PERSONALITY:                            (Tone, Spirit, Look and Sound) | Serious yet inspiring, |
| TARGET AUDIENCE(S):                                           (On-Air, On-Web, In Community) | 1) General Public.  Without the general public's awareness, legislators are not called and votes are not cast for subsidized day care, crisis nurseries, and other necessary early childhood programs.  KARA maintains that because the general public is so under-informed and misinformed, there is very little pressure put on the people that could make a difference and very little support for the programs, people, and policies critical to making change for at risk children.2) All service providers to at risk children.  These are the people tasked with taking care of and "fixing" the broken children in and around the child protection system.  This is a rapidly growing sector of our community and includes foster/adoptive parents, educators, health care workers, juvenile and justice workers, and a growing number of employers trying to do their part by hiring troubled youth.  The growth in troubled youth (and the people working with them) has been exponential these past twenty years and more and more people are being impacted.  |
| PRODUCTION REQUIREMENTS:                                 (any details that would help for bidding the project) Locations- Field, Studio; type of interviews; b-roll needs; graphics, music, etc. | Expert interviews (in studio or on location)Personal stories (field only)Graphics – special treatment for photos, art, newspaper articles and other creative approaches to b-roll for cover are highly likely.  1-2 graphics that emphasize the data (the $10million kid) visually likelyB-roll – powerful b-roll of "real life" moments.  We don't want this to be "too Minnesota" but very "real life"Music will be important for enhancing the tone – stock music if possible but have a cushion?Let's be sure to have extra time on this too for blogging, social media etc.  This partner knows how to maximize what we can offer!Let's also budget for a board room premiere party (35-40 people) with food as that may enhance their ongoing work. |
| POSSIBLE INTERVIEWEES:                              | The great news is Mike/kara have the stories and can line up the interviews. See separate doc for stories. |
| POSSIBLE PLANNING RESOURCES: | Kara has quite an energetic board and volunteers who will help constructively and can open doors to all the stories. |
| BROADCAST LENGTH: | :30 |
| PROMOTION/COMMUNITY ENGAGEMENT: | Kara is extremely active with community engagement,  They will do a lot and will maximize what we do. |
| Short Form/Promos:                                         (for air/web/DVD, length, etc.) | Yes – short form 2 min for web and maybe tptMNShort for segments form show 5-8 mins for web |
| Web Delivery Options:                                                     – www.tpt.org tptOnDemand                              – YouTube/iTunes etc                                              – Web page dev't                                                 – Other | Tpt.org and YouTube so they can embed on their own web site |
| DVD Options:                                                (chaptered, graphics, other specific features) | DVD – we will give them master file to charter a DVD with an outside vendor if they decide they want DVD's – no need for DVD special things in our budget |
| Subtitles/Translation | None |
| Other Services: | Captioning for all short form as well as the program |