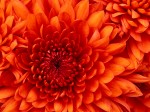 Can you imagine appointing people that hate or at the very least, have no concern for at risk  children, to high level positions that direct the policies affecting the safety of those children?
Five of the top AZ Child Protective Services administrators conspired to break laws that were meant to keep children from violent and toxic homes. Jan Brewer, Arizona's Governor was aware of the policy and did nothing.  The report claims that there was no malicious intent, but I would argue otherwise as someone who has seen the results of prostituted 7 year olds and violently abused four year olds.  These people knew what they were doing.
The good news is that those five people have been fired.
This travesty of justice reminds me of the evil Indiana Governor, who when seeking the Vice Presidential nomination (Mitch Daniels) redirected the funding promised to families adopting special needs children (after the five hundred adoptions had been completed).  This was a statutory promise made to people adopting special needs children.
I met with some of those families.  Most of them were poor and middle class folks and the small amounts promised them for the transportation, education, and health care of their adopted children meant allot to them and to cheat them out of it for political gain (Mitch redirected the funds as rewards to his political cronies) seemed to be a criminal act (again, the promise was made by the state to these people – and then broken).
Truly, the wrong people are in jail.
Sign KARA's Petition to make health, education, and well being available to all of America's children 
Sample 4 minute video of Mike's awesome talk on child protection in America (invite me to speak at your conference – Mike@invisiblechildren.org )
States that punish children for being born into the wrong home;
Louisiana gets last place for Infant mortality & 49th for child poverty (Mississippi is 49th & 50th in these areas),
Texas is 50th in teen moms & uninsured children & 45th in child abuse deaths.
South Carolina is dead last in overall child welfare & 48th in child mortality.
Indiana is 49th in overall child welfare & perhaps the meanest state for special needs children (Governor Mitch Daniels saw to that)
New Mexico is 48th in births to teen moms, child poverty, and overall child well being.
Alaska is 49th in children dying between the ages of 1 and 14, and 50th in teen deaths.
From Verdnes.com;
4/23/2014 3:07:00 PM
Six state workers fired following probe of Child Protective Services
PHOENIX — Six state workers associated with having nearly 6,600 reports of child abuse ignored were fired Wednesday.Charles Flanagan, head of the new Division of Child Safety and Family Services, said five were people working for him who were found to have been instrumental in crafting and implementing a policy that resulted in ignoring state laws which require all complaints be investigated.

Flanagan said the firing came after review of an extensive investigation conducted by the state Department of Public Safetyof exactly who was accountable for ignoring the law. He said these are the people most responsible.

Separately, Clarence Carter, director of the Department of Economic Security, fired a sixth, Sharon Sergent, who had been deputy director of programs at his agency. The DPS report said she had oversight of what had been Child Protective Services and that she was aware that complaints were not being investigated.

But Flanagan said that DPS report found no evidence that Carter, who had been in charge of what was Child Protective Services until the duties were removed from him last year by Gov. Jan Brewer, knew of the unofficial policy of marking cases NI, as in "not for investigation.' He would not answer, though, whether he thought Carter should have been aware of what was going on at the agency.

The report apparently satisfied the governor: Press aide Andrew Wilder said Carter remains a part of the Brewer administration.

Flanagan said there appear to have been others either involved in the policy of ignoring the law or at least aware of it. But he said they left the agency before the lapse was discovered last November.

He also said the DPS report showed no evidence of a malicious intent by the five who had been working at what was Child Protective Services.

"It appears what they were trying to do is take some of the workload off of the field,' he said, with abuse and neglect complaints coming in faster than caseworkers could handle them. Complicating matters, he said, were cuts in the CPS budget.

"This group became the de factor leadership of CPS,' Flanagan said. He said they made the determination there was a "crushing workload.'

"And so they made a decision, a very bad one, a dysfunctional decision, to remove case from the field by taking those reports, reviewing them, based on very nebulous, amorphous rules,' Flanagan said.

But what made the problem worse, Flanagan said, is they not only broke the law with the goal of prioritizing cases, they didn't even do a very good job of it.

In following up on those nearly 6,600 uninvestigated complaints, child welfare workers subsequently removed 500 children from their homes. And that's with 1,000 complaints yet to be fully reviewed.

The DPS report comes as a separate group of state officials and lawmakers is working to craft legislation to actually make what was CPS into a full-blown independent state agency with Flanagan, as its boss, reporting directly to the governor.

Brewer has said she will call lawmakers into special session to form the agency after that report is done. She also wants legislators to provide more funds for caseworkers than they already have approved for the coming year.

Flanagan said much of what DPS investigators found was not new. He said much of how the NI policy was set up was previously discovered by what was dubbed the Child Advocate Response Examination team named separately by Brewer to see what went wrong.

But Flanagan said the DPS report provides documentation of "how dysfunctional the agency is.'

"This organization was sick and was not healthy and needed to be completely overhauled,' he said. "And that's what we're in the business of doing.'

He said just separating out what was CPS from DES will go a long way toward that goal, saying a smaller agency means greater control from the top and "less dependence on a much larger bureaucracy.'

Rep. Kate Brophy McGee, R-Phoenix, said Wednesday afternoon she was still studying the extensive report. But Brophy McGee, who co-chairs the special panel looking at formation of a new, improved child welfare agency, said she sees the investigation as simply one step in that process.

The firing of the five who had worked for CPS was not a surprise. They had been on administrative leave for months.

Sergent's firing, however, came without prior notice.

Flanagan said all were "at will' employees, meaning the state needed no reason to fire them.