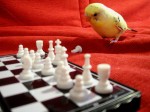 Today's Star Tribune *article by Brandon Stahl draws attention to the thousands of children that are neglected, abused, traumatized enough to be seen and reported by others.  The vast majority of child abuse is never seen and never reported.
Minnesota, decided that denying children safety saves money.  Statewide our screened out average is 71% compared to the national average of 38%.  It is one thing to read about the horrid conditions facing babies and children, another to meet the child and see what sex, starvation, neglect, or other forms of violence actually does to a 5 or 10 year old child
I've written about the 7 year old foster child that hung himself and left a note about Prozac and visited a 4 year old in a hospital suicide ward.
Half of the 50 children in my CASA guardian ad-Litem caseload were sexually abused.  One as young as 2, at least two were 4 or younger.  One child prostituted at 7, another  was tied to a bed, brutally beaten and left alone for days at a time, without food or water (for four years, from 4 to almost 8 years old).  The effects last a lifetime.
Had the state spent the small fee to do a background check on the man requesting this boys custody, they would have found a court order keeping away from young boys as well as him being in prison at the time of his custodial request for the same crimes he was about to commit on his son.
MN screened out 48,000 of the 68,000 cases of child abuse last year leaving abused and neglected children to the toxic environments that ruin their lives forever.
The World Health Organization defines torture as "extended exposure to violence and deprivation".  Every child in my caseload had been tortured.  Only the worst of the worst cases make it into the system.  Bruised and bleeding just isn't good enough anymore, it appears that a child needs to be near death or trying to kill themselves or someone else before our child protection system will even look at the case.
Rich Gehrman points out that 22,000 reports of child abuse in MN would have been investigated if our state met the national average.
We talk big about our religious values and how we value children in America, but it is a lie.
We have all kinds of reasons to leave children in unhealthy, unsafe, and often horrid conditions and then apply our standard punishment solution to the behaviors these children can't help but develop as juveniles.
We push these children into a legal system that is overwhelmed and under-resourced (just like the child protection system).
25% of America's youth are tried as adults, over 60% of the youth in juvenile courts system are using psychotropic medications (over have of those have multiple, chronic, and serious mental health issues).
Because we let unhealthy children become unproductive and unhealthy adults, our nation now has almost ten times the prisons per capita as the rest of the industrialized world, ten times the crime, the murder and mass violence, and we lead the world in STD's, mental health problems, and unsafe streets.
Note, we are a leading "industrialized" nation when it comes to the quality of life indices that we have measured ourselves against for over fifty years (ie, don't compare us to third world nations).
For those of you who believe we are saving money by denying children the most basic rights to safety and health, let me demonstrate how wrong this is.
Art Rolnick and Rob Grunewald, established through an extensive Federal Reserve bank study in 2003, that the return on investment for early child hood programs provided the highest return a government could invest in.  My personal experience as a CASA guardian ad-Litem is the huge cost to society of the children that were shorted in the system.
The small money saved by not investigating the father mentioned above (perhaps a few hundred dollars) had cost the state in excess of 3 million dollars for the son when he aged out of foster care (that does not include the people he stabbed, the teacher he beat up, or that he has AIDS, and will always be a state ward).  No one wins here.  We all lose.
Let's do the right thing and value children.
Sign our petition for the most basic right for children (it's the right thing to do).
*Brandon Stahl's Star Tribune article; 7 of 10 abuse calls not checked 
Sample 4 minute video of Mike's awesome talk on child protection in America (invite me to speak at your conference – Mike@invisiblechildren.org )
Minnesota counties 'screen out' most child abuse reports

Article by: BRANDON STAHL , Star Tribune
Updated: April 21, 2014 – 10:09 AM

Bill would require better tracking of child abuse cases that are screened out without investigation.

hide

The casket of Demond Reed, 4, during a wake at The Shiloh Temple in Minneapolis on Monday night. He was beaten to death by his aunt.

Photo: Carlos Gonzalez, Star Tribune

Star Tribune photo galleries

view larger

Minnesota's counties received nearly 68,000 reports of child abuse or neglect last year but closed most of those cases without investigation or assessment.

A review of state and federal data by the Star Tribune shows that the number of child abuse reports being screened out without any protective action rose last year to the third-highest rate in the country.

In all, the state screened out more than 48,000 such abuse reports last year ­— and authorities often made their decisions after only gathering information from a phone call or a fax.

What happens to those cases is largely unknown. Records are not open to the public. Many counties also don't keep track of closed cases, potentially resulting in multiple reports of abuse of a child without intervention. A bill advancing through the Legislature would require counties to keep information on screened-out cases for a year to spot recurring child abuse.

"We're finding gross discrepancies in what one county does vs. another," said the bill's sponsor, Sen. Jeff Hayden, DFL-Minneapolis.

Red Lake County in northwestern Minnesota screened out nearly 93 percent of its cases last year, the highest in the state, taking in only three of the 41 child abuse complaints it received, according to data from the Minnesota Department of Human Services (DHS). Le Sueur County, about an hour south of ­Minneapolis, was second highest, rejecting 89 percent of the 453 abuse reports it received.

Houston County in ­southeastern Minnesota closed only 5 percent of its complaints without investigation, the state's lowest percentage.

The screened-out reports can be an early warning. Nicollet County received a report in 2007 of suspected child neglect by Mona and Russell Hauer but chose not to investigate, records show.

Five years later, Mona Hauer brought her 8-year-old son to a Mankato hospital. His bones pressed against his skin and he weighed just 35 pounds. Doctors admitted him to intensive care and diagnosed him with failure to thrive and anemia. Authorities accused the parents of starving the child and confining him in a basement, and charged the two with child neglect.

Only six counties screened out a higher percentage of their reports last year than Nicollet.

"This is something to be extremely concerned about," said John Mattingly, a senior fellow at the Baltimore-based Annie E. Casey Foundation, which studies child welfare. "It's happening because the initial criteria they have set allows too many cases to be dismissed before you even take an initial look at them. If you want to know what that's about, it's about controlling caseloads."

Erin Sullivan Sutton, DHS' assistant commissioner for children and family services, defended the state's record of investigating child abuse and neglect by pointing to a state audit released in 2012.

That audit found child protection agencies made decisions on whether to investigate in a "reasonable and deliberative manner."

Sullivan Sutton said screen-outs have nothing to do with caseload or budgetary concerns. Rather, she said the majority of the abuse reports don't meet the statutory requirements for a county response.

"We cannot intervene or interfere with families unless statutory thresholds are met," she said.

Brandon Stahl • 612-673-4626

I am forbidden from printing the entire Star Tribune article.  Please click on the link at the beginning of the article to read the complete article.