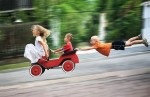 It hurts me to hear destructive criticisms about how teachers are the cause of badly performing schools, social workers blamed when a baby dies a horrid death while under County supervision, and most recently an all out diatribe against the uncaring volunteer guardian ad-Litems in America.
These professions are not entered for the great wealth or social prestige that accompany the difficult work that come with the job.  Educators are dealing with mental health issues, the impact of poverty, abuse, and homelessness as our society becomes less well off, and recently, less well governed.  Social workers are expected to work miracles with terrifically damaged children in toxic homes,  drug and violence issues, huge caseloads, and few resources to fix anything.  
Volunteer guardian ad-Litems work with badly damaged children trying to guide them through a complex and bureaucratic court system in the hopes of saving them from both the system and the traumas they have suffered from.
Years of infighting between our governing parties has politicized children's issues and created a real lack of  support for people doing the work for children in America.
For many years our nation had the best schools, the healthiest children, less child poverty and safe cities.  Politicizing child friendly programs has reduced their support and caused suffering to all of us, but especially the children served by the programs.
Today, we pay daycare workers what we pay food service workers (the least paid people in the nation) and most states have no educational requirements for doing the work.  Hair dressers in MN need 1500 hours of training to cut your hair but until very recently, no training for providing child care.  Our state also eliminated subsidized daycare (the waiting list is over 4000 names long – why apply?)
As a volunteer guardian ad-Litem, I've seen the awful results of drunk uncles and boyfriends in charge of young children while mom goes to work.
Most other industrialized nations require degrees in early childhood education.  Daycare and Pre-K education are the rule in the rest of the industrialized world, but not here.
American charges 25% of juveniles as adults in the criminal justice system.
Mental health problems among youth are exponentially more problematic in this nation than they are in any other advanced nation.  When measured, 1/3 of youth in child protection systems are on psychotropic medications.
In the juvenile justice system, about 60% of the youth have mental health issues, with about half that number suffering from chronic and multiple diagnosis.
To understand the depth and scope of knowledge necessary to make good decisions by the workers in these complex and tortured child protection and juvenile justice cases will take more training and resources than the system can provide until we as a society decide that the core problems are worth solving.
Blaming and hating solves nothing friends.  Please, let's work together to bring sound public policy to children's issues.
"What we do to our children, they will do to society" (the philosopher Pliny The Elder, 2500 years ago)