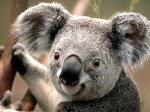 Most other industrialized nations require at least certain levels of education for daycare providers.  Finland, Norway, Sweden, and a host of others demand mental health and child care college degrees for people working with toddlers and children.
Our nation pays daycare workers less than food service workers, the least paid employees in America (a direct reflection of what we think of children as a culture)
U.S. daycare providers expel a higher percentage of problem children than any other nation and it is a growing problem.  While mass shootings and school shootings capture our attention with great regularity, there is also a frightening consistency to child death in toxic day care environments.
It is just wrong to blame poor people for not being able to afford better daycare for their children.  In MN the waiting list for subsidized daycare is 7000 names long (why apply?)
The people I've known that have children in poor quality day care often have two jobs and struggle mightily to lead a normal life while raising their children.  There is a callousness and political meanness that permeates our communities towards people at the low end of the economic scale that no religion would accept as policy.  What follows are recent daycare tragedies and they don't include the crack/drunk uncle that so often becomes the babysitter when mom can't afford real daycare that you never read about.
Buy our book or donate  Sample 4 minute video of Mike's awesome talk on child protection in America  Recommend Mike's Invisible Children talk for TED
Receive our weekly updates on child protection issues by sending an email request to; Info@invisiblechildren.org
Follow us on Twitter http://twitter.com/KidsAtRisk   Recommend Mike's Invisiblechildren talk for TED
Baby's Death Leads Police To 14 Kids Hidden In Daycare Basement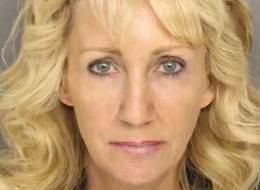 A South Carolina woman who allegedly operated an unlicensed daycare out of her home faces multiple charges after a child under her care died. But investigators say that's just the tip of the iceberg.
Pamela Clark Wood, 49, was arrested March 6. Police began investigating Wood last month after Greenville County Sheriff's deputies received a call about anunresponsive 3-month-old baby girl, who later died.
When police went to the house to check on the baby Feb. 21, they allegedly discovered Wood's teenage daughter hiding in a room with 14 children. Authorities also said they found a child left unsupervised around the house, along with hazards, such as cleaning chemicals and alcoholic beverages, left unsecured.
Deputies said they found two toddlers left by themselves in a room with a loaded revolver within reach.
Although Wood has not been charged in the child's death, she faces charges of child neglect, violation of day care licensing and obstructing justice, according to WYFF.
Officials say unsafe sleeping conditions may have contributed to the death of the baby.
"We found some other articles in the basinet with the infant," Greenville County Coroner Parks Evans told WYFF.
Police said 23 children were found on the premises by deputies. Woods' daycare is registered with the county department of social services, but she is only allowed to have up to six kids in her care, authorities said.
This isn't the first time Wood has gotten in trouble for having too many children in her care. According to WSPA, Wood was cited for the same infraction about six years ago.
 Like Us On Facebook | 
 Follow Us On Twitter | 
 Contact The Author