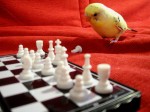 Where does your state rank in protecting children & what can you do to make improvements.  These stories tell the best and worst of what's happening around the nation (and in Japan)
Worst states;Mississippi, New Mexico, Texas, Arkansas, Louisiana, South Carolina
Best states; Vermont, Rhode Island, New Hampshire, Massachusetts, Hawaii, Connecticut
State News;
Arizona is one of the most dangerous states in the nation to be an abused or neglected child.  For years they have not paid attention to beaten, starved, or sexually abused children.
Let's hope that this new trend sticks; AZ: CPS Crisis: Latest report shows 3298 cases assigned
KPHO Phoenix – December 26, 2013-  The head of a newly-appointed team tasked with investigating more than 6,500 ignored child abuse and neglect cases says they've now assigned nearly 3,298 of those cases to investigators.
http://www.kpho.com/story/24228667/cps-crisis-latest-report-shows-3298-cases-assigned
California leads the nation in disappeared and murdered children in child protective services and the majority of child abuse calls to DHS go unanswered.
This new data begins to explain why;
CA: PD Editorial: Fixing a broken foster care system
Santa Rosa Press Democrat – December 27, 2013
Nearly three decades ago, California began privatizing part of its foster care program as part of a grand experiment. But an analysis of state records by the Los Angeles Times has found that those children living in residences run by private agencies are now about 33 percent more likely to be the victims of serious physical, emotional or sexual abuse than children who reside in state-supervised foster family homes.
http://www.pressdemocrat.com/article/20131227/opinion/131229684
This new California Foster Care Education model could become a national success story;
CA: Humboldt County program to improve education for foster youth; could serve as model for state
Mercury News    December 27, 2010
More than 80 people representing numerous agencies recently attended a workshop designed to improve educational outcomes for foster youth from kindergarten through college.
http://www.mercurynews.com/california/ci_16950442?nclick_check=1
IA: Child abuse deaths in Iowa in the past decade
DesMoinesRegister.com   December 28, 2010
In addition to 2-year-old Shelby Duis of Spirit Lake, here is a partial list of other child deaths in the past decade, including some never before reported by The Des Moines Register, based on new reports obtained from the Department of Human Services.  Also: http://www.desmoinesregister.com/article/20101229/NEWS/12290345/-1/WESTDESMOINES/Child-abuse-deaths-drop-but-cases-still-fall-past-safety-net
http://www.desmoinesregister.com/article/20101229/NEWS/12290350/-1/WESTDESMOINES/Child-abuse-deaths-in-Iowa-in-the-past-decade
MN program helping American Indian boys in long term foster care;
MN: Healing native spirits in MN long-term foster care
Public News Service  December 29, 2011
A unique program in south Minneapolis is finding success helping American Indian boys in long-term foster care.
http://www.publicnewsservice.org/index.php?/content/article/24032-1
NC: Murder your child & spend a few years in prison (far less punishment than owning 11 marijuana plants)
NC: Effort to strengthen child abuse laws
WFMY – December 28, 2012
In May, Kilah Davenport was almost beaten to death. Police say her step-father attacked her, broke her collar bone and fractured her little skull, damaging 90 percent of her brain. The punishment, for this life changing beating? The max is 7 and a half years in prison. Many think that's too lenient, and now a group is traveling across North Carolina to gain support for a bill called "Kilah's Law."
http://www.digtriad.com/news/local/article/260753/57/Effort-To-Strengthen-Child-Abuse-Laws
Child abuse protection in Japan (see KARA's earlier reporting here)
JAPAN: Protecting children from abuse
The Japan Times    December 28, 2010
A panel of the Legislative Council of the Justice Ministry has proposed revising the Civil Law so that parental prerogatives can be suspended for up to two years if doing so is desirable to protect children from neglect or abuse by their parents. The government hopes to submit a revision bill to the Diet next year. According to the welfare ministry, child consultation centers handled more than …
http://search.japantimes.co.jp/rss/ed20101228a1.html
GREECE: Greek economic crisis turns tragic for children abandoned by their families
The Guardian  December 28, 2011
Propelled by poverty, 500 families had recently asked to place children in homes run by the charity SOS Children's Villages, according to the Greek daily Kathimerini.
http://www.guardian.co.uk/world/2011/dec/28/greek-economic-crisis-children-victims?newsfeed=true
Please donate now and support these pages &
1) Our documentary on the needs of at-risk children and breaking the cycle of abuse
2) Our second book, a collection of micro-bios following at-risk children through their journey
Accepting all donations, small and large. Their lives will not improve without help.