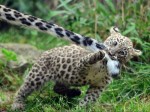 Clarksville High School has armed its staff and teachers with concealed weapons this week. In a prior life, I owned a scrap yard and carried a 32 Colt semi automatic pistol that tucked into a pants or coat pocket (no holster necessary).
This was years ago, so no need to worry that I'm bad company these days.
What I remember most about those years and that gun, was the advice I got from a policeman friend I had grown up with.  He was alarmed with my circumstances and potential for what I might harm with the weapon.  He spent time talking about police weapons training and the difficulty for the average Joe or JoAnn to effectively carry off a successful self defense action with a gun.
Ken's conversations left me knowing that cops and soldiers go through intensive training, and not just the shooting range practice.  The real training is all about when you draw the gun and what you do with it as you make your life and death decision.
My business had been the target of multiple thefts, break ins, and on one occasion, my dog was beaten to death with a pipe to make the job look like it was not an employee (and it was of course, an employee).
The take away from Ken's conversations was that you don't draw unless you shoot, and with a small pistol, you shoot until the victim is prostrate on the ground. I did not abandon the firearm even though Ken convinced me that most non-cop, non-soldier gun toting warriors make a mess of the self defense thing and shoot the wrong person, often a family member or unarmed innocent (because the gun is with you always and things just happen).
Staring down a crazy person who is also armed is not a valid option for most people. I'm so glad to be out of the tough business of crushed car bodies and auto parts and grease.  The guns (by the end there were many) were all given new homes and I never hurt anyone or went to jail for trying.  That is not to say I did not come close.
Forcing Arkansas school teachers to weaponize is not much different than arming doctors or social workers.  People who have chosen a profession that serve people are being trained to shoot them.  How incongruous.  How Daft.
While there may exist a percentage of gun toting teachers capable of exchanging fire with a well armed crazy person, I will still put my money on the police, the military, and a sound emergency system for evacuation.
5000 more George Zimmerman's will not make a more safe or livable society. Arkansas should fire its teachers and replace them with soldiers.
It would be safer for everyone and from what can be seen today, the population would continue to learn at the rate that it has been learning.
Arkansas school to arm teachers with concealed weapons
Clarksville district trains 20 teachers and staffers as gun-packing security guards. 'Nighthawk' training aims to prevent Sandy Hook-style shootings.
THE ASSOCIATED PRESS
TUESDAY, JULY 30, 2013, 10:48 AM
DANNY JOHNSTON/AP
Cheyne Dougan, assistant principal at Clarksville High School, is one of 20 Clarksville School District staff members training to be armed security guards on campus.
CLARKSVILLE, Ark. — As Cheyne Dougan rounded the corner at Clarksville High School, he saw three students on the floor moaning and crying. In a split-second, two more ran out of a nearby classroom. "He's got a gun," one of them shouted as Dougan approached with his pistol drawn. Inside, he found one student holding another at gunpoint. Dougan aimed and fired three rounds at the gunman. Preparing for such scenarios has become common for police after a school shooting in Connecticut last December left 20 children and six teachers dead. But Dougan is no policeman. He's the assistant principal of this school in Arkansas, and when classes resume in August, he will walk the halls with a 9 mm handgun. Dougan is among more than 20 teachers, administrators and other school employees in this town who will carry concealed weapons throughout the school day, making use of a little-known Arkansas law that allows licensed, armed security guards on campus. After undergoing 53 hours of training, Dougan and other teachers at the school will be considered guards.
DANNY JOHNSTON/AP
Teachers and other school employees practiced with air-powered handguns on July 11 at Clarksville High School in Clarksville, Ark.
"The plan we've been given in the past is `Well, lock your doors, turn off your lights and hope for the best,'" Superintendent David Hopkins said. But as deadly incidents continued to happen in schools, he explained, the district decided, "That's not a plan." After the Connecticut attack, the idea of arming schoolhouses against gunmen was hotly debated across the country. The National Rifle Association declared it the best response to serious threats. But even in the most conservative states, most proposals faltered in the face of resistance from educators or warnings from insurance companies that schools would face higher premiums. RELATED: GUN-RIGHTS ACTIVIST BLAMES BLOOMBERG AT AURORA VIGIL In strongly conservative Arkansas, where gun ownership is common and gun laws are permissive, no school district had ever used the law to arm teachers on the job, according to the state Department of Education. The closest was the Lake Hamilton School District in Garland County, which for years has kept several guns locked up in case of emergency. Only a handful of trained administrators – not teachers – have access to the weapons.
DANNY JOHNSTON/AP
Twenty teachers, faculty members and administrators trained with police and weapons instructors during an active shooter drill in the hallways of Clarksville High School in Clarksville, Ark.
Clarksville, a community of 9,200 people about 100 miles northwest of Little Rock, is going further. Home to an annual peach festival, the town isn't known for having dangerous schools. But Hopkins said he faced a flood of calls from parents worried about safety after the attack last year at Sandy Hook Elementary in Newtown, Conn. Hopkins said he and other school leaders didn't see why the district couldn't rely on its own staff and teachers to protect students rather than hire someone. "We're not tying our money up in a guard 24/7 that we won't have to have unless something happens. We've got these people who are already hired and using them in other areas," Hopkins said. "Hopefully we'll never have to use them as a security guard."
DANNY JOHNSTON/AP
A Clarksville schools faculty member, wearing a protective mask carries a practice handgun during an active shooter drill in the city's high school in Clarksville, Ark., as students portray victims.
State officials are not blocking Clarksville's plan, but Arkansas Education Commissioner Tom Kimbrell is opposed to the idea of arming teachers and staff. He prefers to hire law enforcement officers as school resource officers. RELATED: AFTER MASSACRE, NEWTOWN TO DESIGN NEW SANDY HOOK SCHOOL There are other dissenters, too. Donna Morey, former president of the Arkansas Education Association, called the idea of arming teachers "awful." The risk of a student accidentally getting shot or obtaining a gun outweighs any benefits, she said. "We just think educators should be in the business of educating students, not carrying a weapon," Morey said.
DANNY JOHNSTON/AP
A public schools faculty member, wearing a protective mask, participates in active-shooter training at the city's high school in Clarksville, Ark.
Participants in the program are given a one-time $1,100 stipend to purchase a handgun and holster. Hopkins said the district is paying about $50,000 for ammunition and for training by Nighthawk Custom Training Academy, a private training facility in northwest Arkansas. The Nighthawk training includes drills like the one Dougan participated in, with various role-playing scenarios involving shooters on campus. Dougan and other teachers in the program practiced using "airsoft" pellet guns, with students wearing protective facemasks and jackets. "There's pressure on you, because you're shooting real bullets if this actually happened," said Dougan, who has three children attending Clarksville schools. "I was nervous to start, but once it started and I was going through what they had taught us, it just took over." The training is narrowly tailored for teachers to respond to shooters on campus.
DANNY JOHNSTON/AP
A public schools faculty member, wearing a protective mask, participates in active-shooter training at the city's high school in Clarksville, Ark.
RELATED: GABBY GIFFORDS ON SEVEN-DAY TOUR PROMOTING GUN SAFETY "That teacher is going to respond to one thing and one thing alone, and that's someone is in the building either actively or attempting to kill people," Jon Hodoway, director of training for Nighthawk. "That's it. They're not going to enforce the law. They're not going to make traffic stops. If somebody is outside acting the fool, they're going to call the police." Using students as actors helps trainers re-create the environment that teachers and staff would face in a typical school shooting, Hodoway explained. The students who participated in the exercise were children of the teachers and staff who were being trained. Sydney Whitkanack, who will enter seventh grade this fall, said she's grown up around firearms and doesn't mind if teachers or staff are armed at school. "If they're concealed, then it's no big deal," said Whitkanack, who was an actor in the training scenario. "It's not like someone's going to know `Oh, they have a firearm.'" The district will post signs at each school about the armed guards, but the identities of faculty and staff carrying weapons will be kept secret, Hopkins said. Those who participate in the program will continue to receive regular training, he said. Sherry Wommack said the program is one reason she's taking her son, an incoming eighth-grader, out of Clarksville's schools before the school year begins. Wommack said she doesn't believe teachers should make life-or-death choices involving students. "I think police officers are trained to make those decisions, not teachers," Wommack said.
Read more: http://www.nydailynews.com/news/national/arkansas-school-arming-teachers-article-1.1412540#ixzz2aYLbl2Qz