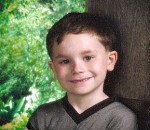 What a great asset for Minnesota children.  Here's their latest newsletter – note all the great articles and resources;
Zero Kids Waiting is the monthly eNewsletter of Minnesota Adoption Resource Network, a 33-year old organization that creates and supports lifelong nurturing families for children needing permanency.
As an email subscriber to Zero Kids Waiting, you will receive a monthly update about what our organization and others are doing to promote adoption of Minnesota children and teens.
To learn more about Minnesota's waiting children and our goal to reach Zero Kids Waiting visit State Adoption Exchange  read more; http://www.mnadopt.org/