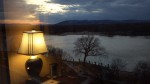 Kids At Risk Action INVISIBLE CHILDREN
Friday Updates Link Campus Program Support Book
Over the last ten years, six investigations involving Pearl Fernandez found no reason to take her son, Gabriel Fernandez, into protective custody.
Gabriel's suicide note about repeated sexual abuse & his circular face welts were part of a long list of ignored information from mandated reporters.
California Child Protection workers were very familiar with Gabriel's history.
Today, Pearl and her boyfriend were charged with murder and torture for the gruesome death of their 8 year old boy.
82% of Riverside's 44,737 cases were investigated (this is impressive) 21 % were substantiated.  More than 20 children are murdered each year as open cases within the Riverside CA child protection system.   Blaming social workers won't solve this.   Providing them training and resources might.
Common to many CPS offices nationally, multiple police calls to a home are not recorded or available to social workers.  Data is critical to understanding the larger picture.
As a volunteer Hennepin County CASA guardian ad-Litem, I've experienced 49 police calls to a home where a 7 year old girl had been prostituted (no charges ever filed).
In 2011, Riverside CPS put 2438 children into protective custody.  Gabriel was not one of them, even though his case screamed for attention in this overburdened system.
A number of social workers testifying at the audit (instigated by this and six other recent horrid Riverside child murders) claimed to have 40 open cases at one time, indicated that they were under-trained, and had repeatedly ignored dangerous conditions for the 4000 children in their system.
Don't blame the social workers when we find a baby in a dumpster or an 8 year old tortured to death.  This is a common community failure – we don't care enough about at risk children to fund the programs that would save them.
Authorities Repeatedly Investigated Mother of Boy, 8, Who Died of Beating
Authorities said they were investigating where a "breakdown" occurred.
|  Friday, May 31, 2013  |  Updated 9:44 PM PDT
8
)
|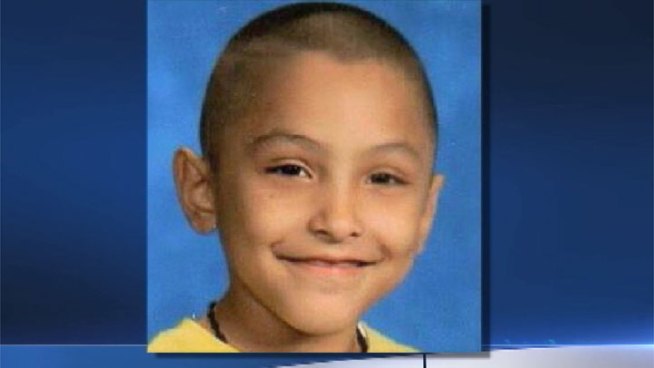 An 8-year-old boy who died May 24, 2013, was allegedly tortured. His mother and her boyfriend both face capital murder charges.
Long before 8-year-old Gabriel Fernandez died and his mother and her boyfriend were charged with his murder and torture, child protective case workers knew them all.
They responded to the Palmdale household for repeated reports of abuse, according to several who knew the child, and confirmed by confidential documents obtained by a newspaper.
But case workers never took the step of removing Gabriel for his safety.  Why they did not is now the subject of an internal investigation.
"This is a case that ought not to have occurred. This child ought to be alive today," said Michael Antonovich, member of the Los Angeles County Board of Supervisors. Anotonovich wants the probe to uncover how the "breakdown" in the system occurred, he said.
"I do so regret the Palmdale case turned out the way it did," said Phillip Browning, Director of the Los Angeles County Department of Children and Family Services.
Browning has declined to discuss specifics of the case, citing confidentiality laws.
The reports of abuse against Gabriel began last fall. Previously, he and two siblings had been living with his mother's father and his wife, according to grandfather Robert Fernandez.
But last year, Gabriel's mother, Pearl Fernandez, took back the two siblings, and in October, Gabriel, over the grandfather's objections, he said.
One of those who filed abuse reports was Gabriel's first grade teacher at Summerwind Elementary, Jennifer Garcia. She saw circular welts on Gabriel's face. He told her he had been shot at home with a BB gun.
Parents at the school also reported seeing bruises on Gabriel on a recurring basis.
"It's not like 'oh, he had a bruise here.' No every day, every week," said a classmate's mother.
All told, over the past decade there have been six investigations into possible abuse involving Pearl Fernandez, according to Garrett Therolf's article in the Los Angeles Times, citing "confidential county documents reviewed by the Times.".
All but one investigation resulted in case workers finding the allegations "unfounded," and the investigation of another, months-old case had yet to be completed, the newspaper reported.
The documents revealed that in March, authorities were contacted twice by Gabriel's therapist, first to report Gabriel had left a suicide note, and later to report Gabriel had told him of being sexually abused by relative.
Also in March: Gabriel's mother ended contact with social workers, saying she did not need help, the Times reported.
At times, Gabriel recanted. But an internal county review cited by the Times raises questions about the circumstances. The review criticized social workers for interviewing Gabriel in his mother's presence.
Los Angeles County Sheriff's deputies also responded to the apartment at least three times, according to Capt. Don Ford, Commanding Officer of the Palmdale Substation.
At one point deputies allegedly took Gabriel to the patrol car and told him he could be arrested if he did not tell the truth, the boy's grandfather said Gabriel told him.
Gabriel was never taken into protective custody.
An internal affairs investigation will determine if deputies should have taken other steps, Ford said.
Friday afternoon, Gabriel's grandfather wondered aloud whether case workers were cognizant of everything in the confidential files read by the Times, and if so, why they did not take steps "to save my grandson."
In recent years, Children and Family Services has been rocked by scathing reports finding delays in investigating reports of abuse and failures to protect children whose plights had been brought to the department's attention.
One internal review cited by the Times reported that in 15 death cases, no staffers were fired, even when their violations of policy were deemed "egregious."
Documents discovered in 2010 revealed that every year, 20 or more children with open cases were dying due to abuse or neglect.
The department has more than 7,000 employees, and at any one time, has open cases, and is responsible for the safety of, some 35,000 children.
County supervisors spoke specifically of the need to "turn around" the department when Browning was brought in two years ago as interim director. Last year, he agreed to stay on as full director and implement a reform program.
Browning acknowledges that among other challenges, the department had a difficult time keeping experienced case workers in some of the busier offices, including Palmdale. To rectify that, he has imposed a partial freeze on transfers.
County officials declined to confirm the Times report that, subsequent to Gabriel's death, four case workers were reassigned to desk duty, pending results of the internal investigation.
Pearl Fernandez and Isauro Aguirre, 32, requested a continuance when brough to court for arraignment Tuesday, and have yet to enter pleas.
Aguirre told authorities he repeatedly beat Gabriel for lying and "being dirty," according to another confidential report viewed by the Times.
Responding paramedics found Gabriel had suffered severe trauma: a fractured skull, three broken ribs, two teeth knocked out, burns to his skin, BB pellets embedded in his lung.
Pearl Fernandez told responding paramedics her sons wounds were self-inflicted.
Kids At Risk Action INVISIBLE CHILDREN
Friday Updates Link Campus Program Support Book