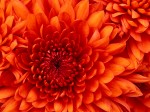 Leilani and Dale Neumann allowed their daughter to die a painful and lengthy death from  fully treatable disease on Easter Sunday of 2008.  Relatives were aware of the wacky faith healing beliefs that were soon to kill 11 year old Kara Neumann.
Medical experts testified at the trial that Kara would have lived if her parents had brought her to a doctor at any time before she stopped breathing.
Wisconsin (and 12 other states) don't charge parents who murder their children in this fashion of child abuse.
Last May, Herbert and Catherine Schaible murdered their second child in Philadelphia by faith healing treatable pneumonia, just 3 years after killing their 2 year old son by faith healing his pneumonia until he died.
The most frightening element of these stories is that children that suffer from horrific negligence and terrible abuse only make the paper when they die.  6 million children are reported to child protection agencies in this nation annually.  Only a few get the help they need.
In both these cases, many people were well aware of the damage these people were doing, or in the case of the Philadelphia couple, had done, to their children.  Someone should have said something.
Wisconsin court upholds homicide conviction for faith-healer parents who let daughter die
The Wisconsin Supreme Court upheld homicide convictions on Wednesday for a mother and father who stood by and prayed as their daughter died of undiagnosed diabetes, believing that God would save her. According to the Associated Press, the court ruled that while parents in the state who seek faith cures over medical attention for their sick children have some protections under the law, the parents of 11-year-old Kara Neumann went too far.
Dale and Leilani Neumann, who do not attend church or belong to any particular denomination, were tried and convicted by separate juries in 2009 after they allowed their daughter to die on Easter Sunday of 2008. Both parents were found to have ignored serious symptoms of illness as their daughter became too sick to eat or drink, to walk or even stand. Finally, she slipped into a coma and died.
The Neumanns refused to take their daughter to a doctor, claiming that placing the doctor's opinion before God's would be to worship a false idol.
Relatives reportedly attempted to intervene as the Neumanns prayed over their dying daughter. The AP said the girl's grandfather said they should give her Pedialyte, a hydrating drink for children that containing water and electrolytes. Leilani Neumann refused, saying that to do so would take the glory away from God.
That their daughter could die never apparently entered into the Neumanns' minds, testified Dale Neumann. After the girl died, Leilani Neumann told police that God would resurrect her from the dead.
Doctors testified at the trial in 2009 that Kara Neumann would have survived if her parents had sought medical help before she stopped breathing.
Dale and Leilani Neumann were found guilty of second-degree reckless homicide in 2009 and faced up to 25 years in prison. A judge took pity on the Neumanns and sentenced them to each spend a month in jail every year for six years, with one parent taking March and the other taking September.
Wisconsin and more than a dozen other states have protections in place to keep parents who choose prayer over medical attention from being charged with child abuse. The Neumanns' attorneys maintain that the law protects parents up through the creation of a potentially lethal situation, making the line where faith-healer parents cross over into criminal liability a blurry one.
In May of this year, a Philadelphia couple, Herbert and Catherine Schaible were jailed on third-degree murder charges after they let a second child die rather than take him to the doctor. The couple lost their 2-year-old son to pneumonia in 2009, then neglected to treat their 8-month-old this year and lost him under what prosecutors called "eerily similar circumstances."
Around a dozen children die in the U.S. every year of treatable illnesses because their parents choose religious faith over medical treatment, according to Shawn Francis Peters of the University of Wisconsin.
In the Neumanns' case, the Third District Court of Wisconsin declined to rule on the 2009 decisions, handing the case straight to the state Supreme Court.
State Supreme Court Chief Justice Shirley Abrahamson wrote in the majority decision, "The juries could reasonably find that by failing to call for medical assistance when Kara was seriously ill and in a coma-like condition for 12 to 14 hours, the parents were creating an unreasonable and substantial risk of Kara's death, were subjectively aware of that risk, and caused her death."
An Neumann family attorney told the AP that the couple is "devastated" by the decision.
"They're still mourning the loss of this child," said Dale Neumann's defense lawyer Steven L. Miller. "From their perspective they felt they were acting in a legal manner."
Watch Tuesday video about this story from WFXS, Fox Channel 11, Wausau:
WFXS, MyFoxWausau – News and Weather for Wausau, WI