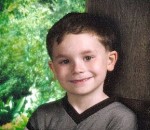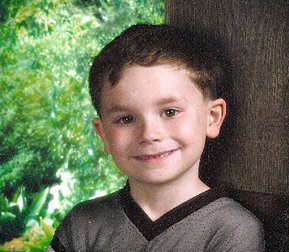 Mother Earth News this month includes weapons manufacturers marketing materials aimed at very young children.  It is disturbing.  It was just last week a five year old Kentucky boy killed his two year old sister with his "Crickett" "my first" rifle.  You can buy them in hot pink for little girls:
"The Crickett rifle is ideally sized for children four to ten years old and comes in a …Arms manufactures the following youth rifles: Crickett .22WMR Youth Rifles"
Mom was outside & said she did not know the gun was loaded.   Gun marketing pictures from the Crickett marketing page (the site was down today when I went to include the link – it will be interesting to see if it has been changed) http://www.crickett.com/
Why not cars, tobacco, & alcohol (they would after all, be safer)
Number of persons killed on American soil so far this year by terrorists: 3.
Number of persons killed on American soil so far this year by toddlers: 5.
Read more: http://blogs.forward.com/jj-goldberg/176043/more-killed-by-toddlers-than-terrorists-in-us/#ixzz2YpZYm7kW
Note that three of the toddler killings occurred on the same day, April 9, six days before the Boston Marathon bombing.
The most recent took place last Tuesday, April 30, when a 5-year-old in Cumberland County, Kentucky, killed his 2-year-old sister Caroline with a child-size .22 caliber "My First Rifle" his parents had given him as a gift. These deadly toys are manufactured by Crickett Firearms, which reportedly has taken down its website since the shooting.
Strangely enough, it took me several hours to track down this list. If there's a national registry of this shocking type of shooting, I can't find it:
2/11/13: 4-year-old Joshua Johnson shoots, kills self, Shelby County, TN.
4/9/13: 4-year-old shoots, kills 6-year-old friend Brandon Holt, Toms River, NJ.
4/9/13: 3-year-old shoots, kills self, South Carolina (no further details).
4/9/13: Josephine Fanning, 48, shot & killed by her 4-year-old son, Wilson County, TN.
4/30/13: 2-year-old Caroline Sparks killed by her 5-year-old brother with his kid-size "first gun," Cumberland County, KY.
And these three non-fatal shootings:
3/13/13: 3-year-old shoots self in head, survives, Manchester, NY.
4/7/13: 2-year-old shoots mother Re'kia Kidd, 22, not fatal, Carroll County TN.
4/24/13: 3-year-old shoots 10-month-old sister in car, not fatal, Canyon County ID.
Hat tip to Facebook friend Jonathan Freund for putting me on this trail.
– See more at: https://www.invisiblechildren.org/2013/07/12/more-americans-killed-by-toddlers-with-guns-than-terrorists/#sthash.e60LvZnv.R5eoNbE5.dpuf