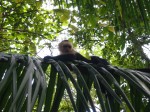 Catherine, Herbert Schaible's second child dies after parents use prayer, no medicine
April 23, 2013. Philadelphia.
An 8-month-old boy passed away recently and the focus is now on his parents, who turned to prayer rather than medical attention to heal their son. The couple has been on probation since 2009 following the death of their other son who passed away due to bacterial pneumonia. In the 2009 case, the parents did not seek medical attention either, but instead turned to prayer alone. 
Department of Children's Services ordered to release information to media in 50 child death
April 17, 2013. Tennessee.
The DCS had been ordered to release the 50 most recent child death cases from May after the department's failure to release adequate records of cases resulting in child deaths in a previous order. The DCS is restating that the release of identifying information in case reports may have consequences for the families affected by those reports.
http://www.therepublic.com/view/story/3108b46dfadc4b4792fd9e57c85ef2ee/TN–Child-Deaths-Records
Father of boy who died after cold bath says son was ill, disputes drowning as cause of death
April 22, 2013. Virginia.
The body of 15-month-old Prince was found cold, clammy, naked, and with blue lips. His body temperature was already 91 degrees when he was brought to the attention of medics. The father, Rams, allegedly was giving Prince a cold bath in an attempt to stop seizures induced by a fever; however, evidence is currently pointing towards drowning as the cause of death. The $500,000 in life insurance policies that had been taken out on Prince is also under investigation, of which Rams has declined to comment on.
http://www.washingtonpost.com/local/judge-certifies-murder-charges-to-grand-jury-in-va-toddlers-drowning/2013/04/22/02fa853a-ab72-11e2-9493-2ff3bf26c4b4_story.html
House of Horrors: Violence on the Home Front
April 18, 2013.
Domestic abuse is still a very common phenomenon, although it has decreased significantly in the past several years. The decrease has been attributed to the raise in awareness and the increase in law enforcement response to reports. Like domestic abuse, suicide and child abuse have been reported in alarming numbers and require more awareness and attention in order to address these issues.
http://www.huffingtonpost.com/erika-eichelberger/violence-in-the-home_b_3109057.html
N.M. among worst in child abuse deaths
April 14, 2013. New Mexico.
Statistics show that New Mexico is amongst the highest rated states for child deaths resulting from abuse or neglect. These statistics are thought to be significantly contributed to factors such as families with substance abuse or mental health issues, parents who have inadequate knowledge of child development, young parents, low-income or low-educated parents, or parents who were abused themselves. Raising public awareness has become one of the first steps being taken to address this issue.
http://www.abqjournal.com/main/2013/04/14/news/n-m-among-worst-in-child-abuse-deaths.html
Boys dead after mom allegedly left them in car while having affair
January 21, 2013. Colorado.
Heather Jensen left her two sons (ages 2 and 4) alone in her vehicle with the heat set to the maximum and the fan off for at least 40 minutes without checking on them or any supervision while she was having an affair. The boys were in the car for about 2.5 hours in total, but were checked on periodically until the 40-minutes of negligence. In those 40 minutes, both boys suffered from hyperthermia (extreme heat). One died at the scene, the other died a short time later at a nearby hospital.
http://www.hlntv.com/article/2013/01/18/heather-jensen-sons-died-hyperthermia-car-sex-nearby
Connecting dots on child abuse to save lives
March 24, 2013.
The Protect our Kids Act of 2012 has authorized the creation of the Commission to Eliminate Child Abuse and Neglect Fatalities. The commission is expected to be named next month. The commission hopes are to improve the data collection process, implement better solutions to current issues, examining and identifying demographic risk factors so maltreatment can be predicted and therefore addressed, and to investigate better practices to implement into child services.
http://www.washingtonpost.com/opinions/connecting-the-dots-on-child-abuse-to-save-lives/2013/03/24/24a40a2c-91b3-11e2-9cfd-36d6c9b5d7ad_story.html
DCS failed to warn caretakers about man who later shot them
March 24, 2013. Dyersburg, Tennessee.
The Randolph's (Susan and Todd) accepted temporary custody of a neighbor's daughter (Stevie) after her father was accused of abuse. The Randolph's were not informed as to the details of Stevie's removal from her home, what they should be cautious of (her father's alleged violence), or who to contact with questions or concerns. They were never made aware of the full circumstances until after Stevie's father killed both Stevie and Todd, and shooting Susan 3 times. Susan was not allowed to make the trial against DCS public, nor was she allowed to talk to anyone publicly about the event until now. The court has ruled that DCS was at fault for not following procedure, not providing crucial information to the Randolph's regarding their situation, back-dating required documentation, and failing to provide a reliable contact for the Randolph's regarding Stevie's care.
http://www.tennessean.com/article/20130324/NEWS21/303240056?source=nletter-top5&gcheck=1&nclick_check=1
Fairview woman sentenced to 20 years in child abuse case
March 22, 2013. Portland, Oregon.
Chandra Rose pled guilty to manslaughter and coercion regarding the death of her boyfriend's 10-year-old daughter. Some details regarding the night of the girl's death have come to light that were not previously known, including Rose's actions of forcing the girl into an ice bath, tying her up and making her sleep in a storage bath, ultimately cumulating in her drowning in the bath. The girl's body was found in the apartment, soaking wet, by paramedics.
http://www.kptv.com/story/21773177/fairview-woman-sentenced-to-20-years-in-child-abuse-case
Father kills son, self: Custody battle behind Pa. dad's murder-suicide?
March 24, 2013. Pennsylvania.
During a custody visit, Kenneth Ayers (father) and his estranged wife Hollie Jo (mother) found themselves in an argument which turned into a murder-suicide. Ayers pulled a gun on Jo, shot her arms and legs, and then shot his own son-killing him. When Jo tried to retrieve her son's body from the back of Ayers' truck (where he was placing him), Ayers shot her in the face (she is expected to live). However, Ayers' body was found several miles away after he had turned the gun on himself.
http://www.examiner.com/article/father-kills-son-self-custody-battle-behind-pa-dad-s-murder-suicide
Inmate begs child protective services to protect his daughter, then she is killed by the mom's boyfriend
March 11, 2013.
While Edward Mays was in jail, his 18-month-old daughter (Somara) was killed. Allegedly, Somara's boyfriend (Benesch) was watching the baby when he reported that he accidentally fell on Somara and that something was wrong with her. He left the scene in a hurry shortly after reporting her status to Somara's grandparents. Mays had contacted CPS several times, both by phone and by letter, and no one had attempted to intervene before Somara was killed.
http://naturallymoi.com/2013/03/news/inmate-begs-child-protective-services-to-protect-his-daughter-then-she-is-killed-by-the-moms-boyfriend/
Iowa mom arrested after bodies of twins found in car
January 16, 2012.
22-year-old Jackie Burkle had denied any insinuations that she was pregnant to her co-workers, despite her physical appearance. One day her co-workers noticed she had a markedly different physical appearance and contacted the police to check on her. A blood test was carried out, indicating that she was recently pregnant. Burkle then led the police to the trunk of her car where the bodies of her twin daughters were.
http://www.hlntv.com/video/2012/01/16/iowa-mom-charged-murder-after-giving-birth-twins
Nancy: Teen pries baby from birth canal, kills him
October 3, 2012.
A 14-year-old girl gave birth to a full-term, 9-pound healthy baby boy. During the birthing process, she strangled the infant to death and checked his pulse to ensure he was dead before concealing the body in a shoebox wrapped in dirty laundry. The parents of the girl state that they suspected, but they did not believe their daughter was pregnant and were only made aware of the pregnancy when they noted an odor from the girl's bedroom and found the baby's body.
http://www.hlntv.com/video/2012/10/03/nancy-grace-teen-mom-kills-newborn
Steven Deuman convicted of orally raping, murdering his baby daughter
September 21, 2012. Michigan.
Steven Deuman's 15-week-old daughter was found dead with a condom in her mouth. Deuman reported her death being purely accidental, having allegedly left her on the bed while he went outside for a cigarette and finding her on the floor and not breathing. Autopsy reports state that she died from asphyxiation.
http://www.huffingtonpost.com/2012/09/21/steven-deuman-oral-rape-murder-baby-daughter_n_1903283.html?utm_hp_ref=fb&src=sp&comm_ref=false
Teen who killed baby sentenced to 90 days
October 18, 2012. Colorado.
Dylan Kuhn had called authorities stating that his 6-month-old daughter was found hanging from her crib by her next and that she wasn't breathing. Authorities later discovered she had injuries consistent with being "slammed" against a soft and unyielding surface (like a mattress). Kuhn later stated that he did slam his daughter into the bed and she became quiet afterward, that she had never had a blanket around her neck, and that he lied to police initially because he was afraid the mother would hate him for it. Kuhn plead guilty to manslaughter and was sentenced to 90 days in jail, 4 years of probation, a parenting class, a mental health evaluation, a drug abuse evaluation, and would not be allowed to be alone with any child under the age of 10.
http://www.hlntv.com/article/2012/10/18/teen-dad-who-killed-baby-sentenced-90-days