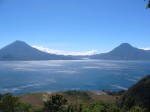 Georgia Superintendent of Schools (Beverly Hall) is about to be imprisoned for a long time for ordering the massive cheating scandal that robbed about 52,000 poor (mostly African American elementary school children) of a meaningful education.  Almost 200 teachers have resigned for their role in lying about test scores to make their schools "look better" to the public.
Because teachers lied about student achievement at the Parks Middle School in Georgia, federal and state aid (almost a million dollars) did not show up to help underachieving students (as their test scores had dishonestly been reported as too successful to qualify).
About a third of Georgia foster children are reported to be on psychotropic medications, the state spends almost 8 million dollars (according to Medicaid records).
Georgia needs more mental health services, subsidized day care, crisis nurseries for poor children, and more help for kids not performing in schools (instead of cheating teachers and psychotropic medications).
I think I know why Beverly Hall did what she did (it was a choice between $500,000 in performance bonus or guaranteed continued failure).
When I interviewed teachers for the book INVISIBLECHILDREN a few years ago, teacher after teacher told me what it's like to manage under NCLB in a classroom with multiple Prozac children doing what really troubled children on psychotropic medications do during the course of a school day.
Fights and stabbings and other forms of violence by dangerously disturbed children are frightening and common occurrences even in grade schools.
No Child Left Behind left teachers feeling hopeless in many schools and the path of least resistance appears to be avoiding hard truths and cheating.
Lying, euphemisms, and cheating insures that core issues will never be dealt with and American children will continue to fail in school and on the streets.  In Georgia Dr Hall ruled by fear, demanding principals meet testing goals within 3 years.  She replaced 90% of her principals.  How awful to be a teacher in Georgia.
Over the last 15 years, the lack of appreciation for mental health and education of this nation's children is having a building and dramatic effect on our schools, communities, and justice systems.  Lying, cheating, jail and Prozac won't fix it.
Children that can't read by the third grade don't graduate and children that don't graduate end up as preteen moms, infected with STD's, and boys become part of  the justice system leading dysfunctional lives for the majority of their time on this planet.
Mental health issues plague about 66% of the youth in the juvenile justice system and fully half that number suffer from serious, multiple, and chronic disorders.  America now leads the world in youth with STD's and crime.
We are seeing these results play out in the headlines of disintegrating communities suffering from unspeakable violence and a crime rate that the rest of the industrialized world does not envy (we are ten times more dangerous than most other industrialized nations).
As MN Supreme Court Chief Justice Kathleen Blatz has stated, "about 90% of the youth in juvenile justice have passed through the child protection system", & " the difference between that poor child and a felon is about 8 years".
Programs for poor and under-performing children are far less expensive in the long run than letting illiterate third graders fail in a society that pretty much guarantees them a very expensive prison cell next to so many others just like them (and of course now, Beverly Hall).Please share this article and your comments.
Support KARA's effort to stop punishing children; sponsor a conversation in your community (invite me to speak at your conference) / Buy our book or donate
Follow us on Twitter http://twitter.com/KidsAtRisk
.  Please share this article and your comments.
March 30, 2013

Former Atlanta Schools Chief Indicted In Cheating Scandal
By KATE BRUMBACK 03/29/13 07:30 PM ET EDT

ATLANTA — In another embarrassing blow to Atlanta public schools, nearly three dozen former educators, including the ex-superintendent, were indicted Friday in one of the nation's largest test cheating scandals.
Former Superintendent Beverly Hall faced charges including racketeering, false statements and theft because prosecutors said some of the bonuses she received were tied to falsified scores.
Hall retired just days before a state probe was released in 2011. She has long denied knowing about the cheating or ordering it.
During a news conference Friday, Fulton County District Attorney Paul Howard provided examples of two students who demonstrated "the plight of many children" in the Atlanta school system. He described a third-grader who failed a benchmark exam and received the worst score in her reading class in 2006. The girl was held back, yet when she took a separate assessment test not long after, she passed with flying colors.
Howard said the girl's mother, Justina Collins, knew something was awry, but was told by school officials that the child simply was a good test-taker. The girl is now in ninth grade, reading at a fifth-grade level.
"I have a 15-year-old now who is behind in achieving her goal of becoming what she wants to be when she graduates. It's been hard trying to help her catch up," Collins said.
The criminal investigation lasted 21 months and the allegations date back to 2005. In addition to Hall, 34 people were indicted: four high-level administrators, six principals; two assistant principals; six testing coordinators; 14 teachers; a school improvement specialist and a school secretary.
All of the people named in the indictment face conspiracy charges. Other charges in the 65-count indictment include false statements and writings, false swearing, theft and influencing witnesses.
The investigation involved at least 50 schools as well as hundreds of interviews with school administrators, staff, parents and students. The district has about 50,000 students.
Howard would not directly answer a question about whether Hall led the conspiracy.
"What we're saying is that without her, this conspiracy could not have taken place," he said. "It would not have taken place if her actions had not made that possible."
Hall faces up to 45 years in prison, Howard said.
Richard Deane, an attorney for Hall, did not immediately return a call seeking comment.
The tests were the key measure the state used to determine whether it met the federal No Child Left Behind law. Schools with good test scores get extra federal dollars to spend in the classroom or on teacher bonuses.
It wasn't immediately clear how much bonus money Hall received. Howard did not say and the amount wasn't mentioned in the indictment.
"Those results were caused by cheating. … And the money that she received, we are alleging that money was ill-gotten," Howard said.
The previous state investigation in 2011 found cheating by nearly 180 educators in 44 Atlanta schools. Educators gave answers to students or changed answers on tests after they were turned in, investigators said. Teachers who tried to report it faced retaliation, creating a culture of "fear and intimidation" in the district.
State schools Superintendent John Barge said last year he believed the state's new accountability system would remove the pressure to cheat on standardized tests because it won't be the sole way the state determines student growth. The pressure was part of what some educators in Atlanta Public Schools blamed for their cheating.
Hall served as superintendent for more than a decade, which is rare for an urban schools chief. She was named Superintendent of the Year by the American Association of School Administrators in 2009 and credited with raising student test scores and graduation rates, particularly among the district's poor and minority students. But the award quickly lost its luster as her district became mired in the scandal.
In a video message to schools staff before she retired, Hall warned that the state investigation launched by former Gov. Sonny Perdue would likely reveal "alarming" behavior.
"It's become increasingly clear that a segment of our staff chose to violate the trust that was placed in them," Hall said. "There is simply no excuse for unethical behavior and no room in this district for unethical conduct. I am confident that aggressive, swift action will be taken against anyone who believed so little in our students and in our system of support that they turned to dishonesty as the only option."
The cheating came to light after The Atlanta Journal-Constitution reported that some scores were statistically improbable.
Most of the 178 educators named in the special investigators' report in 2011 resigned, retired, did not have their contracts renewed or appealed their dismissals and lost. Twenty-one educators have been reinstated and three await hearings to appeal their dismissals, said Atlanta Public Schools spokesman Stephen Alford.
Superintendent Erroll Davis said the district was focused on nurturing an ethical environment, providing quality education and supporting the employees who were not implicated.
"I know that our children will succeed when the adults around them work hard, work together, and do so with integrity," he said in a statement.
The Georgia Professional Standards Commission is responsible for licensing teachers and has been going through the complaints against teachers, said commission executive secretary Kelly Henson. Of the 159 cases the commission has reviewed, 44 resulted in license revocations, 100 got two-year suspensions and nine were suspended for less than two years, Henson said. No action was taken against six of the educators.
A MN juvenile court judge shared the medication histories of all the very young children that passed through her courtroom over a years time. It was staggering.
The investigation in Georgia I estimate to indicate low to average use of mind altering medications for children in child protection systems.
These drugs are used to subdue children. More often than not the necessary therapies are non existent and the children suffer because of it.

I have personally experienced the fully formed thoughts of suicide delivered by psychotropic medications when I was forced to take Topamax for migraine headache.
I have visited four year olds in suicide wards, and been asked by children in my caseload to please not make them take these drugs & I have written about the 7 year old foster boy that explained why Prozac drove him to hang himself (and leave a note saying so).
There is a growing body of evidence that therapy is critical in the event children are forced to take psychotropics.
Atlanta Journal Constitution article on the overuse of psychotropic medications on foster children;
http://www.ajc.com/news/georgia-politics-elections/georgia-launching-review-of-921678.html
Support KARA's effort to stop punishing children; sponsor a conversation in your community (invite me to speak at your conference) / Buy our book or donate
Follow us on Twitter http://twitter.com/KidsAtRisk
By April Hunt
The Atlanta Journal-Constitution
Georgia taxpayers stand to save millions — and help foster children in the process — under a new review being developed for the medications given to kids in care.
A national foundation focused on child welfare is footing at least $75,000 of the bill to figure out the best way to conduct an independent clinic exam of children taking mind-altering drugs.
Better oversight of antidepressants, mood stabilizers and other psychotropic medications given to foster children is expected to reduce their usage — and their hefty price tag.
"You are going to save money, and you're going to provide good medical care," said Rep. Mary Margaret Oliver, D-Decatur.
The state spends $7.87 million a year on psychotropic medications, according to Medicaid records. More than a third of foster children are prescribed the drugs, compared with about 4 percent of the general youth population.
Oliver first tried to tackle the problem with a bill this past legislative session. Republicans and Democrats lauded the idea but raised questions about how to pay for setting up a program.
House Bill 23 was put on hold, open for review next year, once it became clear that Casey Family Programs would step forward with money to develop the pilot program.
The foundation is also providing staff to work with state mental health experts and child advocates to figure out what should flag a review, such as children on multiple medications that do the same thing or children too young to be on certain drugs.
"All too often medications can be the first and only solution, and that in and of itself isn't a solution," said Page Walley, a clinical psychologist who heads Casey's strategic consulting arm. "Georgia is really taking the lead on this and could create a system that can be repeated across the nation."
Those working on the system are expected to develop a draft plan by late summer. The team includes Human Services Commissioner Clyde Reese, Melissa Carter of the Barton Child Law and Policy Center at Emory University, and Michelle Barclay with the state Supreme Court.
Gov. Nathan Deal, himself a former juvenile court judge, also has met with the team and expressed an interest in the issue.
"The governor looks forward to seeing how [this] unfolds," Deal spokeswoman Stephanie Mayfield said.
That level of attention alone could lead to changes. Georgia has so far avoided a high-profile death like that of a 7-year-old foster boy who killed himself in Florida while taking three powerful psychotropic medications. None of the drugs Gabriel Myers was on had had been approved for use in children.
Still, a 2010 investigation by The Atlanta Journal-Constitution revealed several companies operating foster care homes in the state had repeatedly used psychotropic medications to "subdue" children.
"If anything, we've now got people talking about how a child ends up on a third medication or what it means to be on multiple drugs," Barclay said. "It's a starting point. We're going to experiment and see how far it goes."
New York Times;