Friends, these videos from the CASA National website clearly articulate the CASA mission and shed light on the institutions and circumstances of abused and neglected children in America today.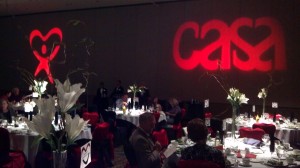 Feel free to pass one on to a friend;
Dr Phil
CASA PSA
    ——–   77,000 CASA volunteers speak for over 200,000 abused and neglected children throughout the U.S. today.   The need for child advocacy in our communities is huge and only partially met by this organization and other American institutions today.
Read more at this blog and consider supporting CASA in your community by contributing your time or treasure.                                                                 
Let's make it a better year for children.
 Motivate your posse to fully appreciate the value of their efforts & commitment & give them tools to make better things happen for children in your community.
Contact me to start a conversation mike@invisiblechildren.org
Buy our book or donate  Watch Our Video
Follow us on Twitter http://twitter.com/KidsAtRisk  Share This Blog