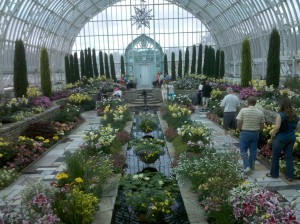 Rich Gehrman's Safe Passage For Children organization has clearly discovered and articulated some of the most serious problems in Minnesota's child welfare system (article in Hindsight 2020) & printed below.
What it says to me is that MN screens out twice as many child abuse cases as we used to, of those screened in, 70% of families are not even offered services.  The lack of record keeping in MN (and many other states) is a big problem.  If what we don't know can't hurt us (adults) – it is destroying poor families and at risk children.  This has been my experience as a CASA volunteer guardian ad-Litem.
Rich's final plea is to make Minnesota a leader in outcomes-based child protection programs.  By tracking successful programs, we would know where to put resources & be more effective in helping children become happy & productive members of our community.  If we pulled this off, the march of at risk children into prison & preteen motherhood would be interrupted, school performance would improve, and our streets would be safer (I've had neighbors shot dead for just being in the wrong place).
It really hurts me to see that Minnesota ranks second lowest nationally in financial support & overall leadership in addressing these issues.
Thanks Rich & crew for a clear and practical approach to making life better for abused and neglected children and improving living conditions for all of us.      Buy our book or donate  Watch Our Video   
By James Parkington and Rich Gehrman, Guest Commentary, December 27, 2012 at 7:30 am
Our series on child welfare has called attention to a report by the state's Office of the Legislative Auditor, which found that standards for child maltreatment vary widely across the state and that counties do not keep data about reports consistently.
We also explored issues with Family Assessment, the child protection option in which families are required to participate in an assessment of risk to their children but do not have to accept services. The limited data available indicates that 70% of families are now diverted to this track and very few of these actually receive any services.
We believe the most important incentive to improve data and, ultimately, results, is to begin measuring outcomes for each individual child. This is also the new strategy for the federal Children's Bureau, which is the nation's top child welfare agency.
This approach has two core components. First is to measure a child's physical and mental health, cognitive development, and behavioral skills every time they enter or re-enter the system. This will answer the question of whether over time children are doing better, or worse, as a result of their encounters with the child welfare system.
Second is to spend limited resources only on what works, including Evidence-Based Interventions (EBI). These are approaches that are supported by robust research and successful implementations. They are available for the range of child welfare needs including trauma interventions, therapy for children and families, and 'wraparound' programs that engage members of an extended family in strategies to keep children safe.
Child welfare agencies should also stop paying for ineffective services. Miami-Dade County now requires pre- and post-tests for typical child welfare services such as chemical dependency treatment, and anger management or parenting skills training. If a contractor doesn't help enough families make sufficient progress to be reunited the funding is shifted to those who get more positive results.
Here in Minnesota Hennepin Country is engaged in a rigorous implementation of several EBI programs including Multi-Systemic Therapy—an intensive, family-centric treatment program — and Multidimensional Treatment Foster Care—an alternative to residential treatment.
As previously discussed, to make these initiatives a reality the state will have to step up its financial support (second lowest nationally) and overall leadership. It will have to both require counties to adhere to consistent standards, and also provide financial incentives for counties to implement outcome measurements and proven service models.
Rich Gehrman is Executive Director at Safe Passage for Children of Minnesota, a citizen group advocating for improvements to Minnesota's child welfare system. James Parkington is a writer and researcher with the organization. 
Posted in News & Notes | Related Topics: Government Policy  Social Services  Children's Health