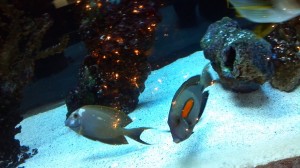 By a bi-partisan vote of 330-77, The House of Representatives yesterday passed H.R. 6655, 'An Act to Protect Our Kids'. It's now up to the Senate. It is expected they will vote on the bill today. You can help by contacting your two senators and urging them to vote to stop the killing.The bill would address violence against children in their homes by creating a national commission to address child abuse and neglect fatalities—upwards of 2,000 per year. Eighty percent of the victims are 3 years old and younger. The bill has the backing of hundreds of organizations, including the National Coalition to End Child Abuse Deaths, which has spent the last three years working to advance legislation.
You can see the bill's sponsors arguing in favor of the bill on C-span here, or you can read excerps of their statements from the floor of the House here.
The Protect Our Kids Act, coming on the heels of the Newtown killings, could be a significant step towards reducing violence against children in our culture.
Thank you for your ongoing support  of measures to protect children.
Michael Petit
President
Every Child Matters Education Fund
PS If you haven't yet signed our petition urging
Congress to pass legislation for reducing child
abuse and neglect fatalities please do so now!
               Presidents Helping Children            Homeland Insecurity

You can help win the fight for our kids.
Make a tax-deductible donation at www.everychildmatters.org.

Every Child Matters is a nonprofit, nonpartisan organization whose mission is to make children a national political priority. For more information, visit www.everychildmatters.org
1023 15th St. NW, Suite 401, Washington, DC 20005
To unsubscribe from receiving these e-mails, click here