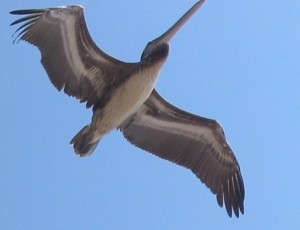 In cooperation with the Child Welfare Information Gateway, a service of the Children's Bureau (KARA's source for all of the following information)
Send KARA your news and information to be included in our new series on Child Welfare Around The Nation (your comments are welcome);
CA: Jury awards $6.9 million to boy molested by L.A. Unified teacher
Los Angeles Times – December 19, 2012
A jury has awarded $6.9 million to a 14-year-old boy who was molested by a Los Angeles Unified School District teacher when he was a fifth-grade student. The judgment, among the largest ever awarded in a district molestation case, comes at a time when L.A. Unified faces close to 200 pending molestation and lewd conduct claims arising from another teacher's alleged conduct at Miramonte Elementary School. Unified also faces close to 200 pending claims and lawsuits alleging misconduct by a second teacher.
http://www.latimes.com/news/local/la-me-lausd-molest-20121219,0,2183360.story
CA: State switching low-income children to Medi-Cal care
Napa Valley Register.com – December 18, 2012
Some 4,231 Napa County children currently covered through Healthy Families will be transitioned to the state's Medi-Cal program, which has traditionally served very low-income individuals and families. Beginning next year, Medi-Cal is expanding income eligibility to include children whose family income is up to 250 percent of the federal poverty level; this move will absorb the children who were previously eligible for Healthy Families.
http://napavalleyregister.com/news/local/state-switching-low-income-children-to-medi-cal-care/article_d8afa970-4949-11e2-8a3c-001a4bcf887a.html                             Buy our book or donate  Watch Our Video
CA: L.A.'s child abuse data overload
Los Angeles Times     December 18, 2012
In October 2010, the Board of Supervisors had a long and at times rancorous discussion about child deaths in Los Angeles County and realized that they really couldn't quantify problems or measure progress because there are so many county agencies that compile data in so many different ways.
Now it is December 2012, and the board has on its Tuesday agenda a motion calling for a single entity to track the data.
http://www.latimes.com/news/opinion/editorials/la-ed-dcfs-child-deaths-20121218,0,5379775.story
CA: County offers free computers for foster families
KPBS – December 13, 2012
The Computers for Foster Families Program was created by County Supervisor Greg Cox in 2001. Arleth Arreola-Rubio, who works for child welfare services, said it focuses on foster kids because they often need extra help with schoolwork.
http://www.kpbs.org/news/2012/dec/13/county-offers-free-computers-foster-families/
CA: State appellate court backs release of Scouts' 'perversion files'
Los Angeles Times – December 13, 2012
A state appellate court has denied the Boy Scouts of America's request to reverse a Santa Barbara judge's order to turn over confidential files on alleged sexual abuse spanning two decades. The Boy Scouts will appeal the decision to the California Supreme Court, a spokesman said Thursday.
http://latimesblogs.latimes.com/lanow/2012/12/state-appellate-court-orders-release-of-scouts-perversion-files-.html
CA: Sacramento County fires Child Protective Services worker
Sacramento Bee – December 09, 2012
The state Department of Social Services has agreed to notify the county about similar investigations involving CPS employees and will let the county search its licensing database to check on job candidates. The county also started using an FBI database to check for criminal records nationwide. The state Department of Social Services has agreed to notify the county about similar investigations involving CPS employees and will let the county search its licensing database to check on job candidates. The county also started using an FBI database to check for criminal records nationwide.
http://www.sacbee.com/2012/12/09/5041293/sacramento-county-fires-child.html
CA: 4 more Miramonte school students file lawsuits in child abuse case
89.3 KPCC – December 05, 2012
The list of plaintiffs in the case over alleged child abuse by teachers at Miramonte Elementary School is getting a little longer. Attorneys representing four students who say a teacher performed lewd and lascivious acts against them announced they filed a lawsuit against L.A. Unified. About 100 other students say they have been victims of some type of abuse at Miramonte and are in talks with the district to reach a settlement.
http://www.scpr.org/blogs/education/2012/12/05/11401/four-more-miramonte-students-file-civil-lawsuit-ch/
CA: Judge temporarily blocks California's gay therapy law
Associated Press – December 04, 2012
A federal judge on Monday temporarily blocked California from enforcing a first-of-its-kind law that bars licensed psychotherapists from working to change the sexual orientations of gay minors, but he limited the scope of his order to just the three providers who have appealed to him to overturn the measure.
http://www.presstelegram.com/breakingnews/ci_22119339/judge-temporarily-blocks-californias-gay-therapy-law
CA: Treating them as victims, not criminals
Los Angeles Times – December 04, 2012
Proposition 35's landslide approval last month toughens penalties for those convicted of forcing minors into sex work and makes it harder to prosecute teenage prostitutes. At the same time, local law enforcement and child abuse agencies have been joining forces with international anti-human trafficking groups. And officials recently learned that more than half of juveniles arrested in Los Angeles County on prostitution-related charges have been under the care and supervision of the Department of Children and Family Services, the county's child welfare arm.
http://articles.latimes.com/2012/dec/03/local/la-me-banks-fostercare-20121204
CA: State Senator To Revive Bill Targeting Teachers In Child Abuse Cases
Associated Press – November 30, 2012
A state senator says he will reintroduce legislation next week to reform the dismissal procedure for California teachers involved in child abuse cases in order to simplify and expedite the process. Alex Padilla, a Los Angeles County Democrat, said Friday that he was spurred to make the move by a state auditor's report on Los Angeles Unified School District's handling of teachers accused of child abuse allegations.
http://sacramento.cbslocal.com/2012/11/30/state-senator-to-revive-bill-targeting-teachers-in-child-abuse-cases/
CA: Study Addresses Substance Abuse in Child Welfare
USC Social Work News – November 29, 2012
A new federal grant will enable Dorian Traube, an assistant professor with the USC School of Social Work, to explore the causes and consequences of a vicious intergenerational cycle of substance abuse among those involved in the child welfare system. Studies have indicated that more than 8 million teens who need substance use treatment have parents who also struggle with substance abuse problems and were maltreated during their childhood.
http://sowkweb.usc.edu/news/study-addresses-substance-abuse-child-welfare
CA: Foster kids need opportunities to overcome odds
Mercury News – December 01, 2012
And what do foster youths need? Antaeus will tell you it's not a handout or charity. It's simply this: "All we are looking for is opportunity." The Foster Youth Employment Coalition is working on that: Finding job opportunities for foster kids and other disadvantaged youths. In 2½ years, 200 youths have worked more than 50,000 hours in 60 businesses. But more need this opportunity.
http://www.mercurynews.com/top-stories/ci_22094332
CA: Audit: LA Unified schools 'could do more' to improve handling of child abuse reports
89.3 KPCC – November 29, 2012
L.A. Unified has often failed to follow state law in its child abuse reporting procedures, delaying some notifications to the agency for teacher credentialing by up to three years, according to a state audit on how the district handles child abuse released Thursday.
http://www.scpr.org/blogs/education/2012/11/29/11306/state-audit-la-unified-could-do-more-improve-its-h/
CA: LAUSD addresses child abuse investigation audit; Teacher says district has gone too far
89.3 KPCC – November 29, 2012
Responding to a state audit that found delays in L.A. Unified School District's reporting of allegations of child abuse, Superintendent John Deasy said he has already improved the district's reporting and investigation procedures.
http://www.scpr.org/blogs/education/2012/11/29/11318/lausd-says-its-addressing-critical-audit-teacher-s/
CA: Most L.A. County youths held for prostitution come from foster care
Los Angeles Times – November 27, 2012
Until now, foster youth caught in the sex trade have largely been the responsibility of the county Probation Department. The Los Angeles County Board of Supervisors voted Tuesday to launch a multiagency task force to address the ongoing issue of sex trafficking involving youth in the foster care system. The move was spurred in part by this month's passage of an anti-sex-trafficking ballot measure, which county officials said will shift much of the responsibility for juvenile prostitutes from the criminal justice system to the foster care system.
http://www.latimes.com/news/local/la-me-1128-sex-trafficking-20121128,0,7344639.story
CA: Audit: California agencies improperly managed child abuse prevention programs
Sacramento Bee – November 28, 2012
The California Department of Public Health mismanaged public funds for programs to prevent child abuse and injury, violating state contracting laws and improperly spending millions of dollars on administrative costs, the state auditor said Tuesday.
http://www.sacbee.com/2012/11/28/5014532/audit-california-agencies-illegally.html#mi_rss=Capitol%20and%20California#storylink=cpy
CA: Does California's 'open adoption' system help heal a baby's separation wound?
Southern California Public Radio – November 26, 2012
Californians adopt more babies and children than in any other state, and it is one of the most progressive in regards to how adoption is practiced. Known as "open adoption," birth parents can select the adoptive parents and decide how much participation they want in their biological child's life. Yet as the process of adoption has gotten more open, research and studies into what adoptees experience has also advanced. According to Marcy Axness, an adopted child and family therapist with a specialization in Early Childhood Development, the relationship between a birth mother and baby is critical in the early days and weeks. Axness cites "17 different bio-regulatory channels" that exist between a birth mother and baby, "From breathing to respiration, heart-rate, to blood." To take a baby away at birth, says Axness, cuts off all this regulation that the baby requires from its biological mother and causes a wound to the baby.
http://www.scpr.org/programs/take-two/2012/11/26/29362/does-californias-open-adoption-system-help-heal-a-/
CA: Programs for transitioning San Diego foster youth
San Diego Entertainer Magazine – November 26, 2012
Just in Time for Foster Youth (JIT) envisions a future in which every youth leaving the foster care system has a community of caring adults waiting for them after 18. We believe consistent, long-term help from the heart is the foundation for the success of our youth so that they can thrive and enjoy productive, satisfying lives.
http://www.sdentertainer.com/lifestyle/just-in-time-for-foster-youth-steve-sexton/
CA: Estate Planning: Grandparent guardianships and adoptions
Lake Country News – November 24, 2012
Under California law, grandparents have certain rights in their relationship with their grandchildren. This includes the right to seek partial or full custody when the health, safety and welfare of the child are at stake. During the guardianship, it is up to the biological parents, if they intend to regain their parental custody, both to visit the minor and to rehabilitate themselves so that they are able to provide a safe and stable living environment for the child. Unfortunately, that does not always happen.
http://www.lakeconews.com/index.php?option=com_content&view=article&id=28182:estate-planning-grandparent-guardianships-and-adoptions&catid=1:latest&Itemid=197
FL: New abuse laws have schools worried about student sex
Herald Tribune     December 16, 2012
Two high-school 17-year-old sweethearts whose relationship turns sexual would hardly meet most people's idea of child abuse.
But what if the boy is 17 and the girl just 14? What if the girl is developmentally delayed?
Those are the dilemmas facing teachers, guidance counselors and other school staff after lawmakers this year enacted stricter child abuse reporting laws in the wake of the Jerry Sandusky sexual abuse scandal that rocked Penn State University.
http://www.heraldtribune.com/article/20121216/ARTICLE/121219690/0/MISC?Title=New-child-abuse-laws-put-school-staff-in-a-bind
FL: DCF to recruit more medical foster homes to keep disabled foster kids out of nursing homes
Associated Press – December 06, 2012
This week's policy change from the Department of Children and Families comes as state health officials are fighting accusations that it is warehousing disabled children in adult nursing homes with little concern for their educational and socials needs because the state routinely slashes in-home care.
http://www.therepublic.com/view/story/678a3a937cb747beb96026d569723db9/FL–Disabled-Kids-Nursing-Homes
FL: Girl gone for over a year before DCF found out, worker says
Associated Press – December 06, 2012
A veteran state child welfare worker testified Wednesday that she was dumbfounded to learn in spring 2002 that foster child Rilya Wilson had been missing for more than a year and no records seemed to exist to explain her whereabouts.
http://www2.tbo.com/news/breaking-news/2012/dec/06/memeto2-girl-gone-for-over-a-year-before-dcf-found-ar-579670/
FL: Pasco County's Healthy Families Florida graduates learn skills to cope with parenting
Tampa Bay Online – December 12, 2012
Fifteen families who completed the Healthy Families Pasco-Hernando program participated in a graduation ceremony and dinner held Monday at the Dade City Woman's Club. Pasco Kids First is the Healthy Families Pasco-Hernando program administrator. "It's a pretty significant investment that we see paying off for multigenerations," said Pasco Kids First executive director Richard Hess.
http://www2.tbo.com/news/pasco-news/2012/dec/12/panewso1-pasco-countys-healthy-families-florida-gr-ar-580688/
FL: DCF revamps child abuse call center
Tallahassee Democrat – December 12, 2012
Department of Children and Families Secretary David Wilkins said Thursday the call center no longer is plagued by outdated technology, vague rules and time-consuming processes. Now, abuse-hotline counselors efficiently gather information using questions generated by a computer system. That information is checked by command center staff who add more details such as call history and criminal background. The case then is passed down to a DCF field office where it will be assigned to an investigator in about an hour.
http://www.tallahassee.com/article/20121213/NEWS01/312130031/DCF-revamps-child-abuse-call-center?nclick_check=1
FL: Panel seeks to lower number of drug-addicted babies
Sun Sentinel – December 10, 2012
Florida Attorney General Pam Bondi and a panel of lawmakers, doctors and public health advocates are putting the finishing touches on recommendations to target the problem of women drug abusers giving birth to children with drug addictions. The recommendations – likely to be adopted in January – include $22 million for more residential treatment services and substance-abuse intervention; a statewide campaign to educate women about the dangers of prescription-drug use during pregnancy; continuing education classes for medical professionals; and legislation to protect women who seek treatment.
http://www.sun-sentinel.com/business/fl-drug-abuse-newborns-task-force-20121210,0,842886.story
FL: DCF wants its kids out of nursing homes
MiamiHerald.com – December 04, 2012
With Florida under heavy fire for funneling sick and disabled children into nursing homes designed for elders, child welfare administrators have quietly enacted a new policy aimed at keeping sick foster kids in community settings.
http://www.miamiherald.com/2012/12/04/3126870/dcf-wants-its-kids-out-of-nursing.html
FL: 500 Fla. foster kids adopted
Associated Press – November 30, 2012
More than 500 foster children from around the state were adopted in November for National Adoption Month.
http://www.sfgate.com/news/article/500-Fla-foster-kids-adopted-4080498.php
FL: Rilya Wilson's death spurred important changes
Ocala Star Banner – November 02, 2012
The heartbreaking death of 4-year-old Rilya Wilson in 2001 affected not just the community in Miami, but every Floridian and every employee with the Department of Children and Families. It was the driving force for sweeping changes, including the nation's first statewide private/public partnership in child welfare with Community Based Agencies providing localized direct care and supervision.
http://www.ocala.com/article/20121202/OPINION/121139967/1005/sports01?Title=Rilya-Wilson-s-death-spurred-important-changes
FL: Class action status sought for disabled Fla. kids
Associated Press – November 28, 2012
Attorneys are seeking class action status in a lawsuit that alleges state health officials are violating federal law by unnecessarily warehousing hundreds of children with disabilities in nursing homes.
http://www.wflx.com/story/20210120/class-action-status-sought-for-disabled-fla-kids
FL: Loving Families Enjoy Easier Route to Adopt Foster Children
Globe Newswire – November 27, 2012
CAIRS has helped thousands of families nationwide enjoy an easier, more successful child adoption experience via their secure online adoption software called ParentFinder. The ParentFinder software connects interested, waiting families with case workers of foster children awaiting adoption in a way that is more efficient and effective for all parties involved.
http://www.msnbc.msn.com/id/49977819#.ULWhMOTAc9Y
FL: Tax credit for adoptive parents to end
WFTV Orlando – November 27, 2012
Money that many adoptive parents use to take care of their children will go away at the end of the year. It's a tax credit and without it, some fear children looking for a new home may be the ones hurt.
http://www.wftv.com/news/news/local/tax-credit-adoptive-parents-end/nTGyn/
FL: Trial starts in Rilya Wilson case; foster child became symbol for problems at Florida agency
Associated Press – November 26, 2012
Rilya's case led to new laws and a massive shake-up at Florida's child welfare agency after she vanished in 2000. Authorities long suspected caretaker Geralyn Graham in Rilya's disappearance, but didn't charge her until 2005 when prosecutors said she confessed to an inmate while serving time on an unrelated fraud charge. Graham's attorney raised the possibility that Rilya could still be alive because her body has not been found. Attorney Scott Sakin suggested Rilya could've been relocated to a new home and lost in a system that has a history of caseworker incompetence. Also: http://www.sacbee.com/2012/11/24/5008333/jury-about-to-write-final-chapter.html
http://www.washingtonpost.com/national/trial-starts-in-rilya-wilson-case-foster-child-became-symbol-for-problems-at-florida-agency/2012/11/26/3bf89a40-37ee-11e2-9258-ac7c78d5c680_story.html
FL: Intervention helps create forever families
Orlando Sentinel – November 23, 2012
A positive and emerging change has begun to take root, albeit slowly and unevenly. In Florida, through a statutory mechanism known as intervention, a parent whose child has been removed by the state retains the right to make a private adoption plan, provided that parent's parental rights remain intact. This option allows a parent to consent to a voluntary adoption, select adoptive parents and receive information about the child in the future. Contrast this with a parent having parental rights involuntarily terminated by a judge, and excluded from any permanent decision-making for the child.
http://articles.orlandosentinel.com/2012-11-23/opinion/os-ed-adoption-awareness-myword-112612-20121123_1_adoptive-parents-parental-rights-birth-parent
TX: A Small Texas Town Adopts 76 Needy Children
The Inquisitr     December 16, 2012
Twenty-five families at Bennett Chapel Baptist Church, led by Bishop W.C. Martin and his wife, Donna, spent the last 16 years collectively adopting 76 young children from all across Texas.
http://www.inquisitr.com/441471/a-small-texas-town-adopts-76-needy-children/
TX: Waco judge helps sexual abuse victim get visa
Houston Chronicle – December 14, 2012
A state district judge in Central Texas has helped a 13-year-old sexual abuse victim get an immigrant visa after the local district attorney refused, according to a newspaper report published Friday. Victims' advocates referred the girl and her mother to Waco attorney Susan Nelson, who pushed for both to be given U-Visas that can be granted to immigrants who are victims of crimes. But McLennan County District Attorney Abel Reyna refused the request, saying he didn't want the visas given as "rewards."
http://www.chron.com/news/texas/article/Waco-judge-helps-sexual-abuse-victim-get-visa-4118670.php
TX: Texas college football coaches partner to fight child abuse
KVUE News – December 11, 2012
A trio of Texas college football coaches are teaming up to fight child abuse. The spot features Texas A&M's Kevin Sumlin, Longhorn Coach Mack Brown and University of Houston Coach Tony Levine. Texas Attorney General Greg Abbott unveiled the public service announcement Tuesday.
http://www.kvue.com/news/local/Texas-college-football-coaches-partner-to-fight-child-abuse-183072441.html
TX: Families come to Abilene to finalize adoptions before tax credit vanishes
Abilene Reporter-News – December 12, 2012
Sherri Statler, President of Christian Homes & Family Services, said she was most worried about children in foster care should the tax credit be cut, saying doing so would mean fewer families would have the means to do adopt and fewer children will be removed from the foster care system.
http://www.reporternews.com/news/2012/dec/12/families-come-to-abilene-to-finalize-adoptions/
TX: From foster child to Child Protective Services mentor
My FOX Houston – December 12, 2012
The 26-year-old Obaseki is now about to graduate with a master's degree. He works as a caseworker at CPS.
http://www.myfoxhouston.com/story/20331908/2012/12/12/from-foster-child-to-child-protective-services-mentor
TX: Marywood Children and Family Services will close after 91 years in Austin
American-Statesman – December 04, 2012
The move to close Marywood stems from the growing number of single women choosing to parent their infants, the proliferation of agencies that provide adoption services, an increasing number of resources for such families and a slowly declining birthrate, Catholic Charities officials say.
http://www.statesman.com/news/news/local/marywood-children-and-family-services-will-close-a/nTMBP/
TX: Possible Budget Cuts Jeopardize Child Abuse Prevention Programs
Everything Lubbock – December 03, 2012
Carmen Aguirre is an executive director at Children's Advocacy Center in Lubbock. She said children would be in extreme danger if lawmakers decide to cut state funding for child abuse prevention programs in Texas The University of Houston proved in a study that Prevention programs are successful. In 2004, Texas cut all child abuse program funding and cases jumped up 23% when nationally they declined.
http://everythinglubbock.com/fulltext?nxd_id=138502
TX: State promotes adoption campaign
The Monitor – November 30, 2012
With almost 6,400 children in foster care across the state waiting for adoption, the Texas Department of Family and Protective Services is working to increase the number of families licensed to foster and adopt children. The children in foster care were all victims of abuse or neglect who now need new homes.
http://www.themonitor.com/news/local/article_a807d80a-3b44-11e2-8f43-001a4bcf6878.html