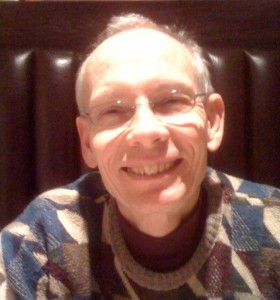 Successful entrepreneur and author Mike Tikkanen combines his business acumen with his passion for neglected and abused children to offer answers to some of our communities most serious and complex problems.
Since 1996, he's volunteered in the Guardian ad-Litem program as a court appointed special advocate (CASA). Mike has worked with about fifty "Invisible Children" that have become part of the County Child Protection System. Mike has become passionate about the madness that surrounds the treatment of abused and neglected children.
Learn the key issues facing abused and neglected children, what programs and policies work to improve their lives, and how you can be a better advocate for at risk children.
A public speaker on business for the past twenty years, Mike decided to bring public attention to what goes on behind closed doors and in the dark corners of our communities.  Mike recently held a workshop at the United Nations in New York, and has spoken at many conferences (Social Workers, Women's Prison Wardens, Educators) and hundreds of business, community, and religious organizations.
Once you've heard Mike's message on Invisible Children, you'll never be the same. If you want a program that gets your audience thinking, you'll call Mike Tikkanen. He guarantees a message filled with rock solid evidence, emotion, and ideas. Call him for Luncheons, breakouts, and keynotes.
Areas of Expertise:
Grassroots Change for At Risk Children
Supporting Education for All
Growing Healthy Families and Children
Simplifying the Mental Health Discussion
Mike's Most Requested Programs:
The Impact of Abuse & Abandonment
(on Children & Communities)
Why Some Kids Don't Learn in School
(and what it's like to teach them)
Punishing Abused Children
(restorative justice vs more punishment)
Mental Health and Psychotropic Drugs For Children
(street drugs, big pharma, and therapy)
Economic Issues of Abuse and Neglect
(short term and long term costs and considerations)
A Local, National, and an International Perspective
(comparisons of quality of life and children's issues between cities, states, and nations)
Testimonials:
"Mike encourages everyone to become aware of the critical issues impacting abused and neglected children.  After you hear him speak, you will ask yourself; what can I do to help?",  Shirley Schroeder, Teacher, guardian ad-Litem, Mother, Grandmother
"A passionate, informative, and compelling look at the shameful treatment of vulnerable Children, how it impacts society, and what we can do about it. Tikkanen effectively mixes personal experience and real-life stories…",  BurtBurlow, President Growing Communities For Peace
"It is truly critical for adults from all corners of our society to speak out on behalf of children, especially children without someone who cares about them and their futures…", Connie Skillingstad, Executive Director Prevent Child AbuseMinnesota
"All children are born into a promise that the adults in their lives would take care of them. Unfortunately, that promise all too often gets broken and the only recourse these children have is a Child Protection System and Juvenile Justice System that certainly could use more help.",  Minnesota State Senator, Mee Moua
"Open your ears to riveting and accurate stories of today's children. Mike's eye opening experiences encourage us all to reach out and make life better for troubled children in our communities",  Donald Schmitz, Author and Founder of the Grandkids and Me Foundation