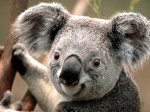 I have just finished reading about the Harvard study on the relationship between foster children and soldiers suffering from post traumatic stress syndrome.  According to the Harvard study, foster children are twice as likely to suffer from post traumatic stress syndrome as soldiers returning from Iraq are.  As a guardian ad-Litem observing children removed from frightening and toxic birth homes, I understand the correlation between living in a war zone and living in a dangerous home.  
Both people live in fear of their lives. Both individuals witness terrible and frightening events (often on a daily basis). Often both have experienced terrific personal pain and suffering.
Each of them must rationalize his or her own existence in an insane situation with no way out.
There are differences;
The soldier goes back home to the remembered Normal world that was left behind. A child removed from an abusive home goes to a strange new existence and does not know what normal is. There was no "before" for an abused child. Sex, drugs, insanity, and violence have become their "normal".
An abused child acquires behaviors to stay alive in toxic situations that are extremely detrimental to the child outside of the abusive home. Mental health services for abused and neglected children are few and far between.
The soldier suffering from posttraumatic stress syndrome qualifies for mental health therapy.
The child will most likely be prescribed psychotropic medications with minimal psychiatric oversight and very little therapy.
About one percent of foster children go on to college. Between fifty and seventy-five percent of children in the Juvenile Justice system have diagnosable mental illnesses.
I do not wish to minimize the seriousness of post traumatic stress syndrome in solders.
I only wish to point out the seriousness of post traumatic stress syndrome in children.