May 3, 2005 in Invisible Children, Politics and Funding, Public Policy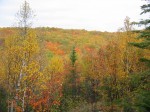 "What we do to our children they will do to society"   Pliny the Elder    I met with State Senator Mee Moua recently. I am a guardian ad-Litem concerned with the twice-abused children I know through County Child Protection.  Senator Moua is the first State legislator to speak to me with a genuine interest in creating a public dialogue around Children's mental health issues after many tries.
We agree that a significant part of the problem with failing schools is the big numbers of traumatized children being warehoused in classrooms.
Teachers are in the terrible position of being responsible for educating students and managing traumatized children at the same time.
Because it is a complicated issue with no simple answers, legislators avoid the topic and don't provide useful solutions. Read the rest of this entry →