You are browsing the Blog for child sex abuse.
May 5, 2016 in Child Death, Health and Mental Health, Invisible Children, Politics and Funding, Public Policy, Resources, The States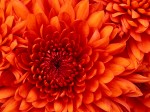 According to Dallas News, on March third 2016,  almost 6000 Texas children needing immediate contact and tens of thousands of children throughout the year, were not visited by CPS within the mandatory deadline for priority extreme cases (sexual abuse, infants neglected by drug-addled parents and other life threatening circumstances).
The federal government has warned Texas for more than a decade that it isn't meeting standards for timely visits in abuse investigations and the under-reporting of child abuse deaths goes back many years.  Texas education statistics are still dismal (years after rejecting federal help for their schools).  A few years ago Texas ranked 50th in births to teen moms and uninsured children, 45th in child abuse deaths and 42nd in child welfare expenditures.
Caseworker turnover (57% per year) is on the rise because increased caseloads leave workers feeling overwhelmed and ineffective and  foster children are sleeping in CPS offices because there are no homes.  Texas is only one of many states facing the hese kinds of problems.  This lack of attention and concern for a communities infants and children is appalling and certainly more costly in the long run than the funding it would take to make these children safe and healthy.  Texas is only one of many states to turn children's health, child protection and education into a political football.
Please don't let our state ever look like Texas.
ALL ADULTS ARE THE PROTECTORS OF ALL CHILDREN (know anyone in Texas? Please share this – it might do some good)
April 30, 2016 in Adoption, Child Death, Health and Mental Health, International Child Abuse, Invisible Children, Politics and Funding, Public Policy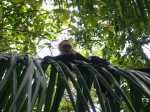 Help KARA grow awareness and resources for at risk children around the world; Donate, buy KARA's INVISIBLE CHILDREN book and share these articles with your friends and networks.
Saint Helena: Child abuse on St Helena 'covered up by Foreign Office' admits government
International Business Times – January 04, 2014
The Foreign and Commonwealth Office (FCO) has been forced to admit it made an "erroneous" report to the United Nations in which it denied the South Atlantic island of St Helena had problems with child abuse.
http://www.ibtimes.co.uk/child-abuse-st-helena-covered-by-foreign-office-admits-government-1481796 Read the rest of this entry →
February 2, 2016 in Crime and Courts, Invisible Children, Politics and Funding, Public Policy, The States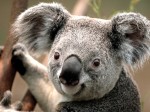 This article from an abused child about the Mormon Church hiding abuse her was another sad and eye opening look into how hard it is to achieve transparency and accountability in children's rights issues.
 Join KARA's Facebook Page   ALL ADULTS ARE THE PROTECTORS OF ALL CHILDREN
August 6, 2015 in Child Death, Health and Mental Health, Politics and Funding, Public Policy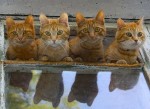 For many years, we have fed younger and younger people into our Criminal Justice System and gotten the same results over and over again as recidivism rates approach 70% (Juvenile Justice recidivism is not tracked in 11 states and narrowly tracked elsewhere).
Evidence overwhelmingly indicates that abused and neglected children Read the rest of this entry →
May 6, 2015 in Child Death, Invisible Children, Public Policy, The States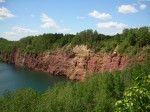 Recent child abuse reporting from around the nation (find your state here) Read the rest of this entry →
December 8, 2014 in Child Death, Politics and Funding, Public Policy, Resources, The States, Wonderful People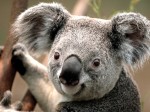 Please forward this letter (or in your own words) to Governor Dayton; gov.citizenoutreach@state.mn.us
I've taken from Brandon Stahl's article on uninvestigated child sex abuse cases  that someone has decided that children reported as sexually abused before 2013 will go uninvestigated and stay where they are (even if they are still being sexually abused) as the County doesn't see it important to put resources to finding out if these children are still endangered.  
In my caseload as a CASA volunteer guardian ad-Litem, I know children as young as two who were sexually abused – and the resulting traumas that followed them for life.  They deserve to be rescued.
I find this cheap, short sighted policy making appalling and I know that it is much more costly to ignore them than to do the right thing.
Will someone besides Brandon Stahl please speak out for these kids?
What kind of a community writes off the worst kinds of child abuse for relatively modest financial reasons?
Any investigation into the financial aspects of these bad decisions will discover that we do not save money by allowing children to remain in horridly abusive homes.
These are the kids with severe behavioral problems and poor coping skills that fail in our schools, become preteen moms, adolescent felons, and make our communities unhealthy and unsafe.
What costs money are failing schools, unsafe streets,  prisons and recidivism (70% nationally).
What a cold hard people we have become (and bad at math).
May 16, 2013 in mike tikkanen speaking, Public Policy, The States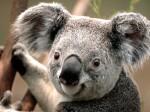 Bill Murray knows the best questions to ask to create a lively and informative discussion on the issues that impact abused and neglected children.
This 90 minute talk is a powerful and comprehensive talk I had with Bill and his panel about our institutions and what needs to change to make our children and communities happier and safer:  http://www.blogtalkradio.com/bill-murray/2013/05/16/stop-child-abuse-now-scan.mp3   (move the arrow a little bit to skip the music if you wish to start at the conversation).
February 19, 2013 in CASA, Invisible Children, Public Policy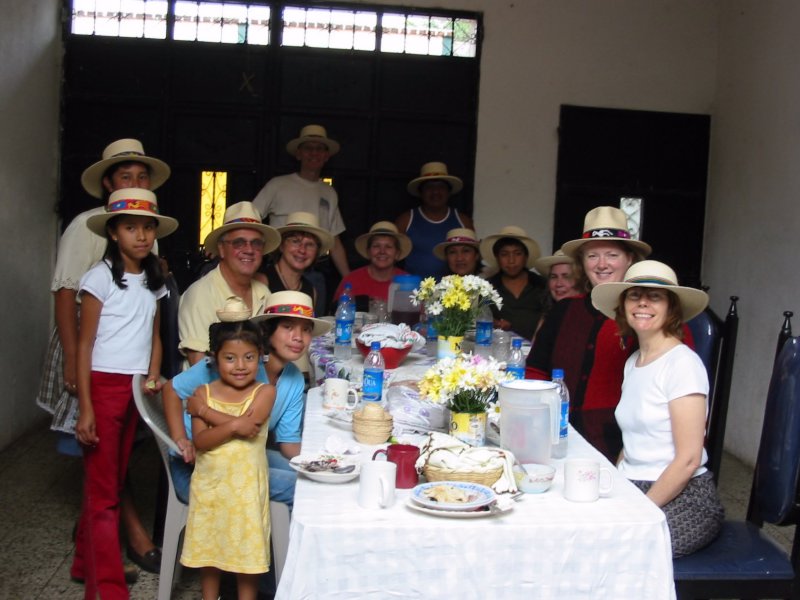 Without court appointed CASA guardian ad-Litems, America's at risk children have no voice in the homes they are raised in or during the years they live as state wards in foster care.
Some states (Virginia most recently) are moving toward forcing children back into homes where they have been sexually abused and tortured. The World Health Organization defines torture as "Extended exposure to violence and deprivation".
Every child in my child protection caseload as a CASA volunteer was tortured (most of them for two to four years).  My CASA children had been tied to a bed, left alone for days (four years old), prostituted & sexually abused (as young as 2 years old), beaten and starved.
CASA guardian ad-Litems can be (the only) a voice for a child in a toxic home.
Learn more about how you can reach out in your community to help troubled children. If the program doesn't exist where you live, contact national CASA and find out how to start one.
Continue reading the collection of recent articles on and about the guardian ad-Litem program around the nation. Feel free to submit your own stories as comments.
Buy our book or donate  Watch Our Video
January 8, 2011 in Health and Mental Health, Invisible Children
Two of my friends have killed themselves this year and I want badly to know how to help others deal with suicidal thoughts and depression with more than psychotropic medications.
When I wrote INVISIBLE CHILDREN in 2005, a 70 year old friend asked me out to lunch. After the meal he explained how he told no one of his abuse at the hands of a priest when he was a twelve year old boy and how finally at 45, after 2 failed marriages and several failed business partnerships, he sought out a therapist.
He was still seeing that therapist 25 years later.
Of the children I've worked with as a guardian ad-Litem, a high percentage of them have been sexually abused. I have seen the horror of child sex abuse and how 10 or 25 years later, a troubled being still fighting the darkness every day.
Child sex abuse may be the most under-reported crime in America. It could also be the most under-treated horror in America. As a guardian ad-Litem, my first visit to a hospital suicide ward to visit a four year old girl that had been horribly abused was never made public, or when I worked with the seven year old that had been prostituted, or any of the family members that practiced child sex abuse.
There are successful sex abuse recovery programs, but our local governments and state agencies don't support them in a large scale, and the under-reporting of abuse means most children do not receive the help they need. As these children age, the damage from abuse does not disappear – it is often magnified and becomes a serious behavioral problem.
The medical people at http://www.avahealth.org/ are working to make the discovery and treatment of child abuse a normal part of medical examinations (support them). This would be a big first step in identifying the scope and scale of the problem and making treatment available to those that need it.
This is the most powerful and articulate suicide note I've ever read and it has great meaning to me for its power to relate these two incomprehensible sorrows (abuse & suicide).
I could not read Bill Zeller's last letter without feeling the terror, physical and mental impediments, and daily reminders of his childhood nightmares, adult confusion and suicide.
From the Huffington Post;
http://www.huffingtonpost.com/2011/01/07/bill-zeller-dead-princeto_n_805689.html
Both children kids and our communities deserve better than we give them today.  Support the CASA guardian ad-Litems in your community & give children a voice.
Watch & Share these 2 minute trailers from KARA's TV documentary project (help us BUILD KARA & spread the word)
Donate any amount to support our ongoing efforts for abused and neglected children
December 19, 2010 in Politics and Funding, Public Policy
The latest federal report on child abuse shows a decline for the third straight year.
From my perspective the decline reflects a change in policy and refusal of child protection agencies to accept cases (MN now rejects 2/3 of all reports of child abuse).
The equation works like this; if fewer cases are investigated, that must mean there are fewer cases of child abuse, which leads to less funding and fewer resources for terrified and traumatized children.
This report flies in the face of what we read in the newspaper and data that relates to abused and neglected children.
More children died last year at the hands of their parents and teen suicides had the highest rate increase in 15 years.
This is the same logic that has hidden child sex abuse from the public eye. When I wrote the book INVISIBLE CHILDREN in 2005, there were 895 cases of child sex abuse reported in the state of MN.
At that time I counted fifty children that I knew had been sexually abused. There were about five hundred guardians at that time. It is my experience that child sex abuse is the most underreported crime in America.
Again, the equation works like this; if a problem is not reported, it gets no attention and is not perceived by the public to be an issue that needs to be addressed.
Until our communities begin to solve the terrible problem of generational child abuse, our schools will continue to fail, our jails and prisons will remain full, and we will continue to lead the world in the number of very young women with sexually transmitted disease and pregnancy.
July 19, 2008 in Health and Mental Health, Invisible Children, Kids At Risk Action (KARA), Mike Tikkanen, Public Policy
Questioning Child Protection Policies  
What drives the policies and programs that rule the lives of abused and neglected children?
Within the Child Protection system, like most big organizations, the fear of change is omnipresent.
A director closely monitors and directs the critical elements of national/state policies within their jurisdiction. A program gets too edgy, it will lose funding, dry up and blow away.
While this is rarely stated bluntly, there is little question as to what happens when the sub organization seeks to point out failure or demand change outside the national/state guidelines.
I have recently sensed the fear of an administrator torn between making waves to point out a serious system flaw (doing real damage to children) at the risk of drawing the national organizations attention.
It's not really a choice, for a program director torn between losing funding (organizational suicide), or safeguarding the organization by not speaking out.
This question would be less problematic if our institutions were getting the results they were designed to achieve (if results were positive).
To this point, Kathleen Long, author of ANGELS AND DEMONS clearly articulates,
"If you measure the success of our institutions by what it is they actually create versus what they were designed to create", (the following are my words) our Child Protection system creates mentally unhealthy youth, future felons, and pregnant teenagers.
Children in Child Protection are suffering twice the level of PTSD as soldiers returning from Iraq.
80% of children aging out of foster care are leading dysfunctional lives.
Almost half the youth in the juvenile justice system have at least two severe mental health diagnoses.
The amount of psychotropic medications prescribed to children in Child Protection is horrendous (and the vast majority of these children receive grossly inadequate mental health care).
Will abused and neglected children forever remain stuck between the sexual abuse, violence and drug use within a dysfunctional family and the unresponsive and under-resourced agencies chartered to care for them?
One of my first cases involved a judge returning a four year old boy to his father. The father was in prison and had a court order in an adjacent state to stay away from young boys (due to his sexual assaults on young boys).
Over a four year period this boy was tied to a bed, left for days alone in an apartment, starved, sexually abused and beaten severely. Recovering from this type of abuse might have been possible had he received sufficient care and resources. He did not.
The boy is now 19, and his life was altered forever in many terrible ways by a judge's misguided decision to return him to his father.
Would a judge that understood the depth and scope of the problems abused children suffer from have made the same decision? Do we routinely appoint judges to Child Protection cases that do not understand or appreciate the nature and substance of the issues that will forever impact At Risk children? I think so.
I have many more sad tales from 12 years as a guardian ad-Litem. Most people working in Child Protection have similar stories.
This is not a small problem. Three million children a year are referred to Child Protection agencies in America. If witnessing the rape and assault of your mother were considered child abuse, the number would be closer to Six Million.

The cost of making better decisions for our At Risk kids would be exponentially less than the costs we continue to pay for with disruptions in our schools, crime in our communities, ongoing institutionalization, and of course, the misery of millions of children growing up to lead unhappy and dysfunctional lives (and starting their own unhappy families).                                                                                                                                                                                                                                                   Tell us your story, comment, or perspective.  Think of someone you would like to send this to? Press the "share this" button below.