September 15, 2013 in CASA, Crime and Courts, Invisible Children, Links To Helpful Orgs, Occasional Authors, Politics and Funding, Public Policy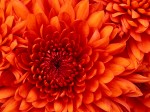 Sexual abuse is likely the most horrific crime a young child can endure.
Almost 10% of children today are exposed to sexual abuse; from rape, incest, pornography, touching, fondling or sodomy.
According to the Childhelp organization, the most common ages that child sexual abuse acts are committed are ages 7 to 13.
Within child protection systems, these percentages are much higher and the children's ages are lower when the abuse begins.
(invite me to speak at your conference) / Buy our book or donate  Sample 4 minute video of Mike's awesome talk on child protection in America
Follow us on Twitter http://twitter.com/KidsAtRisk    Read the rest of this entry →