Minnesota Child Protection News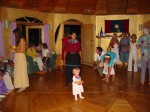 KARA gathers news about Minnesota's abused children to provide a snapshot of Child Protection and how our state values its children.
Only a fraction of serious child abuse makes the news.
All Adults Are the Protectors of All Children
Follow;
Safe Passage For Children MN (Join their legislative volunteer efforts and make child friendly legislation a reality)
CASAMN (become a guardian ad Litem and speak for abused children)
KARA Star Tribune Articles; Child Protection Who Will Speak For Children?
KARA Star Tribune Articles; Child Protection Who Will Speak For Children?  Safe Passage For Children MN
Minnesota At Risk Children's News July – September 2017 (I)  (II) (III) (IV)
Minnesota At Risk Children's News June 2017
Minnesota At Risk Children's News April/May 2017
Minnesota At Risk Children's News March 2017
Minnesota At Risk Children's News January/February 2017
Minnesota At Risk Children's News December 2016
Minnesota At Risk Children's News November 2016
Minnesota At Risk Children's News October 2016
Minnesota At Risk Children's News September 2016
Minnesota At Risk Children's News August 2016
Minnesota At Risk Children's News July 2016
Minnesota At Risk Children's News June 2016
6.4.16 Leb Mike Meak guilty of 2nd degree murder in beating death of 18 month old Genesis Xiong
Minnesota At Risk Children's News for April & May
Minnesota At Risk Children's News For March
February 22, 2016. Cold Spring, Minnesota, Lehmeier accused of trying to shoot his wife and their 4-month-old infant the first night the baby was allowed to come home after all five of their children were removed from the home due to another act of violence by Lehmeier.
2.18.16, Minneapolis 2 more child abuse cases filed against Children's Theatre and Donahue
2.18.16 MN 70,000 Child Abuse cases reported in 2014
2.10.16, Minneapolis MN Supreme Court upholds conviction in murder conviction of Amanda Peltier in death of 4 year old Eric Dean
2.9.16 Eagan, Johanna Beeler sentenced in death of infant grandson
2.9.16 Grand Rapids, Trial for Emory James Jenkins begins in abusive death of 2 month old son
2.5.16, Minneapolis, MN counties still lack 24/7 child abuse response
2.4.16  Anoka, Toddler dies from injuries in day care, state suspends license
February 3, 2016. Worthington, Minnesota. The state rests their case against Fraga regarding the sexual assault & murder of his 2 year old niece, Samantha.
1.27.16 Minneapolis MN. 4 Children & 30 Adults Killed in Domestic Violence Last Year
1.26.16 MN Domestic violence killings rose in 2015 (include 4 children)
1.20.16 Active case for Fargo police in death of 6 month old Owen Skodje
1.19.16 Apple Valley MN 5 year old Rani Crowley, her mother Komel & Father (murder/suicide) found dead by neighbors.
1.23.16.. Mankato, MN.  Edwin Caizaguano, of Minneapolis, arrested in connection with the rape of 10 year old girl in Brooklyn, NYC.
1.19.16 Collegeville, MN  St. John's Abbey opens its clergy files to the public, releasing the records of several clergy members accused of sexually abusing minors.
1.16.16 Minneapolis, Reggie Delaine Harper pleads guilty to intentional murder of 23 month old infant son because the baby was crying  (Reggie had been reported at least 3 times for prior child abuse).
1.14.16 MN Matthew Ogden arrested in MN for killing his month old daughter (Sara Ogden)
1.12.16 Hibbing MN Brian Lederer, priest at Blessed Sacrament Parish and the Assumption Catholic School in Hibbing charged with sexual misconduct with 4 girls ages 10-14
1.8.16 Minneapolis  Father arrested in assault of 21 month old Rae'Ana Hall
1.7.16 Judge sets May deadline for Duluth Abuse Claims
1.6.16 Ramsey County, Austiin Gustafson pleads guilty to killing 3 month old 
1.5.16 Minneapolis, 22 month old Rae'Ana Hall in critical condition with life threatening injuries (broken ribs, fractured pelvis and head injuries apparentlyh the cause of a strong force) while in the care of her father.
1.5.16 MN Vikings Adrian Peterson reflects on violent death of his 2 year old son, beating his boy and violence in his own life.  USA Today
1.4.16 St Cloud 22 month old Billy Rebel Chapman Died of multiple blunt-force injuries & being investigated as a homicide. Star Tribune
12.30.15 Blooming Prairie MN Cory Stucky Charged in alcohol related manslaughter death of 8 week old son Myles Stucky.  
12.15.15, Washington County Child Care Owner Accused of Abusing Sons (assault, fear, broken bones and bruises) ages four and six.
November 25, 2015, Minneapolis MN, Cody Feran-Baum pleads guilty in the beating death of 2 year old Sophia O'Neil
November 20, 2015, Joseph Patterson sentenced to life in prison for the death of 2 year old Tyrese Ruffin, the son of Adrian Peterson
November 18, 2015, Saint Paul Minnesota Shew Htoo Suffocated 1 month old Michael.  This was her "second attempt"  "60 mL mixture of baby formula, sweets, 3 sleeping pills and substances for killing bed bugs."  She bottle-fed the mixture to her son.
November 9, Ryan Husemann SR was sentenced to 4 years & 9 months in prison for the death of 5-month old ryan Lee Husemann JR.
November 2, 2015, Lakeville Minnesota Jay Ernst was charged with attempted murder. He attempted to kill his 4 year old and two year old children and himself.  Suicidal statements were made in days leading up to the attempt.
October 12, Detroit Lakes MN Sterling Kyle Anderson charged in beating death of 3 year old Steven Warren
October 2, Shakopee Minnesota, Ryan Lee Husemann SR pleads guilty to manslaughter in death of infant son
October 8th, Cedar Riverside, Mentally troubled adult (Ahmed Hersi) charged in rape of 10 year old girl in the hallway of her home.  Ahmed had been charged with assault 3 times, and had harassment restraining orders against him by 2 women recently.  All charges have been dropped due to "mental deficiency".  Abdi has sought help but has remained untreated.
September 28 MN, Lawsuit; 14 year old  Hmong girl raped repeatedly in culturally sanctioned marriage to 43 year old man
September, 2015, Monticello Minnesota Matthew Stewart charged with abusing 23-month old boy.  "abusive head trauma" and "child physical abuse. long-term disabilities.
August 31, Pine City, MN Jonathan Michael Loun charged in malicious beating death of girlfriend's 3 year old son Dante Sears
August 25, 2015, Saint Paul Minnesota, Joshua Payne charged with malicious punishment of a child.  4 year old had black eyes and missing teeth.   He also had internal swelling on his head and torso, and signs of healing fractures in two ribs.
August 8, White Bear Lake Township, Minnesota, Anthony LOngville charged in malicious punishment of his 2 month old son. http://staging.duluthnewstribune.com/news/crime/3813798-minnesota-man-charged-severely-injuring-infant-son
July 28, Eden Prairie MN, Mother Stephanie Castillo asks for her son's death benefits 20 minutes after tragic death of 2 month old child Leo Castillo.
July 10, Minnesota, Foster Care Failures Cost the State 750,000 dollars in federal fines.
July 8, Minneapolis, Child Protection Failures need fixing
June 25, Henneping County, Casey Foundation Report on Minnesota's Child Endangerment Model
June 17, Plymouth MN, Police & Medical examiner investigating the death of a five month old baby in South St Paul Vaida Grass.
June 11, Burnsville, MN William Warr Plead guilty to 8 counts of first and second degree murder in death of Key'ontay Miller Peterson.
June 16, Minneapolis, 2 year old Sophia ONeill stomped to death by boyfriend
June 5, Bemidji, Police investigating death of 4 year old
May 22, White Bear Lake, 19 year old Austin Whiteaker charged in malicious punishment of his one month old son (devastating brain injury)
May 19, Minneapolis, More on the Suicide of six year old Kendrea Johnson
April 15, Apple Valley, Day Care provider Janet Marie Kartheiser charged in death of 3 month old baby
April 21, 2014, Saint Paul Minnesota, John Autey was charged with malicious punishment. John shook his son for 5 to 10 seconds.  He also had extensive bruising on his chest walls, and noncritical hemorrage in his brain.
"Classic child abuse".
March 29, Minnesota, Children's mental health and law enforcement
March 17, Minneapolis Four Year old Key Ontay Miller murdered by mother
March 17, Princeton MN Michael Gunderson Charged with felony child neglect in starving his 2 and 3 year old children.  Dog feces and drugs littered the home and the children were too weak to walk and appeared to be eating feces.
March 15 2014, Cottage Grove Minnesota, 13 month old Amelia was killed by Angel Ramirez.  Punched multiple times, hair pulled out and cup threw at her eye.  "He stated that he did not know his own strength," 
February 2015, Maplewood Minnesota  18 month old Genesis Xiong died from trauma to her body. She had bruises covering her face and chest.& had been sexually abused.
"This young child suffered unspeakable horror in the last moments of her short life".  Mike Meak has a history of assaulting women.
Feb 16, Maplewood MN Mother Lia Lee talks about boyfriend Mike Meak, she let care for her daughter because she couldn't afford daycare (charged in the violent death of 18 month old daughter Genesis)
January 2015, Deer River MN   3 month old Joseph Jenkins died from a skull fracture, multiple rib fractures, injuries to his chest and abdomen, hand, fingers, feet and toes.
Emery Jenkins bit and beat his child to death.
January, National; Video, the drugging of five year old state ward children
October 16, 2014, Emery Jenkins abused his son for the last time.
Emery Jenkins had a history of assaulting women and children.
December 14,2014 Mother (Kayla Marie Jones) charged in drowning death of her six year old daughter (Azaria Nicole Jones)
December 11, Brooklyn Park MN Reggie Delanie Harper sought for killing his one year old son (This boy is at least the 57th child to die off abuse while known to County Child protection since 2005).
December 12,2014 Reggie Delaney Harper charged in beating death of his one year old son
December 8, Minneapolis, the awfulness of not investigating  child sexual abuse cases.
November 26, Minneapolis, Letter to the Governor's Task Force On Child Protection
November 15, Minneapolis, Compilation of Brandon Stahl's articles on child abuse and child death in MN this year
November 14, Duluth Minnesota Christopher Peterson sentenced to 40 years his 1 year old daughter Layna
November 13, 2014 Christopher Peterson sentenced to 40 years in suffocation of his 1- year old daughter Layna
October 26, Minnesota, State Task Force on child protection should represent children, not state agencies and parents
October 14, Minneapolis, Judge Ranum, Children being neglected to death
October 2, 2014  Stearms County, Robert John Kaiser indicted for murder in death of two year old son.
September 30, 2014 Minneapolis,  Police investigate death of 4 month old N Minneapolis baby
September 29, Minneapolis, Defending the indefensible in the death of 4 year old Eric Dean after 15 reports of child abuse were ignored
September 2014, Fenton Minnesota, 3 year old Jocelyn Lawton died from traumatic brain injury inflicted by her father Jonathan (charged with murder)
http://www.stltoday.com/news/local/crime-and-courts/article_3bc65ebb-0256-5211-b075-0a06ce967388.html
September 14, The savage beating of 45 pound  Tyrese Robert Ruffin by his 240 pound professional athlete father Adrian Peterson & Death of 4 year old Eric Dean show the need for crisis nurseries and improved child protection in MN
September 11, Belle Plaine Minnesota, Joshua Sunblad charged with murder in killing of 2 month old boy
September 9, Minneapols, WCCO radio KARA interview on MN Child Protection (Jordana Green Show) ten minutes/Audio
September 9, Minnesota, Changing a bad law to save Minnesota's abused children
July 14, 2014 Butterfield MN, 14 year old mother hospitalized after newborn's death
April 15, 2014 Farmington MN Day Care provider sentenced in death of 3 month old Kaiden Robert Staebell
March 5,2014 Plymouth MN, Police investigating death of infant 
May 2, Minneapolis, Male caregivers linked to 2/3 of 200 death/near death of children often because the working mother cannot afford daycare.
March 21, 2012, Virginia Minnesota, 2 year old Caroline died from closed head trauma Russell Johnson guilty of manslaughter.
http://www.virginiamn.com/news/local/manslaughter-guilty-plea-in-baby-s-death/article_b6e88ca0-117c-11e5-96f9-23a304e3f674.html#.VkSviDT–Ig.mailto
Donate now and support these pages &  KARA'S Traveling Child Abuse/Child Protection Exhibit
Recommend the exhibit to your college/university/museum – start the conversation where you live.