November 26, 2014 in CASA, Child Death, Politics and Funding, Public Policy, Resources by Mike Tikkanen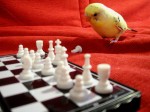 I sent this letter to the Governor's Task Force earlier today (share it with your contacts);
Dear Governor's Task Force People,
I've been a volunteer CASA guardian ad-Litem since 1996 and witnessed many terrible things being done to children both in and out of child protective services (none of them ever made the paper or received any public awareness).   I helped found and remain on the board at CASA MN and wrote the book INVISIBLE CHILDREN on this topic in 2005.
Nothing in this letter is meant to reflect badly on adoptive or foster families, GALs/social workers, the courts/police/juvenile justice, educators, task force members, or others directly involved in trying to help children in need of protection.  We are doing what we can with the training, resources, and understanding we have.
This letter is intended to bring to your attention the depth and scope of the problems and the high level failures that cause the terrible data and Governor Dayton's "colossal failure" language for describing child protection in MN.  I have inserted a few personal CASA stories (MT) to exhibit specific system faults that need addressing by your task force. Read the rest of this entry →