September 23, 2016 in education, Guardian ad-Litem, Health and Mental Health, Politics and Funding, Public Policy, Resources, The States by Mike Tikkanen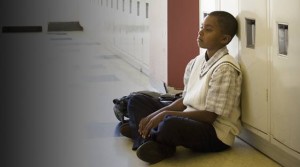 Under assault from child protection services is the word on the street.
Racial disparity data supports the charge and people in the system on both sides see it every day.
My city, Minneapolis most likely leads the nation in overall racial disparity;
These painful truths evolved out of decades of leaving poor families to struggle with basic needs and sometimes less than no help with issues of trauma and violence (jail is not help).
Drug use, violence and years of child abuse repeat the terrible behaviors from traumatic scars generation after generation.
Preteen moms are now raising their own families without parenting skills just like their mother did with them and the violent boyfriend with a dangerous drug habit.
Developing coping skills and achieving an education under these circumstances becomes a challenge for everyone involved.
There's a delicate balance that must be found that protects children and poor troubled families.
Child Protection must work to strike that delicate balance of protecting vulnerable children with mentoring programs for young moms, trauma based mental health services, crisis nurseries and quality daycare.
As a volunteer CASA guardian ad litem I know that once the cycle of abuse and poor parenting are broken, children go on to develop the coping skills they need to make it in school and in life and the terrible cycle of abuse and lifelong state ward status is broken.
Breaking this cycle of abuse delivers the rest of us successful schools, safe streets and taxpaying citizens leading happy lives.  We should all want this.
What we do to our children they will do to our society (Pliny the Elder, 2000 years ago)