March 8, 2014 in Politics and Funding, Public Policy by Mike Tikkanen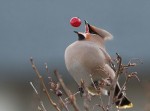 At risk children in MN don't get the coverage they need.  You can help KARA change this.  Click Here and fill out the MPR form recommending children's issues as the most important story right now.  Think about it.  You don't read about these issues in the media unless a baby has died or some other horrid things has happened to a child.
Help KARA change this.  Two minutes of your time will have an impact.