March 5, 2014 in CASA, education, Health and Mental Health, Politics and Funding, Public Policy, Resources by Mike Tikkanen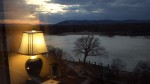 People on the right call it throwing money at it.  I fall in with people on the left who say that it is a better investment to build children and also a much smaller expense than fixing broken adults.  Anyone involved in the Hennepin County CASA guardian ad-Litem program knows the validity of this statement.
Monday's Star Tribune article touched on the need for keeping mentally ill teens out of institutional settings.  For years we have avoided these conversations.  Mental health conversations are almost as rare as hens teeth.   As a culture we don't know much about it and don't respond well to the conversation until it hits us personally (and then it is really scary).  We readily take and proscribe psychotropic medications but obfuscate and euphemize the underlying issues.
A very big part of the mental health problem is our failure to provide a path to coping skills for children born to parents that don't have these skills themselves.   Too often we would rather proscribe the meds than have the discussion and deal with the hard underlying truths that hard wired the problems.
Where do we think mental health comes from?  Dr Read Suliks definition of mental health is just that – the ability to cope.  We will continue to lead the industrialized world in prison populations, dangerous neighborhoods, sexually transmitted diseases, and dropout rates until our children have a path that brings access to the skills they will need to lead a productive life. Read the rest of this entry →