KARA engages the campus & community with its low cost/free, powerful visual display series of stories, graphics, videos and news to draw attention to and improve the lives of abused and neglected children in your community.
KARA exhibits are a community catalyst to starting conversations about trauma and abuse that lead to strategies and actions improving the lives of at risk children where you live.
Collaborating with students, departments & the community, these exhibits create awareness and build support for the people, programs and policies that keep children safe.
In addition to graphics, stories, data and videos, Kids At Risk Action works with the college to bring service providers, departments, students and the outside community together with the intention of building community and long term relationships with support for at risk youth.
This exhibit includes volunteer recruitment, presentations and workshops and be tailored to events and conditions where you live. Invite KARA's Invisible Children exhibit to your college or museum and start this important conversation on your campus.
Support this program directly (contact KARA for more info – info@invisiblechildren.org Campus Display in subject line)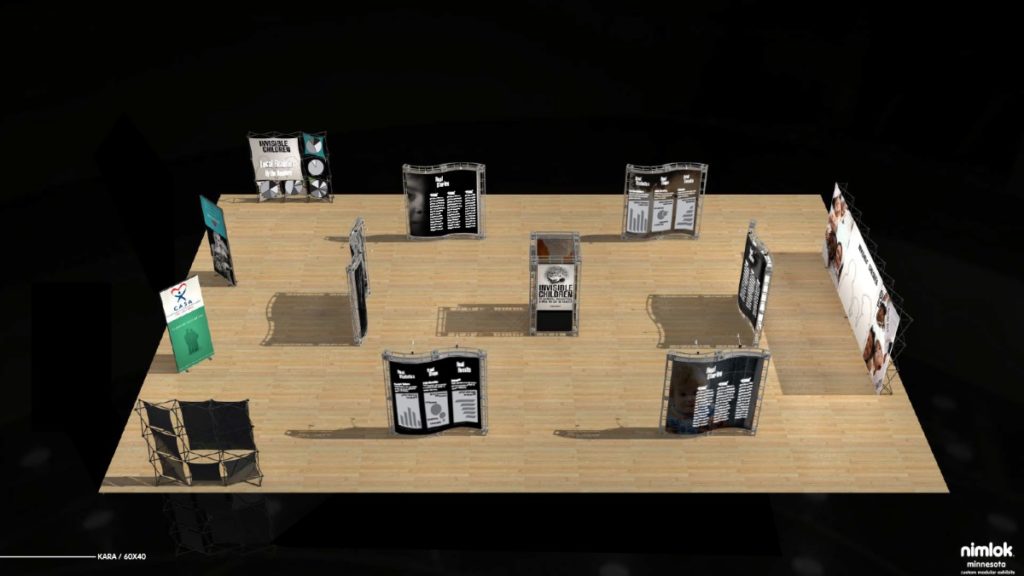 [/