All Adults Are the Protectors of All Children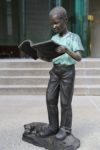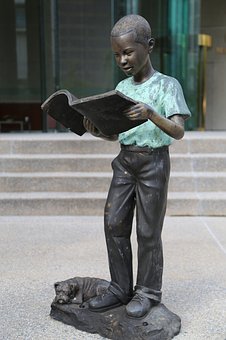 How many teachers signed up to pack a weapon when they entered the profession?  Turnover in education is already a huge problem.  Packing a gun is what police and soldiers do. Shooting someone takes training – shooting the right person takes extensive training.
Arming teachers, the commonality of school lock downs and active shooter student training and placing the army or police force inside of our schools are extreme measures creating fear in students and make teaching more like combat than education.  Wiki list of school shootings in America. List of Mass U.S. shootings;1,624 in 1,870 days. 2017 record year for U.S. gun deaths.
Federal Funding, Zero Tolerance and Inadequate Alternatives mean that more states are policing schools with armed officers.  Before the 1970's police were almost absent from elementary and junior high schools.
Today in American schools, 19,000 armed officers are dealing with an escalation of violence and criminal prosecutions for children as young as 5 years old.  Prosecuting kids in place of using resources to help them adapt destroys the fabric of a child's life and achieves the exact opposite of what children need and society expects from the school experience.
This website tracks gun violence daily in the U.S.  Every day 46 children are shot in murders, assaults, and suicides.  In 2016 toddlers shot about one person a week(many of their victims were mothers and brothers)
8369 children were shot in 2015, 8867 in 2014 and in 2017 1532 children were shot in Chicago alone (according to the Chicago Tribune the number is probably higher) Guns are now the 3rd leading cause of child death in America.  1.15 million Americans have been killed by guns since John Lennon was shot dead 38 years ago.
265 moms dads, brothers, sisters and selves were shot by very young children this year and over 10,000  children killed or injured annually by gunfire in America.  More Americans are killed by toddlers with guns than Terrorists and yes, we do sell guns for five year olds.
This Report Tallied the Human and Economic Toll of Gun Violence in All 50 States. The Cost Is Staggering.
19 September 19   2017 marked the first time firearms killed more people than motor vehicle accidents, the report said.
un violence hits America's youth and rural states the hardest and has reached the highest levels in decades, a report released Wednesday by Democrats on Congress' Joint Economic Committee has found.
U.S. teens and young adults, ages 15-24, are 50 times more likely to die by gun violence than they are in other economically advanced countries, according to the 50-state breakdown.
In 2017 — the year of a mass shooting in Las Vegas that killed 58 and injured hundreds — nearly 40,000 people died from gun-related injuries, including 2,500 school children, the report said, noting that six in 10 gun deaths in the U.S. are suicides.
How the marketing arm of the NRA has come to own the issues of public health, public safety and education is hard to understand.  No other industrialized nation has anywhere near the mass shootings, gun violence or child death by guns.
 *Kids and Guns: Shootings Now Third Leading Cause of Death for U.S. …  www.newsweek.com/guns-kids-third-leading-cause-death-627209    Jun 19, 2017 – Few stories are more heartbreaking than those involving children who are injured or killed by gunshots.
Guns kill nearly 1,300 US children each year – CNN.com  www.cnn.com/2017/06/19/health/child-gun-violence-study/index.html  Jun 19, 2017 – Guns kill nearly 1,300 US children each year, study says …. Boys accounted for 82% of allchild firearm deaths and about 84% of all nonfatal …
Race is a huge factor in child gun deaths – VICE News https://news.vice.com/story/race-is-a-huge-factor-in-child-gun-deaths Jun 20, 2017 – Nearly 1300 children are killed by guns every year in the United States and another 5800 are wounded, making firearms the third-biggest killer …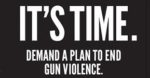 These facts and statistics tell a gruesome story about the depth and scope of gun ownership and violence in America.
Now that school lock downs,  active shooter training, military and policing agencies and the arming of teachers have become a growing part of elementary and high school student experience, we must ask ourselves what the better answers are. No other industrialized nation suffers from the killing crisis America lives with on a daily basis.
KARA has been reporting and speaking on critical issues impacting abused and neglected children for many years.
this article submitted by long time CASA guardian ad Litem Mike Tikkanen
Please share this with teachers, law enforcement and social workers in your circles