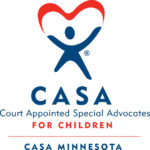 Life before foster care was hard.  Life in foster care is disconcerting and hard.
CASA Cares grants make life a bit easier for children in foster care.
These grants are made for dance lessons and the many other things the State does not fund.  It may seem like a small thing – unless you are a state ward child that knows how different they are from other children.
Then it's a really big thing.