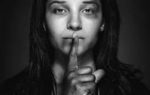 These 316 pages (reports of child sexual abuse) are from public documents that were compiled by a former Army Nurse & current Legal Nurse Consultant who researched 1500 journal documents & public sources to help children abused by the very same predator and people in an organization that failed to report the perpetrator and protect the children (Legal Complaints; Appellate Court Rulings; Rulings on Legal Motions; Newspaper accounts; and the Boy Scouts of America Ineligible file documents. The document spans the years 1959-2017. All links are provided. ).
Transparency is the only way these children can be protected.
Share this story widely.
https://archive.org/details/INSTANCESOFCHILDSEXUALABUSEALLEGEDLYPERPETRATEDBYMEMBERSOFTHECHURCHOFJESUSCHRIST
All Adults Are the Protectors of All children