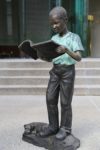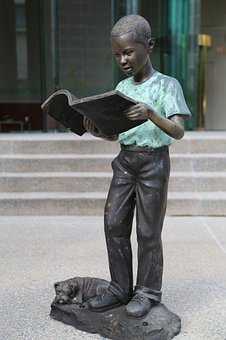 This article from the Chronicle of Social Change, about the state of Rhode Island allowing foster kids to stay in one school even when were moved from foster home to foster home zeros in on the piece of meat theory spoken to me by a system kid aging out of foster care.
From the time Andy (my CASA guardian ad litem case child)  aged out, he had been in over thirty foster homes and treatment facilities, ten schools and was managed or instructed by almost 100 adults* that stayed about a year at a time.  He was force fed Prozac and a list of other psychotropic drugs and he suffered from constant anxiety and regular self harming and suicidal behaviors.  His was not the only rendition of the meat theory told me by my CASA guardian ad litem case kids.  Several children spoke of being a cog in a system that shuffled them from place to place, person to person and that they were a thing in a cold institutional system providing work and dollars for the people in it.
Rhode Island determined that permanency in school was a good thing and ought to be made part of a foster child's life.
That seems so obvious and true as children that have lost their birth parent/s feel so very alone and spend the rest of their lives trying to fill the void of impermanence when the birth family disappears..
What too many states and counties do in practice with abused children is much less humane and a terrifically cold blooded calculation about money (moving kids mostly to not have to pay for them).
Andy was turned over to his biological father who was released early from a neighboring state prison partially because he requested custody of his child when his wife (Andy's mother) went to prison.
The boy was tied to a bed, sexually abused, beaten and starved for 4 years after the father gained custody.
The boy's custodial state never looked to see why the father was in prison or if there were standing court orders against the father.  Dad had been in prison for molesting young boys and there was a court order forbidding that man from being near young boys.  The father's custodial state was happy to have one less person costing them money in prison.
Andy was with me as a CASA case for 14 years.  The stories I have about his terrors and things he has done to others are awful and were all understandable and avoidable.
By the time the boy aged out of foster care he had cost the County/State about 3 million dollars.  There is a social work program at work in Britain where a team of workers engages the child and the family where possible and stay engaged with them for the duration.  This, and the possibility of a permanent school connection would do more for healing and making an abandoned child feel connected more than all the money, all the programs and all the drugs that we are using today.
*I believe I was the only adult that was constant in Andy's life over those 14 years.  Few adults stayed in his life more than one year.