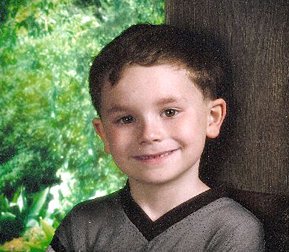 Medicating very young children with psychotropic drugs is accepted protocol in foster homes and child protective services throughout America.
States vary, but 33% of state ward children appears to be the lowest percentage of children being medicated. Florida is at 50% Texas has had 67'% of its state ward children between the ages of 13 & 17 medicated).
In 2014, our nation placed 20,000 one and two-year old children on Prozac like drugs and Johnson & Johnson was fined (and paid) a four billion dollar fine for illegally selling these drugs to pediatricians for use on very young children.
As a county volunteer guardian ad Litem, I've seen my caseload kids damaged by these drugs and believe that our community and these children are paying a horrific price by failing to provide adequate treatment instead of the cheap ineffective use of these medications.
In Brooklyn Park, not far from me, state ward Kendrea Johnson hung herself and left a note (she was six). In Florida, seven-year old foster boy Gabriel Myers hung himself and left a very specific note about how he hated being forced to take Prozac like drugs.
In my CASA guardian ad litem work, I have experienced many stories of self-harming and suicidal behaviors of very young state ward children. Their lives are invisible – only the successful six and seven year-old suicides make the paper.
Suicidal ideation is a warning on all these medications. Most of us do not appreciate the concept of fully formed thoughts of suicide falling from the sky in full color instantly overwhelming any other thoughts. Adults can communicate what's happened and have some say in what medications they take.
Not so with kids in child protection.
Behaviors deemed unmanageable by caregivers or educator can automatically result in severe drugging of a child who cannot say no. This video makes clear how Florida State Wards are forced to use these drugs. (THE PASSWORD IS "foster".
Articles below provide a small sampling of the recent history of how America treats the mental health needs of traumatized children. Make this information part of your understanding and conversation.
Share this widely.