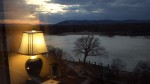 This is the most powerful piece I have ever seen about invisible children in foster care.  Although it is on Florida's child protection system, it represents much of what happens throughout our nation today.  I can share stories like these about Minnesota's state ward children.  THANK YOU Mari Frankel, volunteer Florida CASA guardian ad Litem for your extreme commitment to at risk children of Florida (and everywhere).
Share this widely (awaken your neighbors).
KARA encourages you to send us your child protection documentaries and videos for EXPOSURE on this site.
All Adults Are the Protectors of All Children  Bring Kid's At Risk Action's traveling exhibit on child protection, foster care and abuse to a campus/art museum/public space near you (it's free)